Replacement Windows and Doors Contractor in Roswell, Ga
Roswell, Georgia is a charming suburb of Atlanta, at the southern tip of the Appalachian Mountains. Most people in this bustling area own their own homes and take pride in its appearance, both inside and out!
As a homeowner, you know it's frustrating when outdated, deteriorating doors and windows detract from your home's curb appeal. When it's time for replacements, North Georgia Replacement Windows offers premium brands and superior service, so you can be proud of your home.

Lasting Window Performance
In the past, North Georgia Replacement windows carried more than 25 different window models for Roswell homeowners. Today, we only offer one: Infinity from Marvin fiberglass windows. Why? Because they are by far the best. Infinity's patented Ultrex fiberglass delivers exceptional performance.
Expands 87% less than vinyl and resists contraction in any climate

Eight times stronger than vinyl
Ultrex fiberglass expands at virtually the same rate as glass, so the windows stay tight and true. This makes Infinity windows resistant to leaks, seal failures, and stress cracks, all of which can affect your home's energy efficiency
The look of traditional wood windows with less maintenance
Premium Brands for Your New Door
At North Georgia Replacement Windows, we carry virtually every type of door for your Roswell home - entry, French, sliding, patio, bi-fold, and more! We offer Infinity from Marvin doors and ProVia doors, two of the highest quality brands that you can buy.
Why Infinity from Marvin?
Thin frames provide more expansive views to maximize daylight

Proprietary commercial-grade Ultrex finish - no sanding, scraping, waxing, or painting required
Various choices for hardware, exterior, and interior colors
Energy-efficient to help save you money on electricity bills
Why ProVia?
Energy efficiency enhances interior comfort
Variety of decorative glass and grid options to choose from
Visualization app to see how different styles will look on your home
Stains applied by professional craftsmen
Roswell, Georgia Window & Door Projects
Two large picture windows replaced four existing double hungs and opened up this dining space. (Roswell, GA)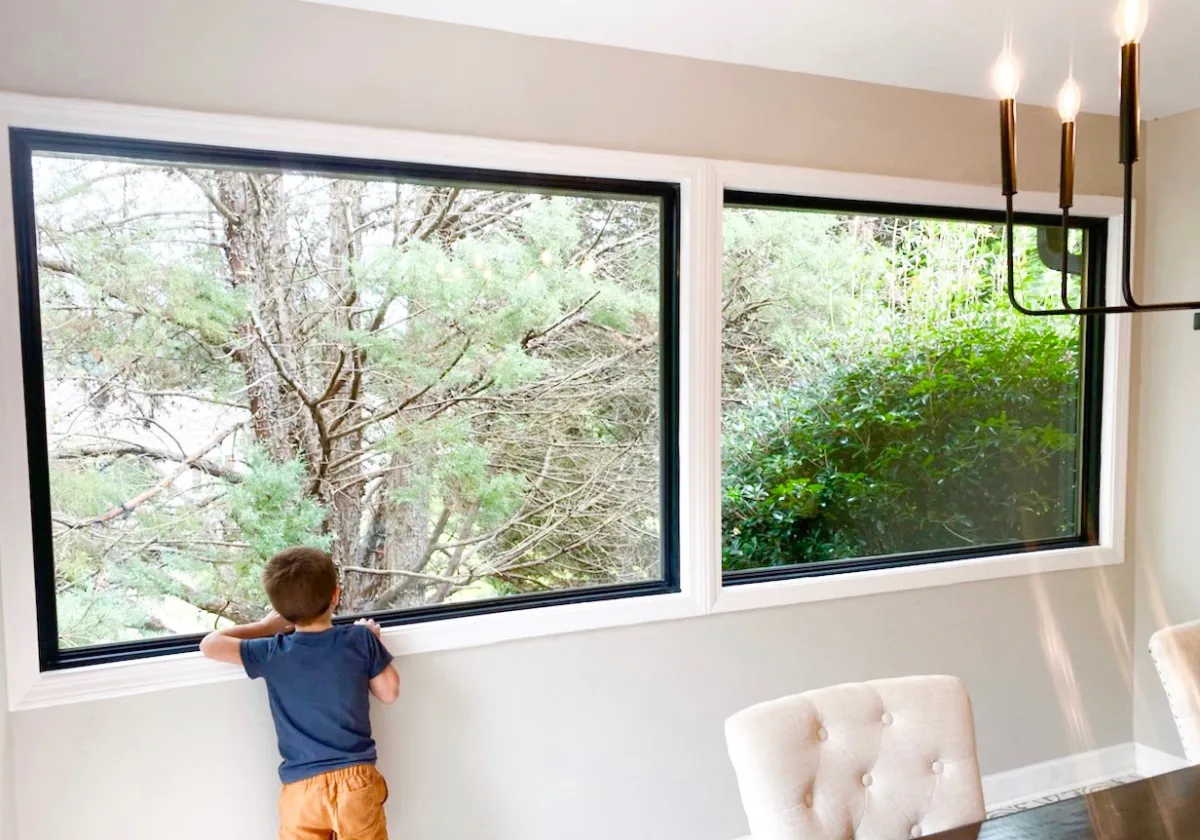 Before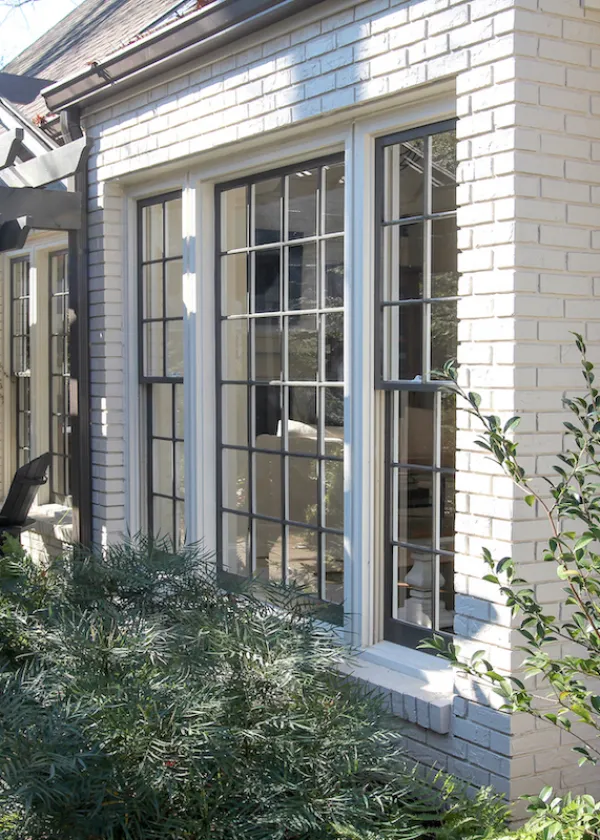 After - new bronze infinity fiberglass windows with less grids, creating for more glass space. (Roswell, GA)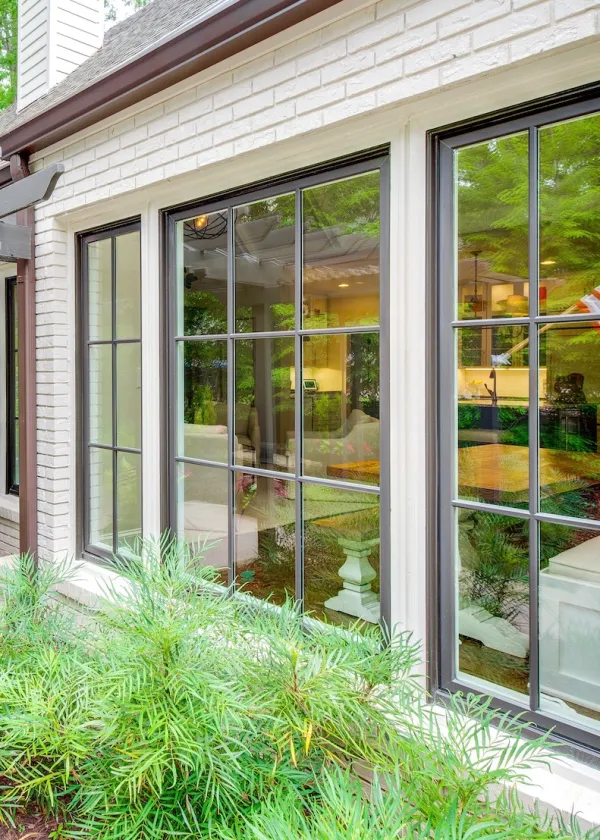 Infinity Fiberglass Replacement Windows with Simulated Divided Lite Grids (Roswell, GA)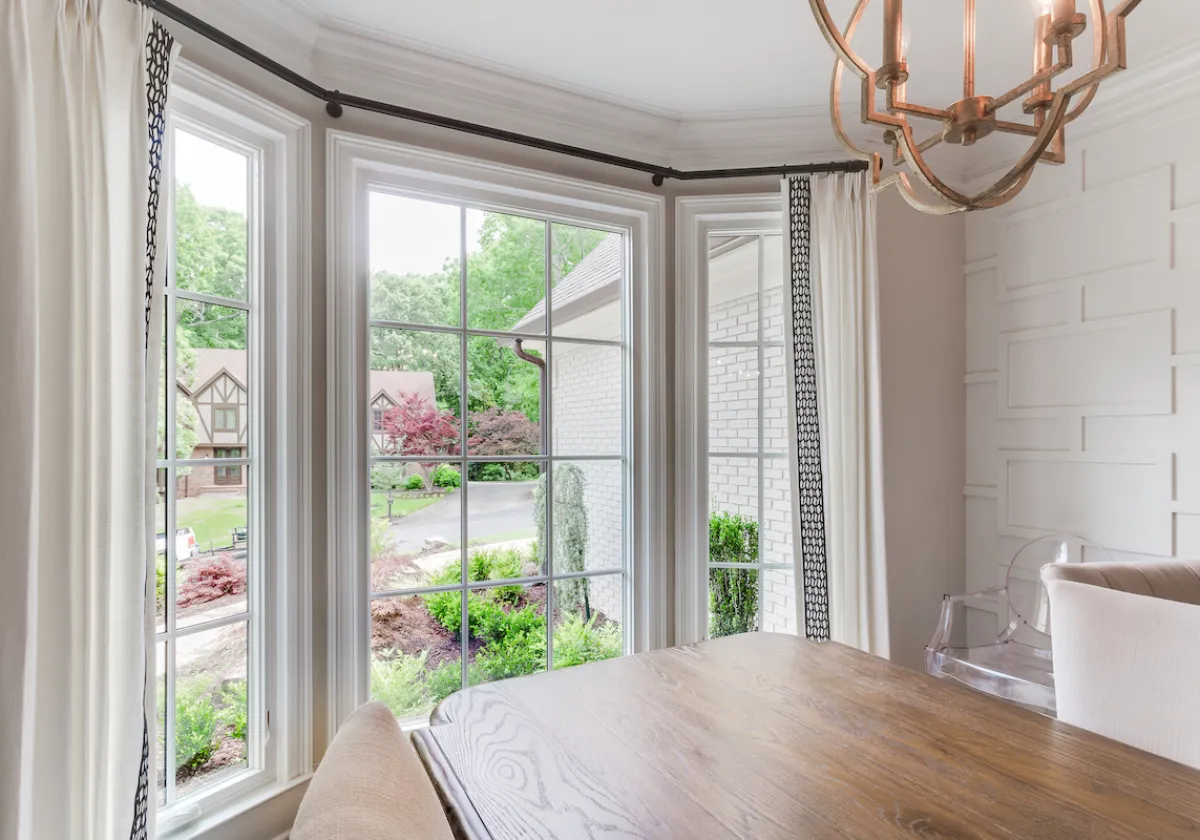 Very busy with a lot of windows and thick grids (Roswell, GA)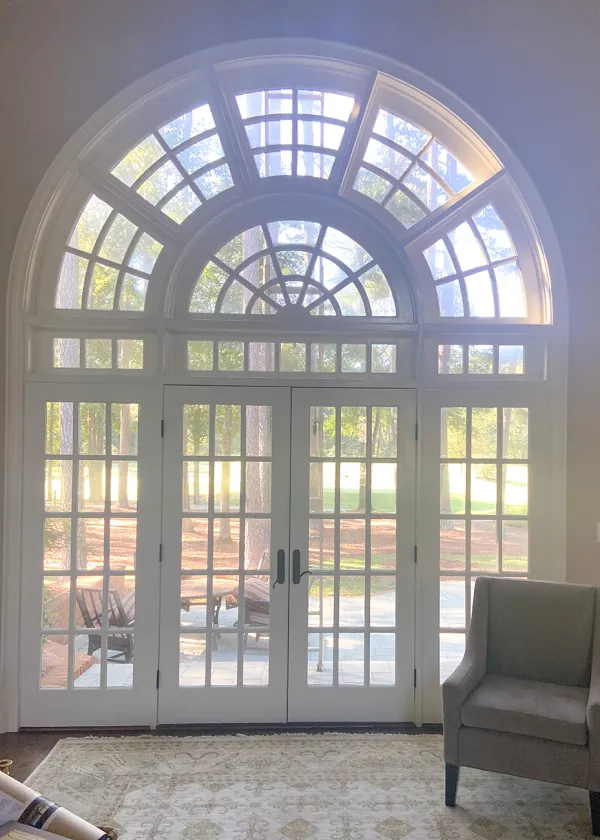 Infinity from Marvin Windows & Doors and Less Grids opened up this customer's view (Roswell, GA)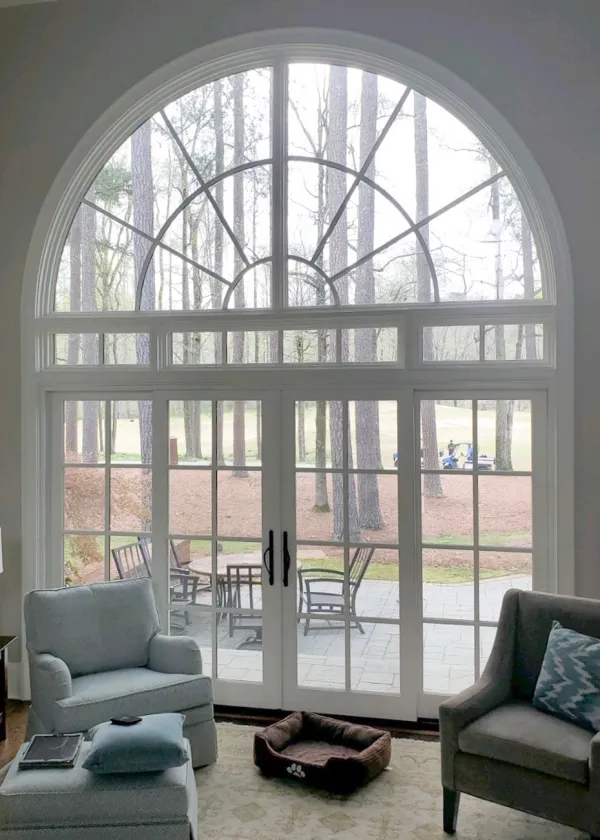 Screened in porch conversion - new Infinity slider windows (Roswell, GA)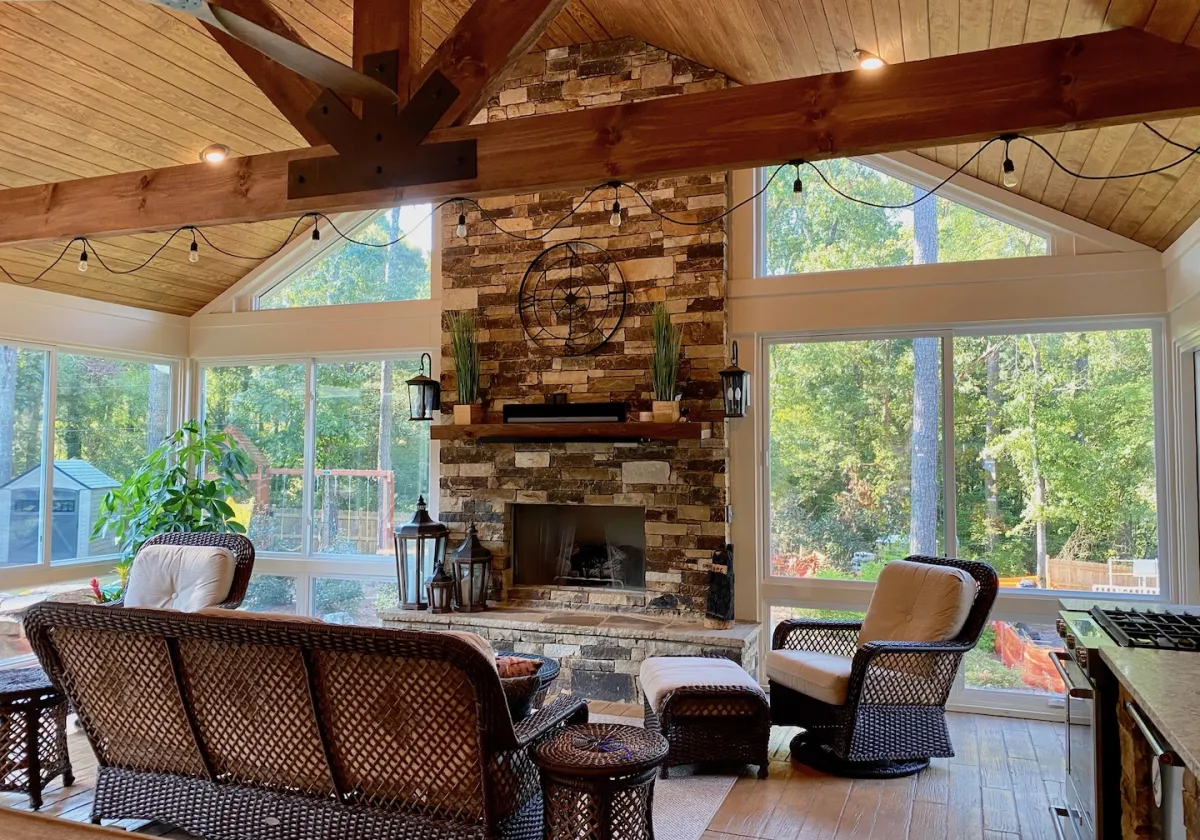 New Infinity windows and a new double front entry door (Roswell, GA)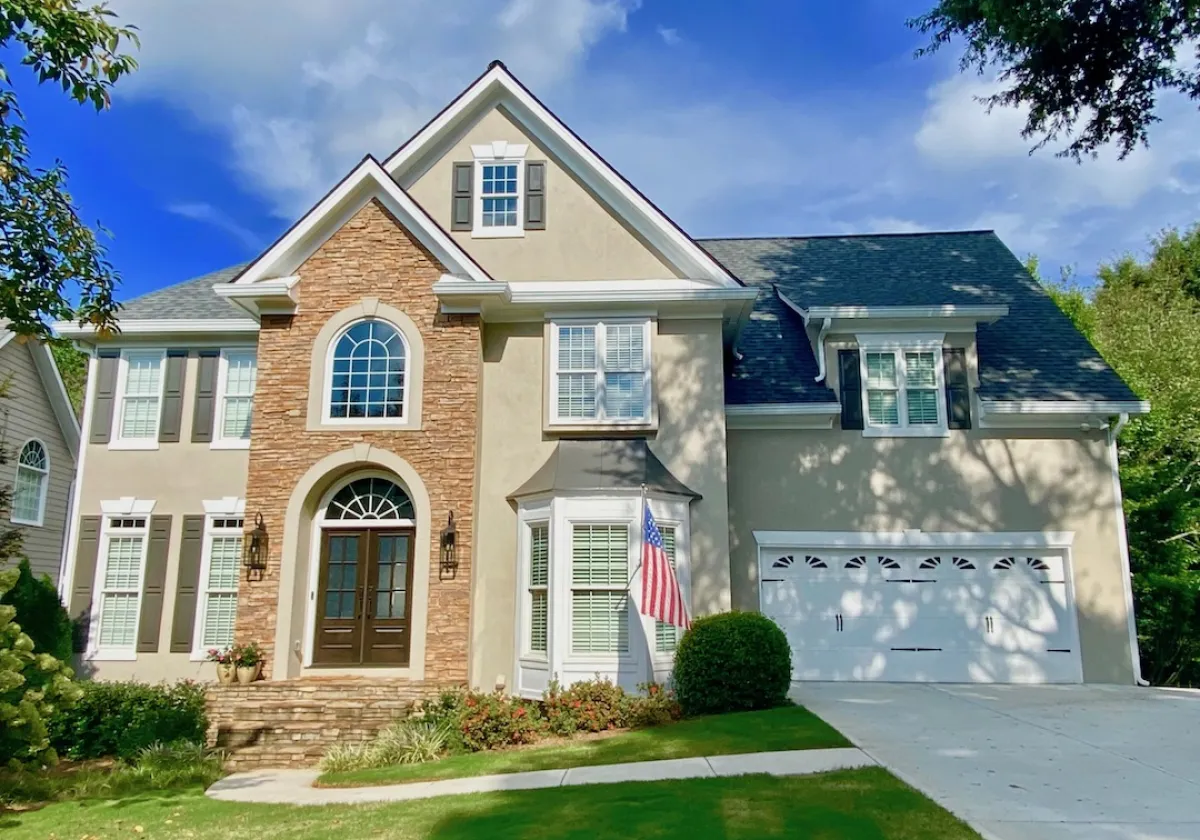 Before - this customer wanted to create a new opening in their dining room (Roswell, GA)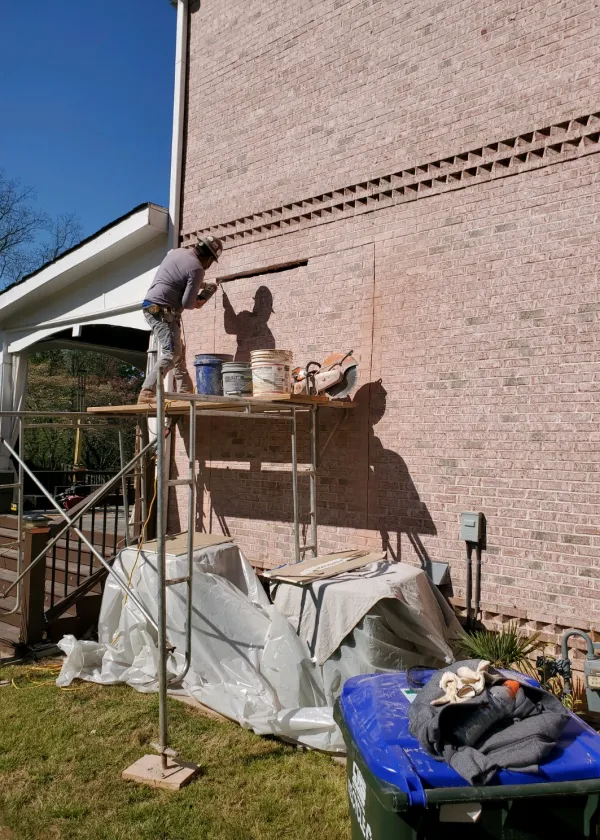 After - two new Infinity double hungs allow more natural light into the home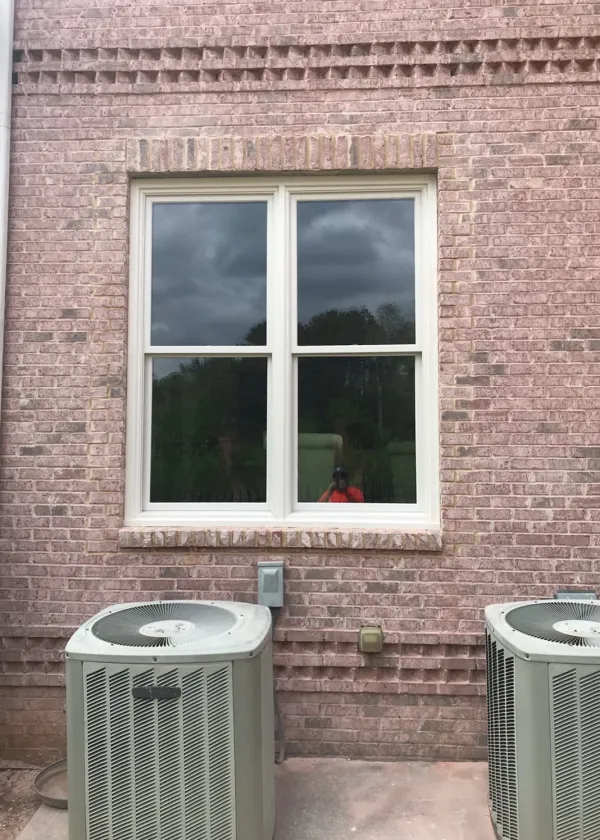 Bronze Infinity fiberglass replacement windows with simulated divided lite grids (Roswell, GA)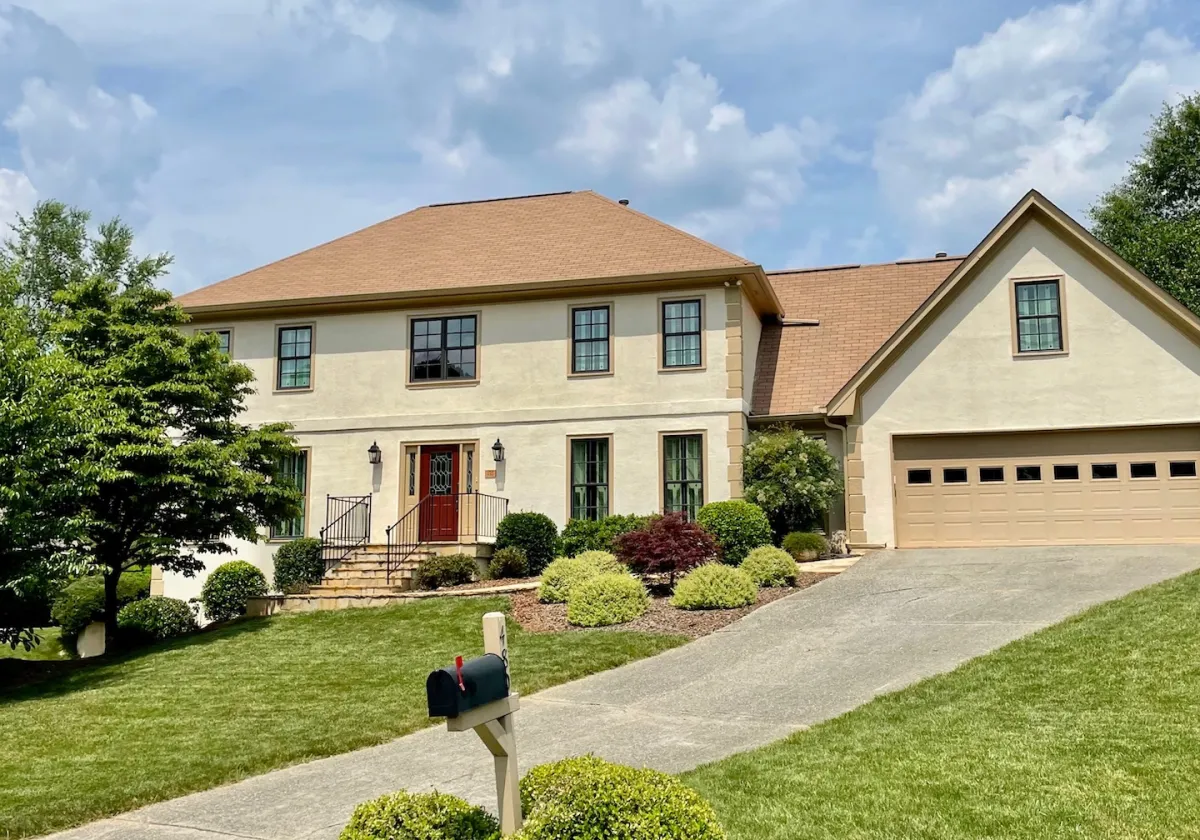 Bronze Infinity Double Hung windows with simulated divided lite grids in top sash only (Roswell, GA)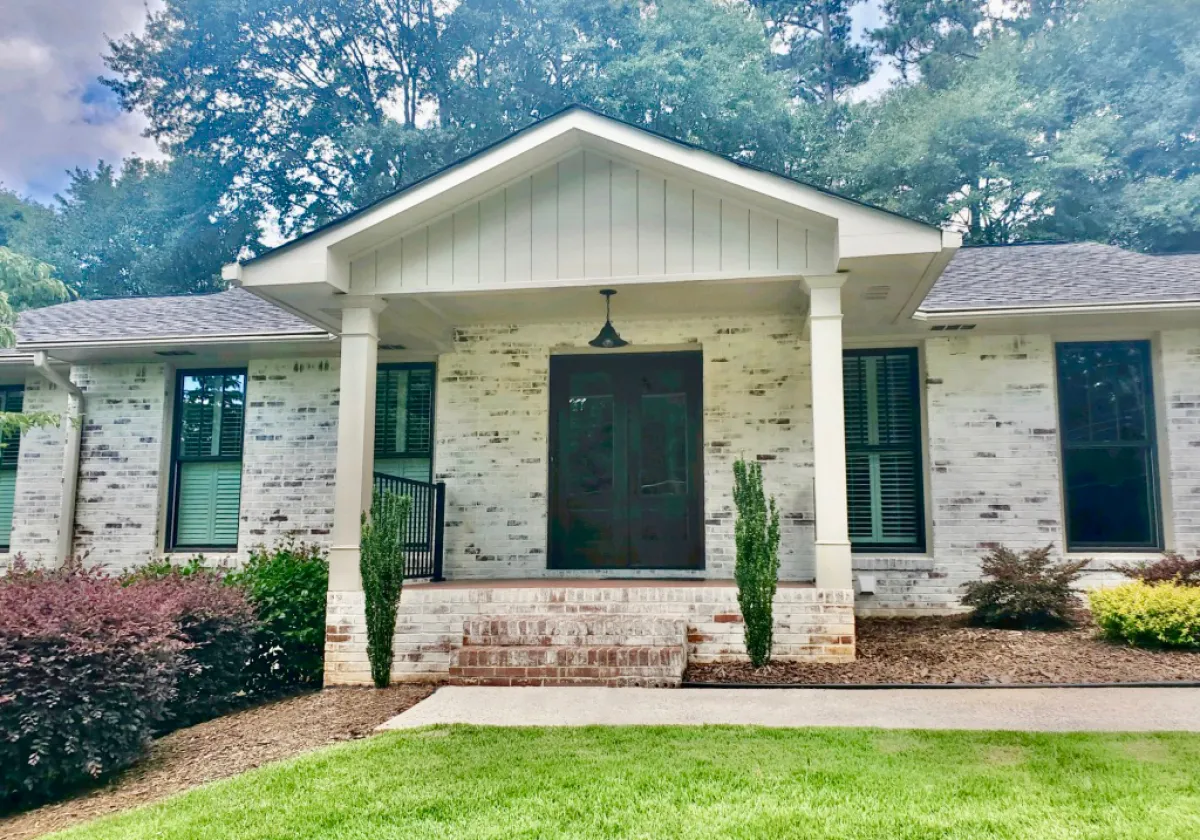 Left unit: new Infinity casement window. Right unit: old window yet to be replaced. (Roswell, GA)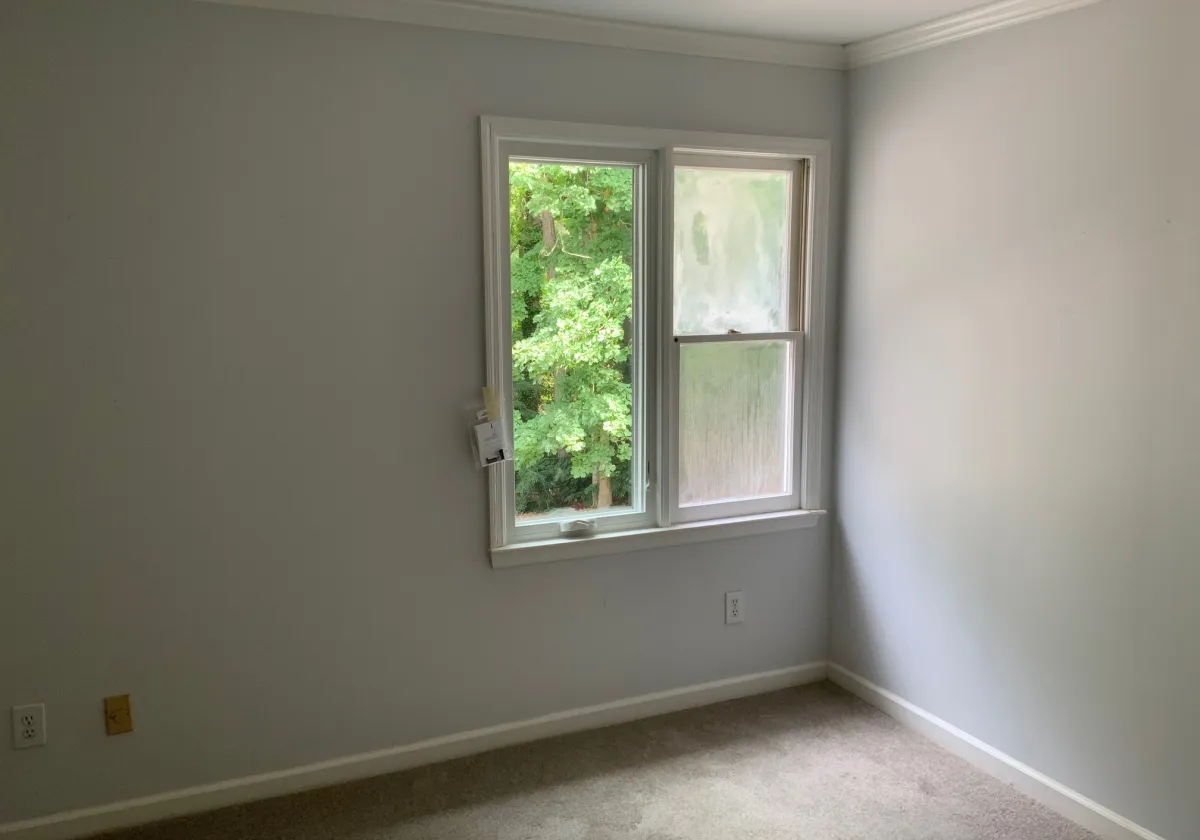 Before: four double hung windows looked out to the back deck (Roswell, GA)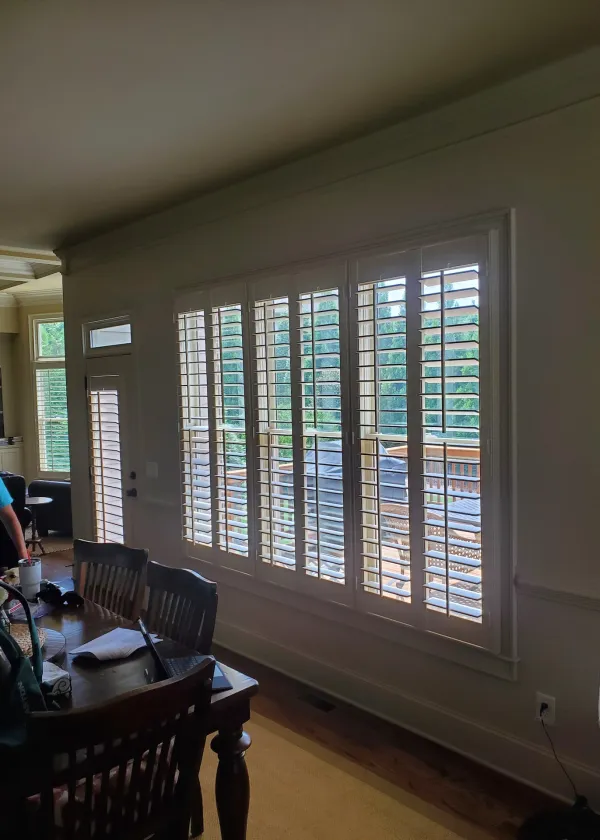 After: wonderful transformation with a 4-panel sliding patio door leading out to a new covered porch (Roswell, GA)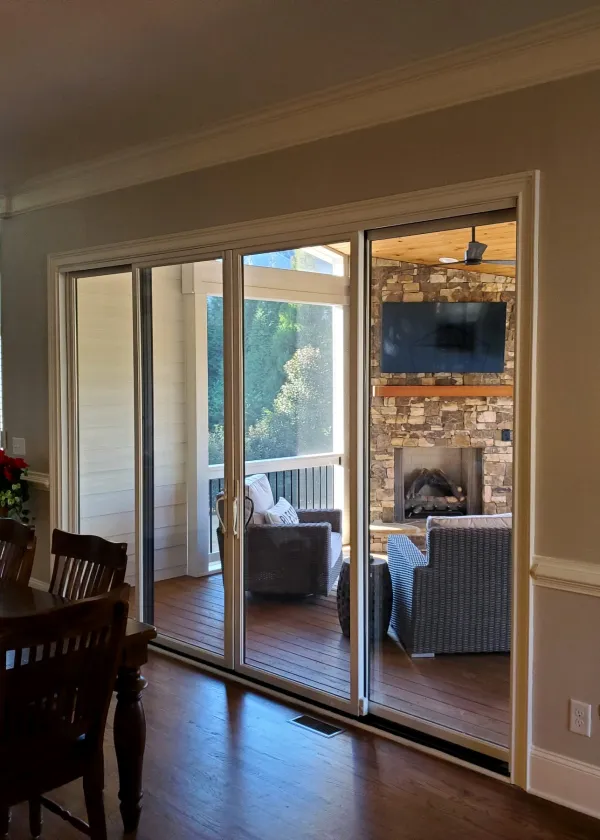 Exterior view of their new 4-panel sliding patio door. (Roswell, GA)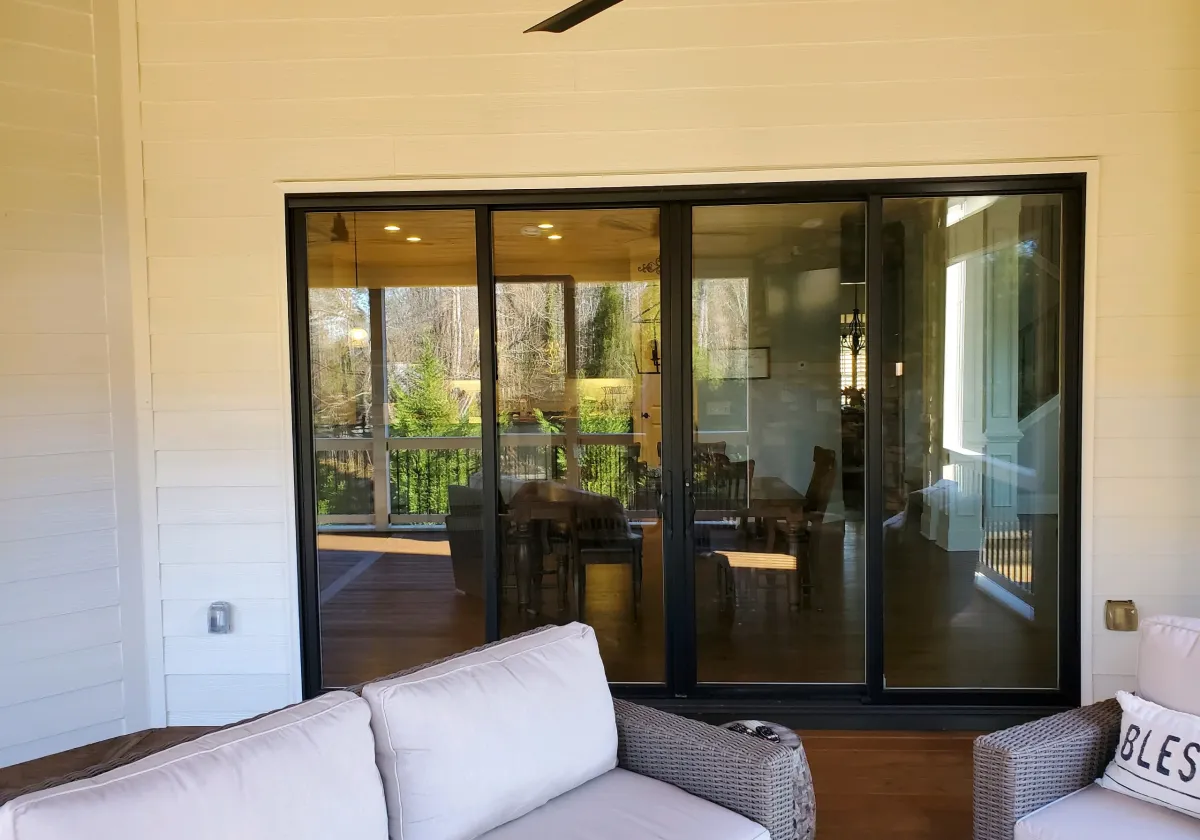 Infinity from Marvin by North Georgia Replacement Windows – Only the best for Roswell homeowners
Infinity from Marvin by North Georgia Replacement Windows is committed to providing exceptional customer service and superior products to Roswell homeowners. In fact, we are the exclusive Infinity from Marvin dealer in the entire state of Georgia. Want to learn more about what we can do to improve your home? Contact us to request a proposal!