Maintenance-Free Shutters
We only want you to do this once! That is why we provide hand-built shutters out of rot, moisture, and insect-resistant composite wood.
When you choose North Georgia Replacement Windows for your shutter replacement project, you also get...
Custom design, sizes and colors to complement your home's architecture
Full service design and installation
Operable hardware available, including hinges and pintels, S hooks, straps, slide bolts and more to compliment your beautiful shutters
Shutters are hand sanded, primed, sanded again, and painted with an industrial grade finish
Whether you are looking for a special type of shutter style, a historical match, operational or stationary, North Georgia Replacement Windows has shutter options that will enhance your curb appeal and provide the beauty of a real wood shutter - but without the rot and maintenance!
Wide Variety of Styles
Some of the shutter styles we have available are:

Raised panel shutters
Louvered shutters
Board and Batten shutters
Bahama style shutters
Combination style shutters
Shutters with cut-outs
Custom style shutters
Board & Batten Shutters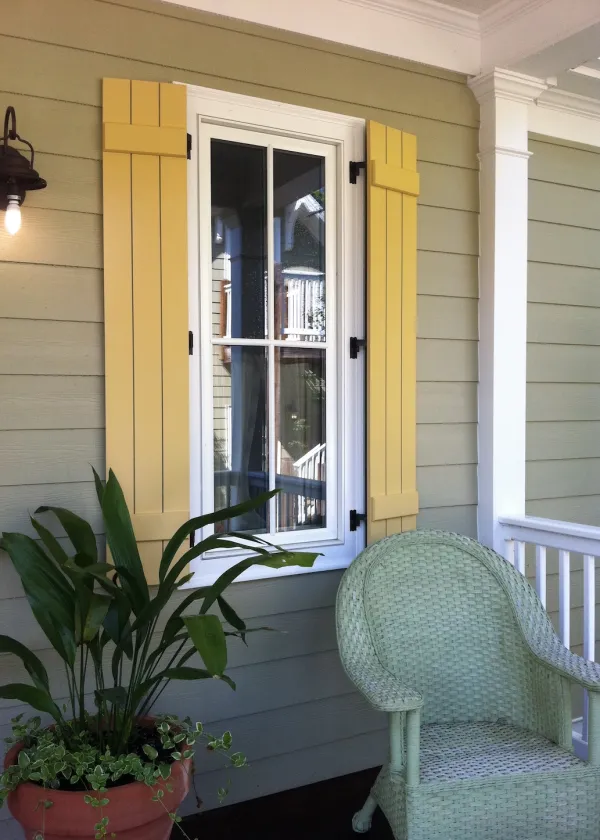 Raised Panel Shutters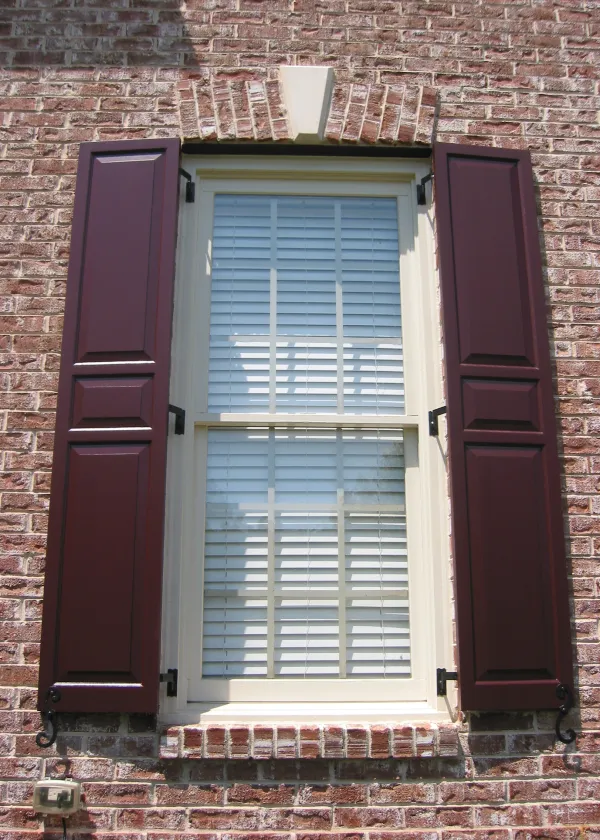 Board & Batten Shutters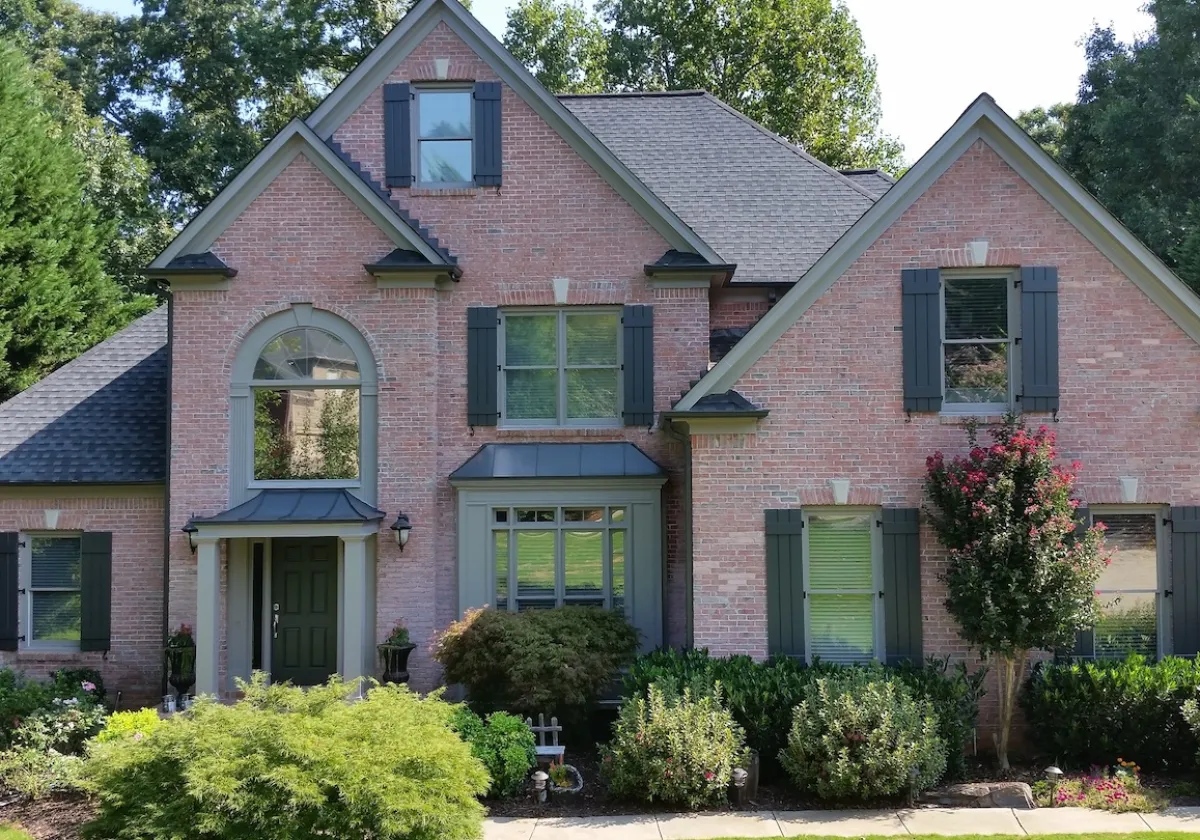 Shaker Shutters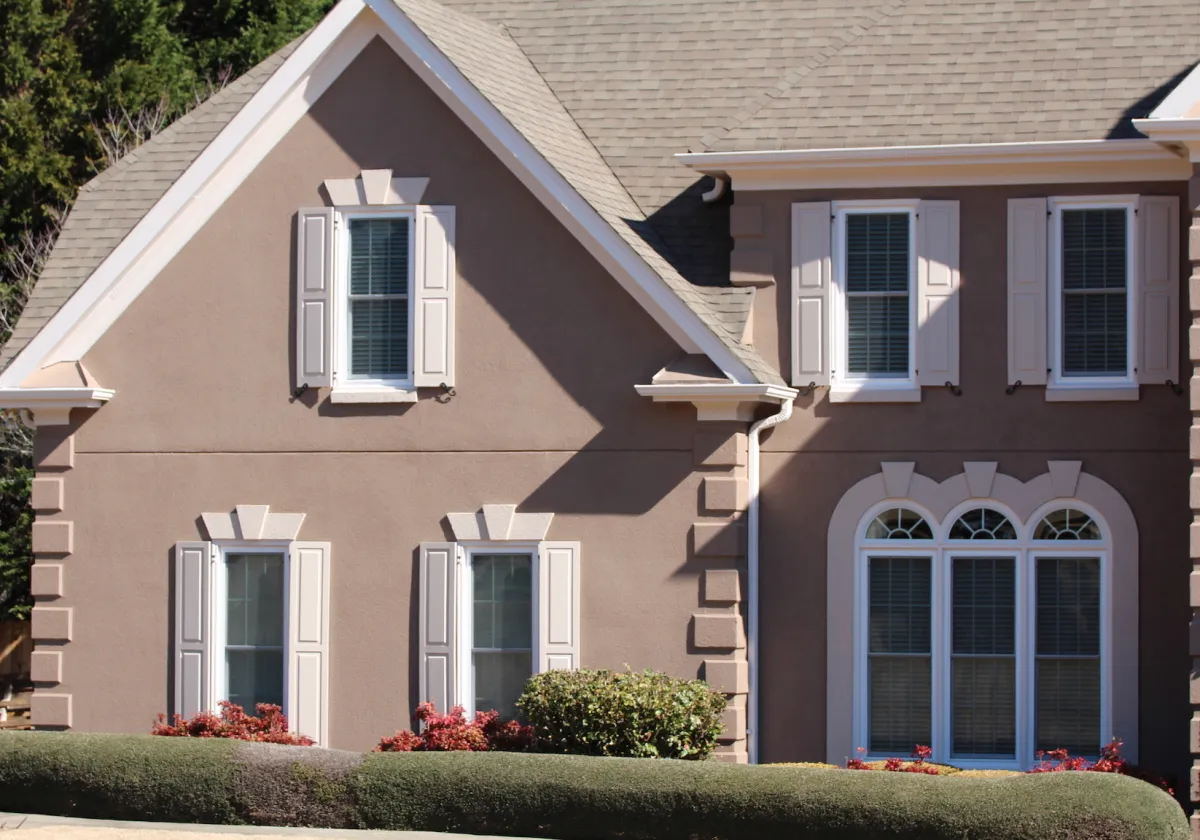 Commercial Bahama Shutters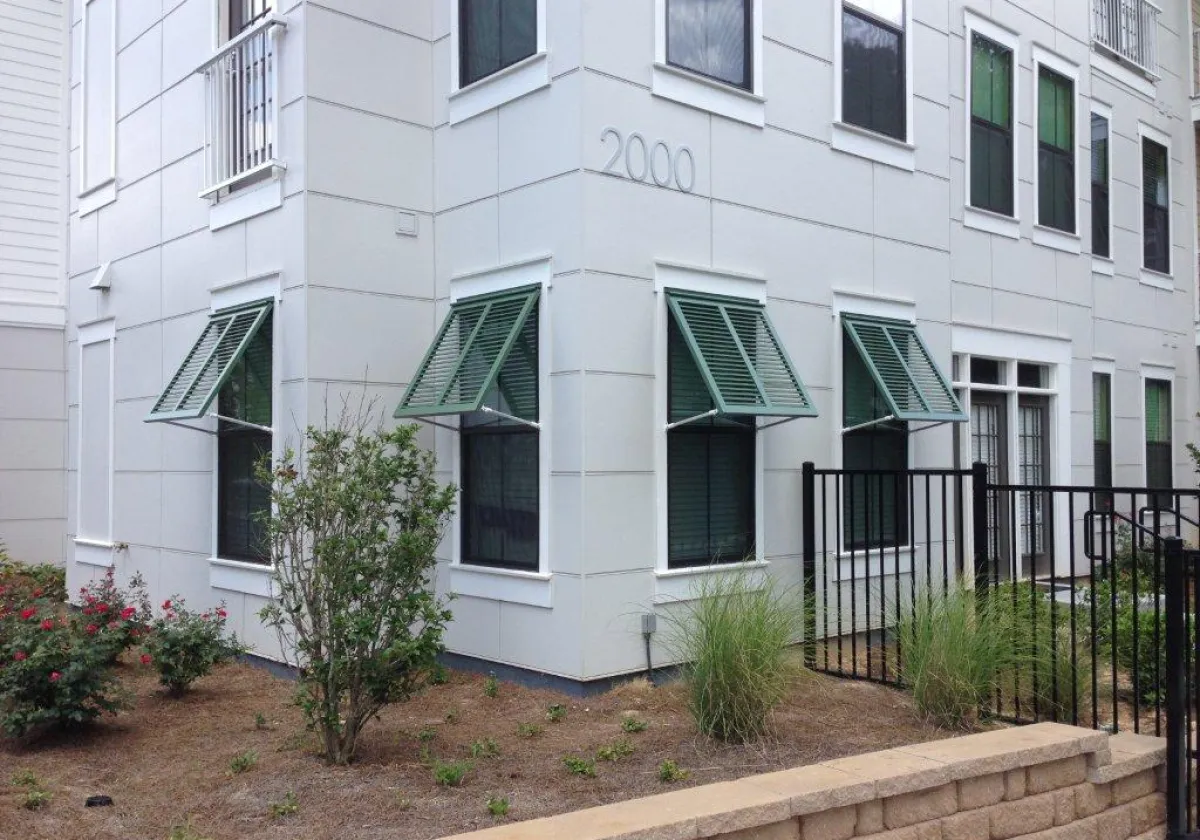 Louvered Shutters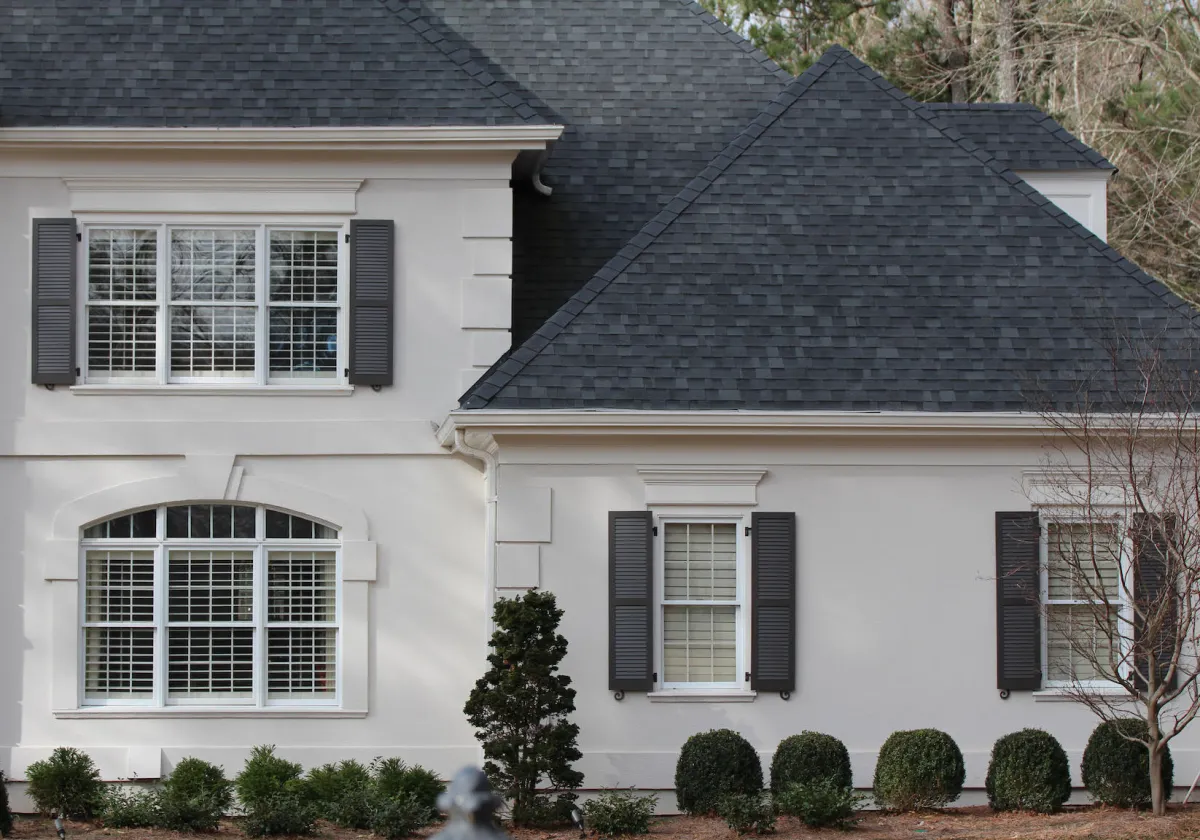 Mission Shutters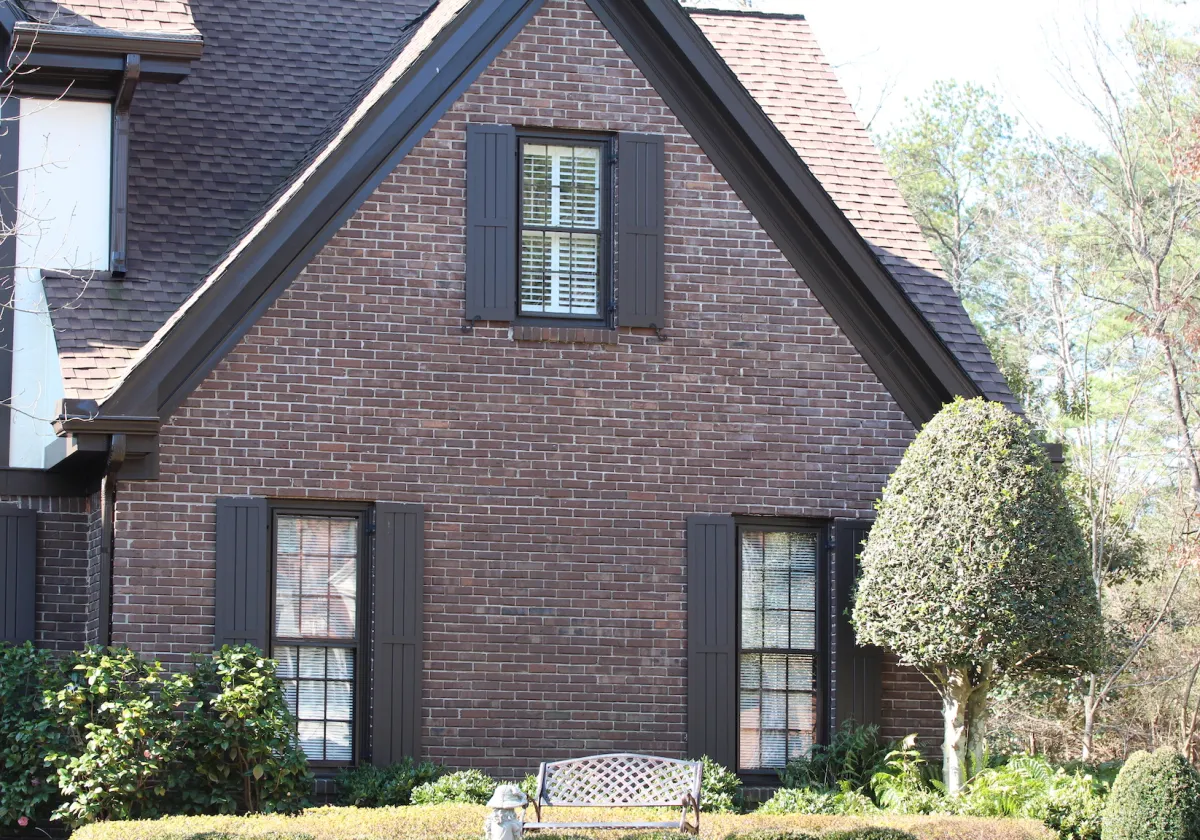 Custom Archtop Shutters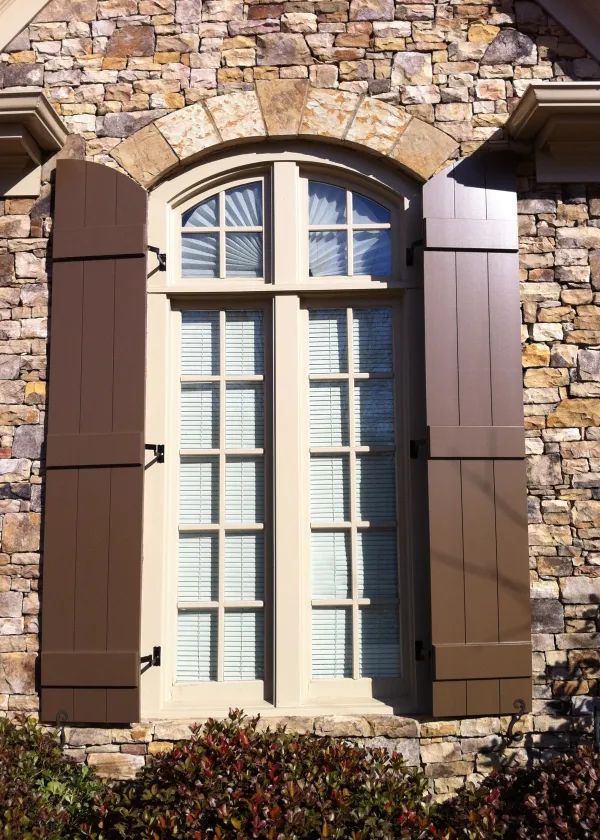 Board & Batten Shutters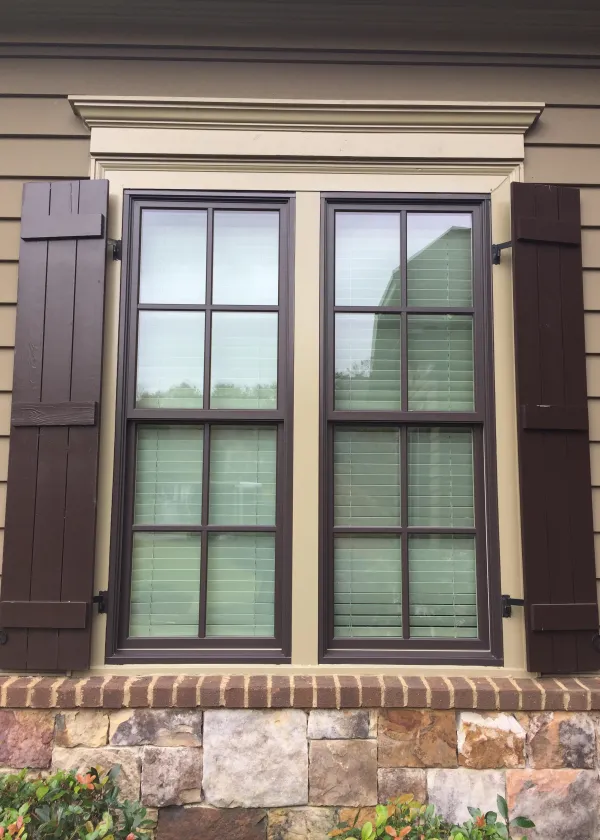 Board & Batten Shutters