In Georgia, there seems to be a few windows of opportunity (pun intended) to open your windows and actually enjoy the weather before it gets too cold, too hot, or has too much pollen. With that being said, homeowners with screened-in porches who want to take advantage of that space year round may decide to replace the screens with windows.
Among other benefits received by removing the screens and installing replacement windows, you are extending your home and living space.
For these Roswell, Georgia residents, that is exactly what they did.
Since people seem to love a good 'before and after', why not start there?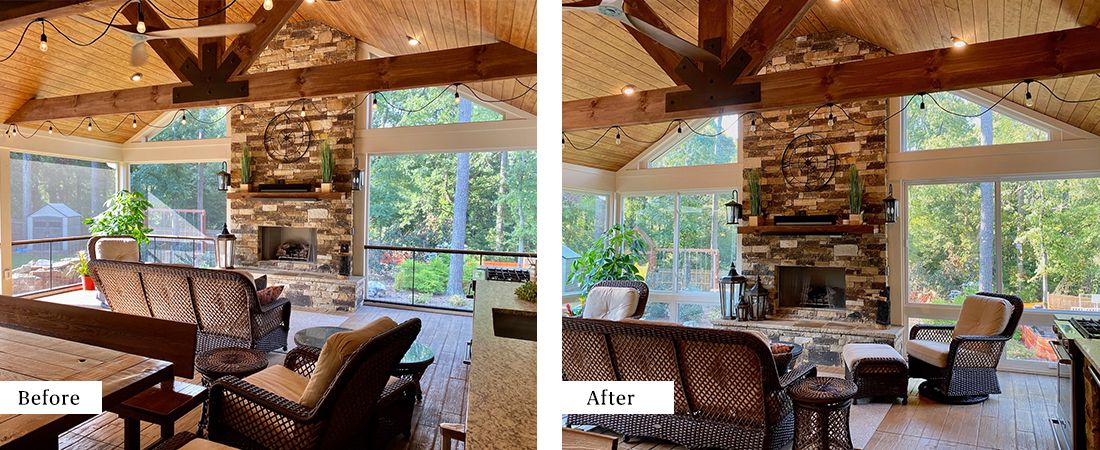 Upon first glance, you may not be able to see much of a visual difference; however, it's there.

Screens dominated two sides of this room, from floor to ceiling. This included their doors as well.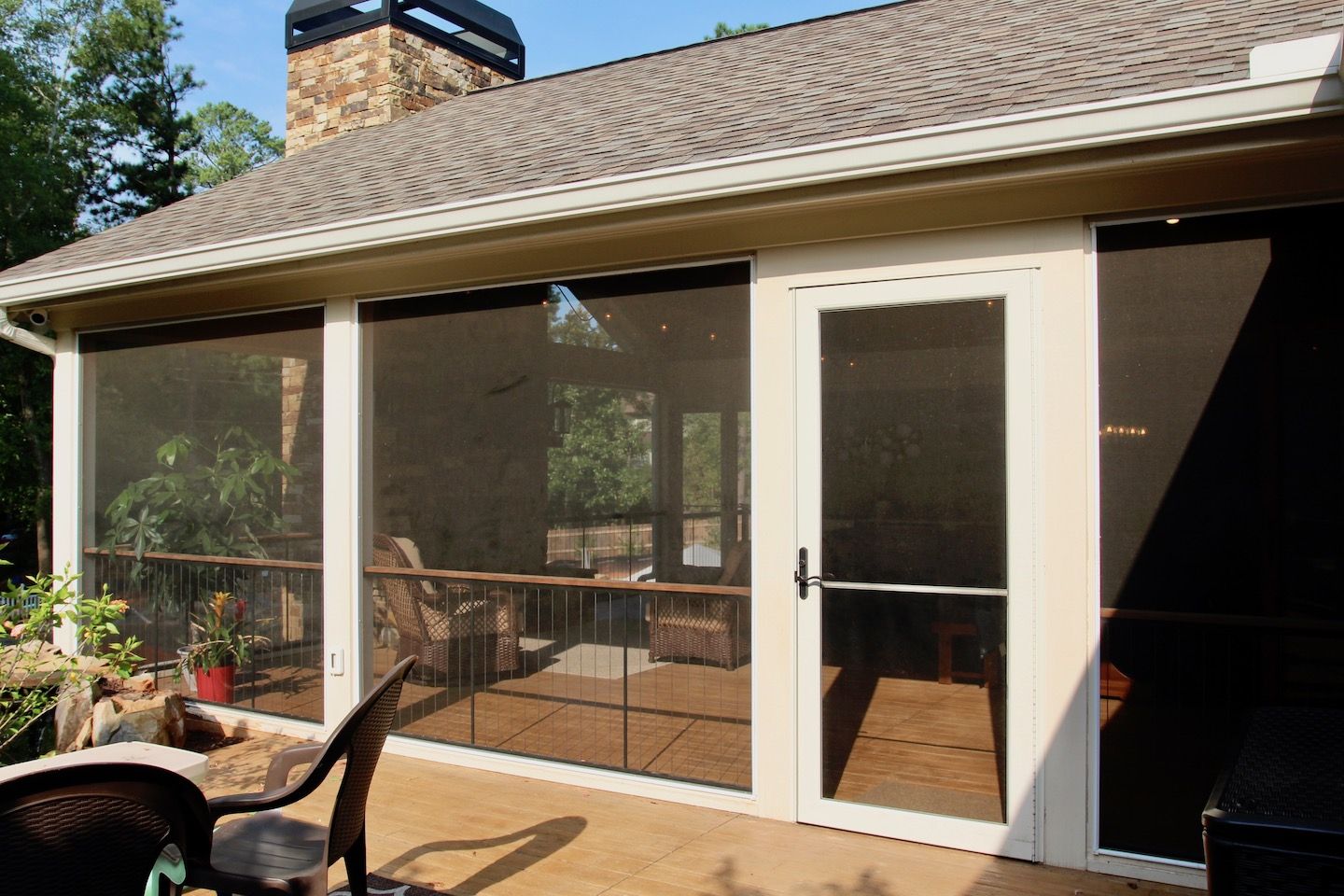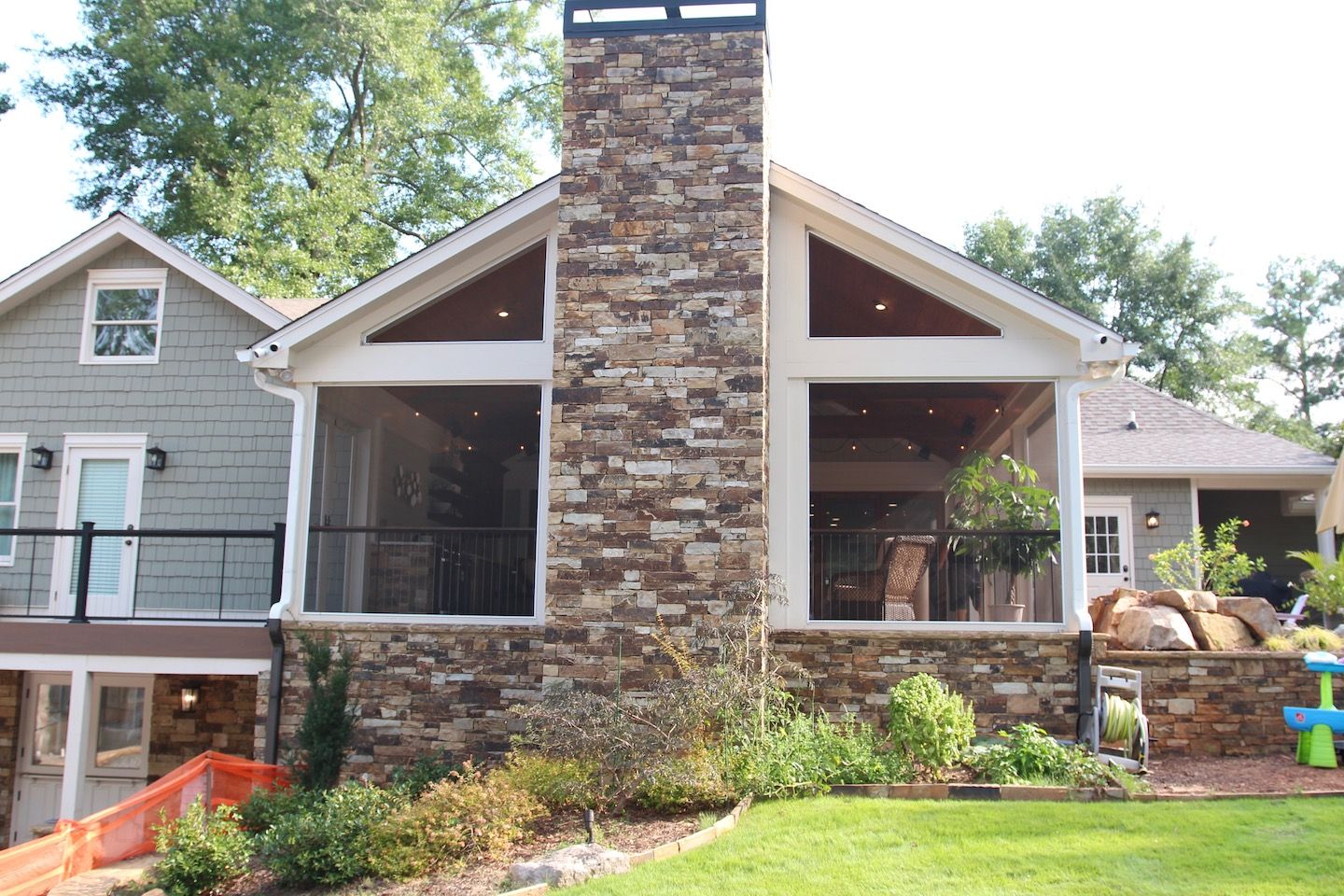 With that much realty space occupied by screens, this room was not protected from intense heat or cold throughout the year.
In addition to not blocking the heat and cold, other weather elements such as rain can enter in through screen material.
Because much of the new room will be replacement windows, you want to make sure you are installing an energy efficient window that not only performs well, but that is aesthetically pleasing and doesn't detract from your home's architecture.
Enter the Infinity from Marvin fiberglass window.
The strength of fiberglass allows for more narrow frames, as well as more glass, letting you preserve your sunroom views. Also, they don't require the maintenance of wood, and their Ultrex fiberglass offers a fade-resistant finish.
To learn more about why the Infinity replacement window is the ideal solution for your window replacement, you can read more here.
These Roswell homeowners agreed and began the process of converting their screened-in porch to a four seasons sunroom.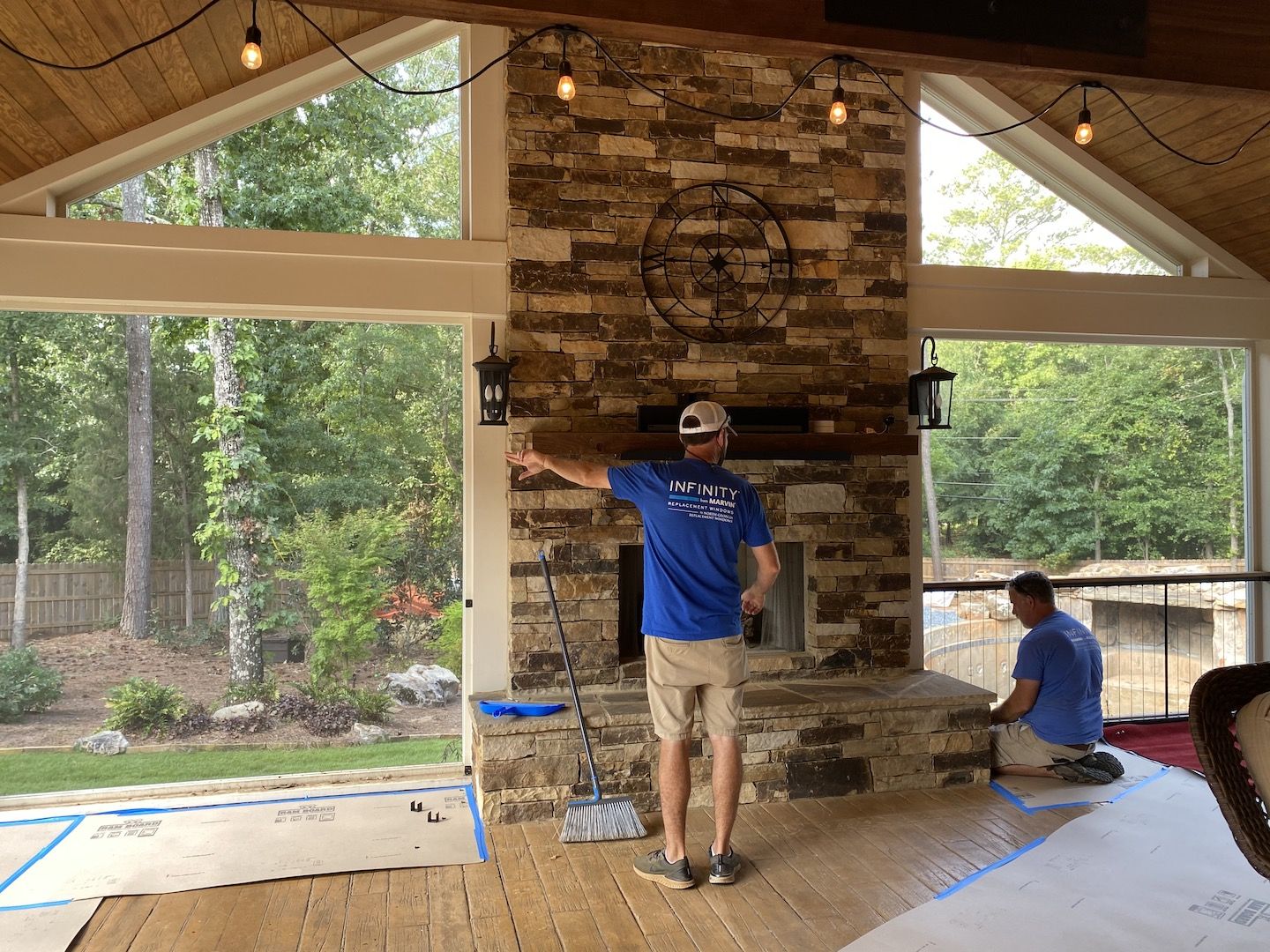 After their railing and screens were removed, the homeowners were left with some large openings.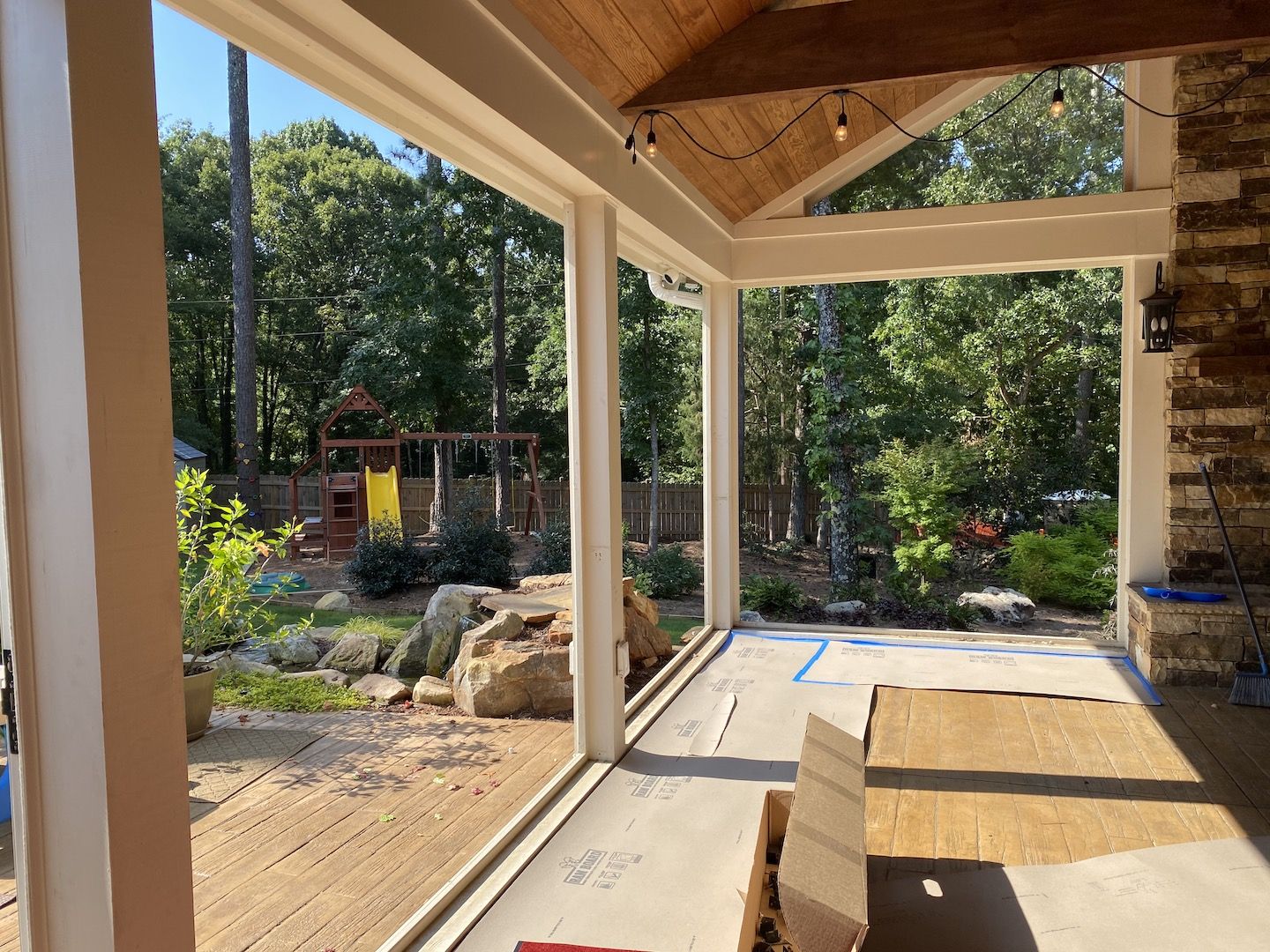 All of our Infinity from Marvin fiberglass windows are custom made, so this left room for creativity when it came time to choosing what type and size of windows to put in the openings.
Sometimes the benefit of a screened-in porch is the air ventilation, as well as hearing the sounds of nature - birds chirping, leaves falling, wind blowing, etc. However, these homeowners were able to retain those benefits in their new sunroom by installing operable sliding and awning windows.
An added bonus was that they opted for no grids on the windows, ensuring their backyard views remained nice and open.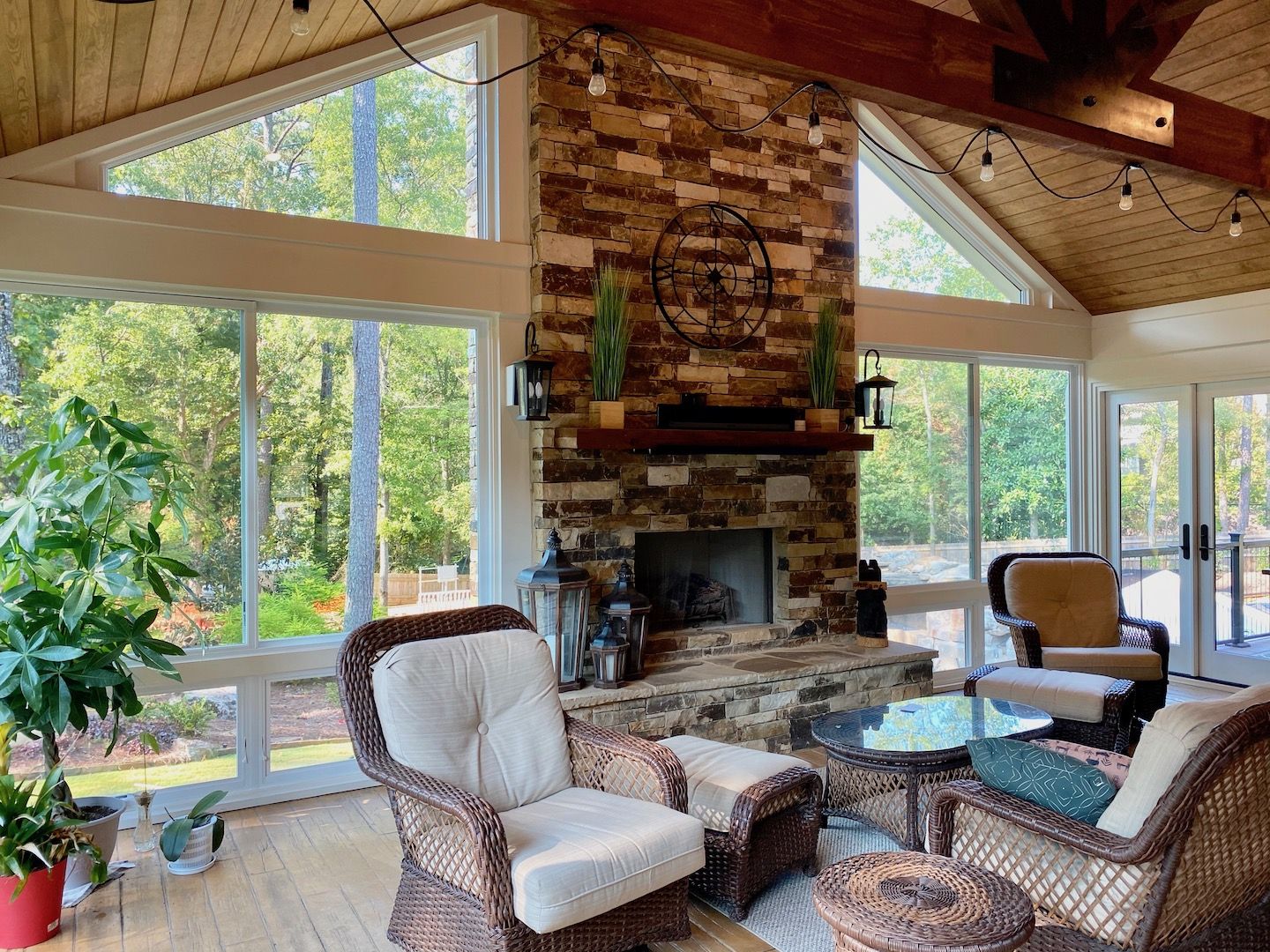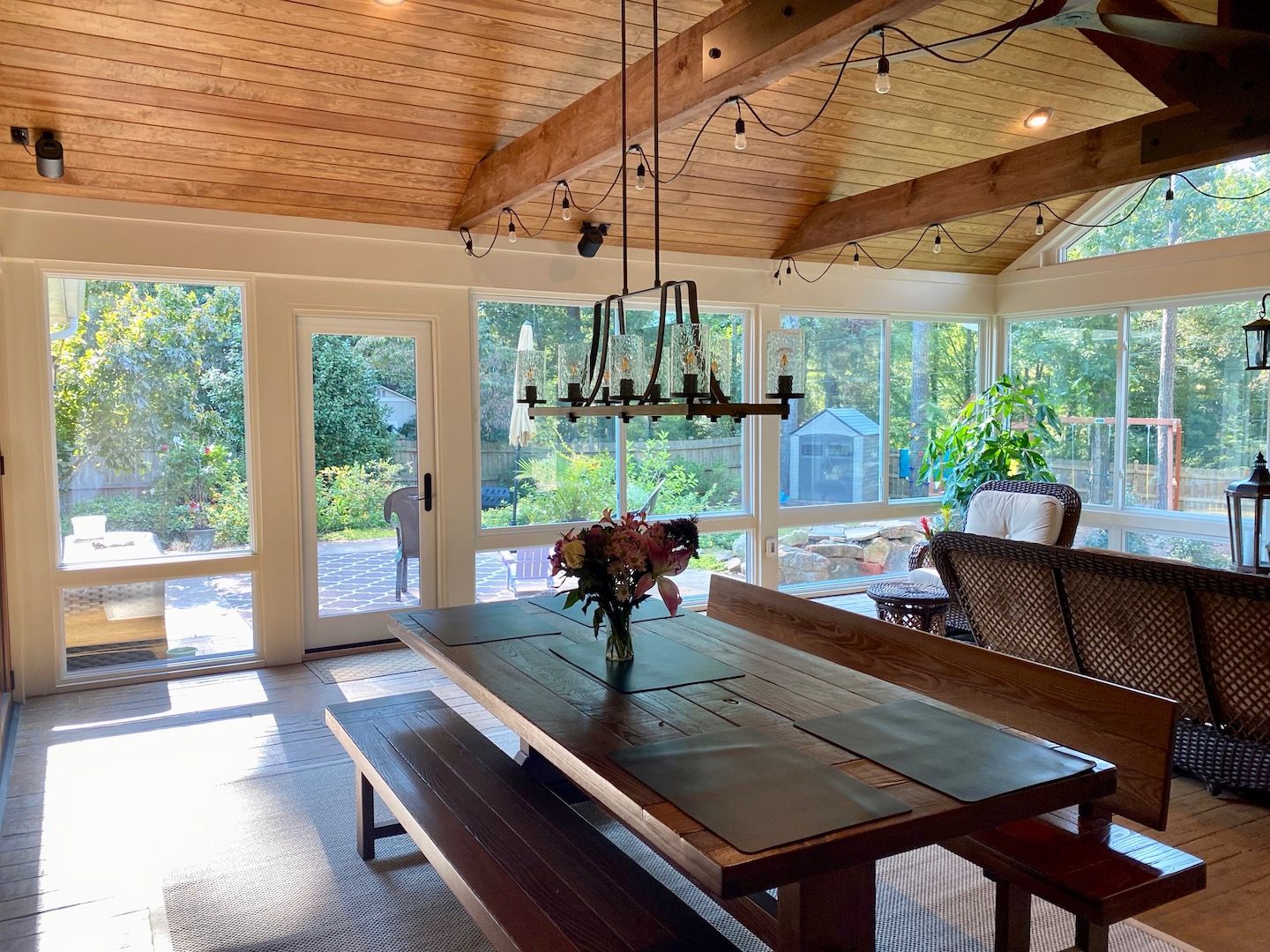 And with new energy efficient windows, they completed the project with new doors as well.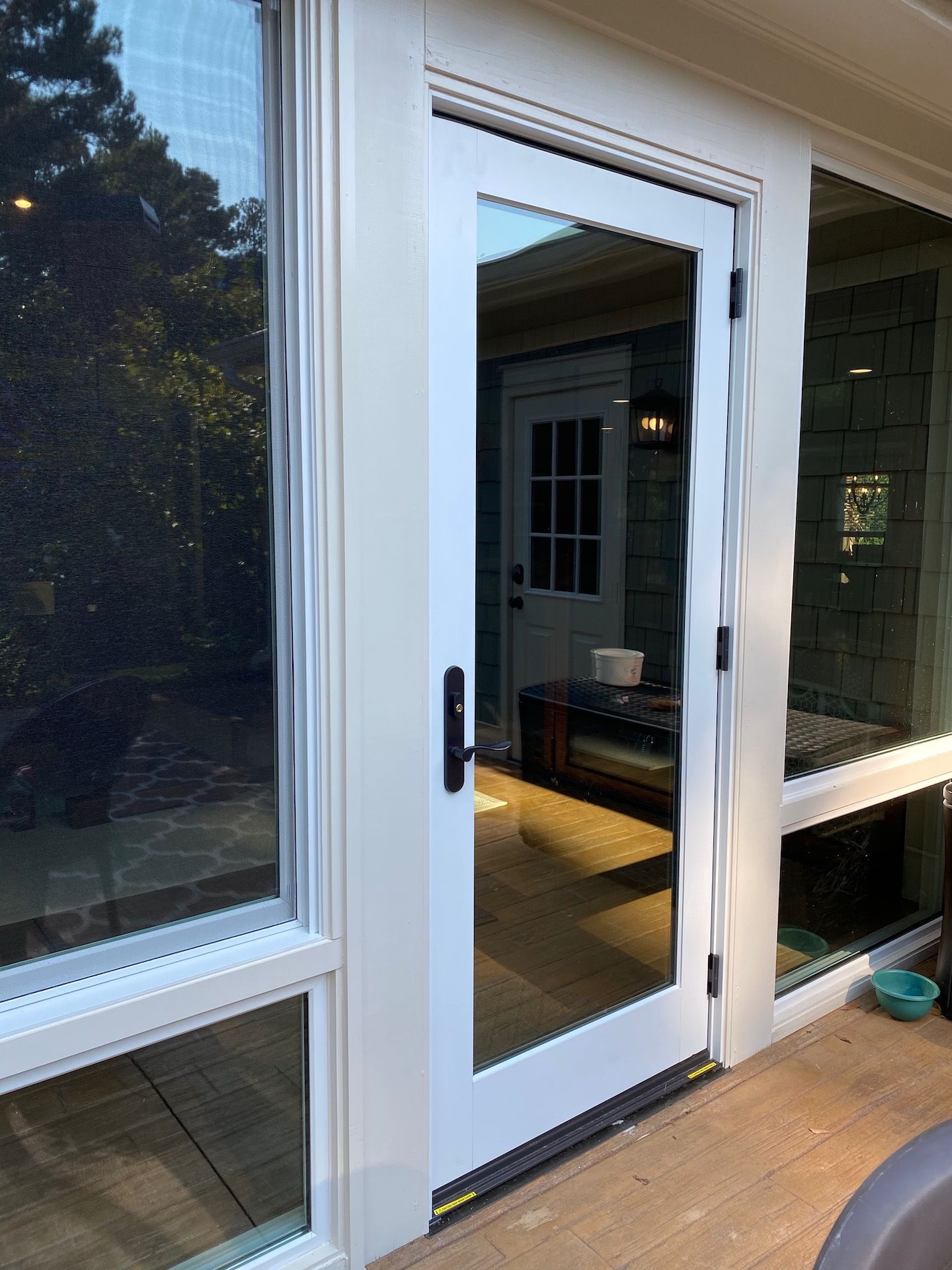 With winter just around the corner, this Roswell home is ready for the colder months. This screened-in porch conversion allows more room for holiday gatherings, all while keeping out the harsh weather conditions.
For more information on how you can start your sunroom project today, give us a call at 770.888.1604 or contact us here.