Convert a Screened-In Porch into a Four-Season Room to Create a Versatile Living Space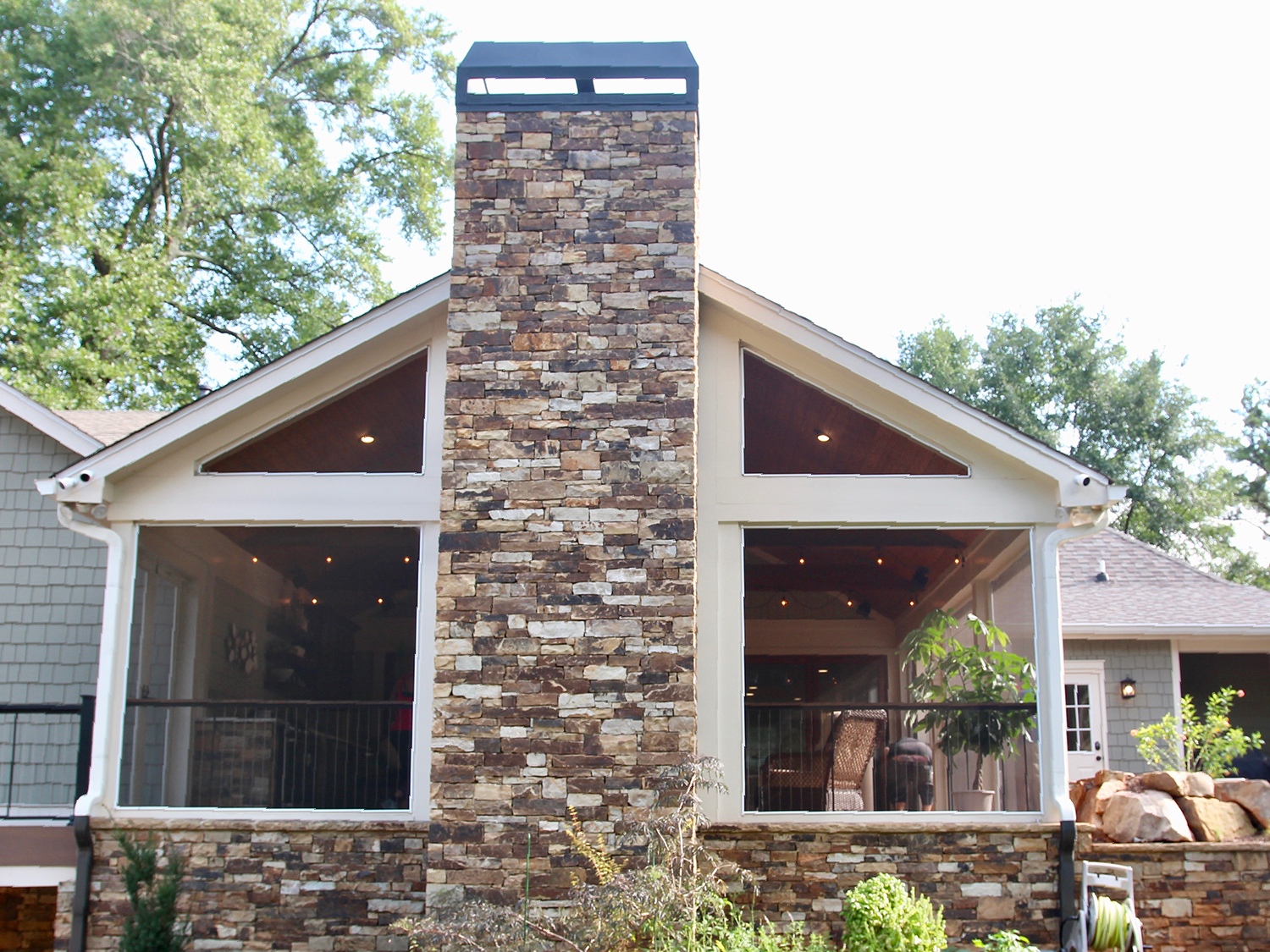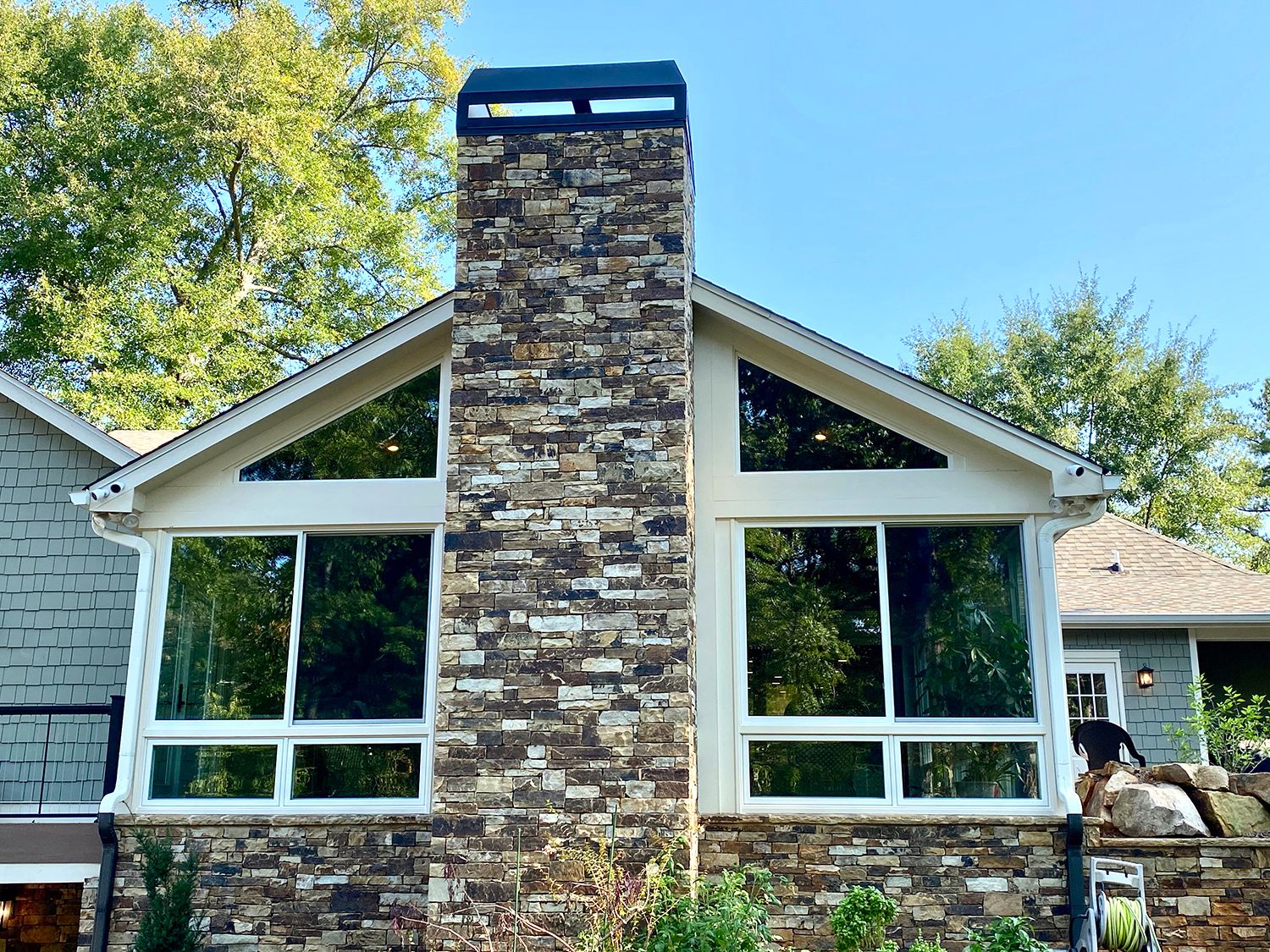 Chances are, you love using your screened-in porch in the spring or fall. However, when it gets too hot or cold, an unexpected rainstorm hits, or stirred-up pollen causes your allergies to strike, you're already saying goodbye to the screened-in porch until the same time next year.
But what if you could use your porch every day, regardless of the weather? When you replace your screened-in porch with a beautiful four-season room or sunroom — you can!
North Georgia Replacement Windows is proud to help Georgia homeowners convert their underutilized screened-in porches into bright and airy four-season rooms.

Valuable Benefits of Four-Season Rooms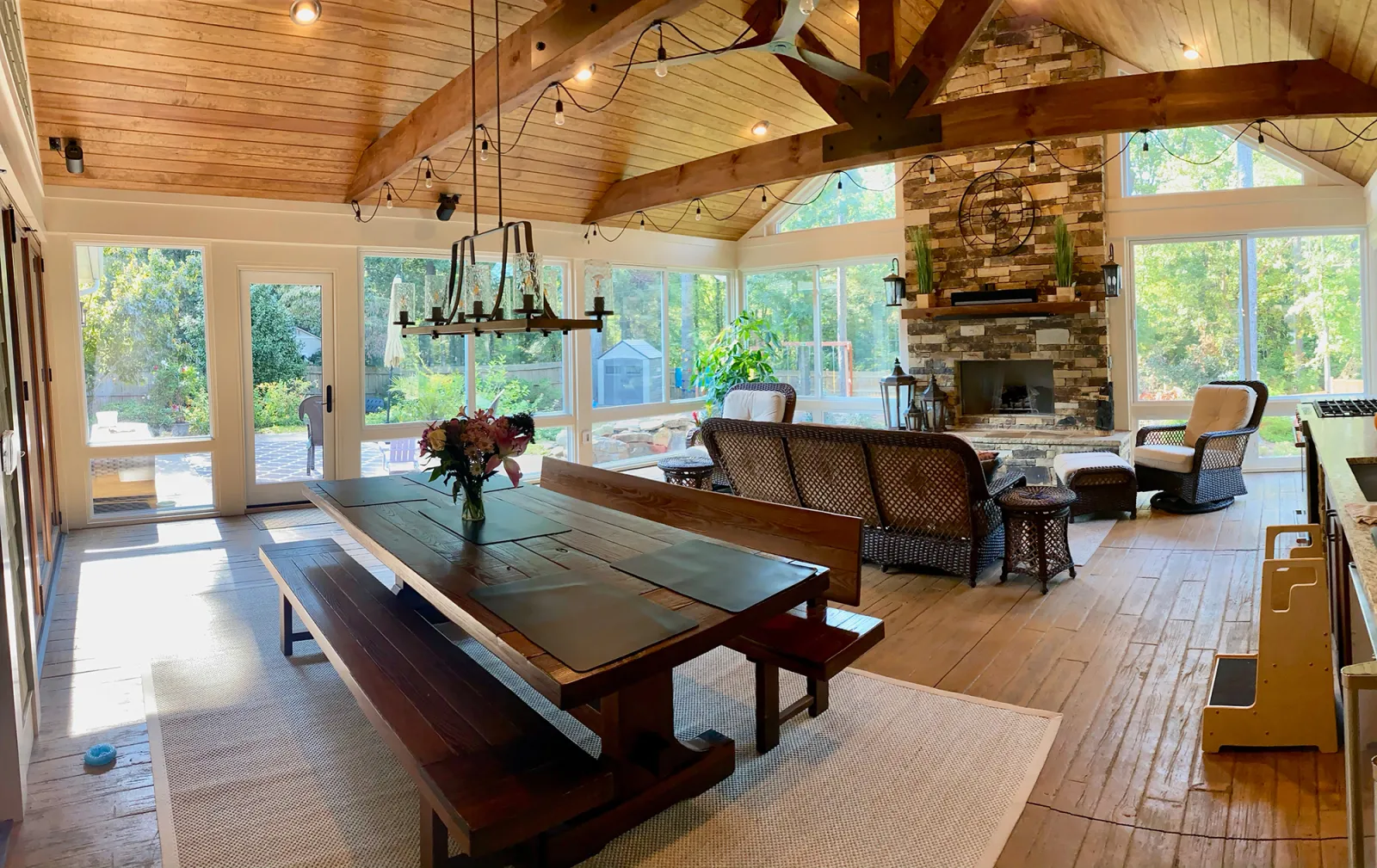 Year-Round Enjoyment
A four-season room is simply a "better" version of a screened-in porch since you can appreciate it all year long!
When the weather is enjoyable in the spring or fall, you can open the windows to allow refreshing breezes inside. However, during the hot summer or cold winter months, you can keep the windows shut and sealed tightly to ensure your four-season room is well-insulated.

Extended Living Space

Your imagination is the limit for how to use your four-season room. Unlike a screened-in porch, a four-season room is truly an extension of your living space — it can be furnished like any regular room and used at all times of the year.

Convert your four-season room into an additional living space to cozy up and watch movies as a family, an entertaining space to host dinner parties and brunches, or a spacious and well-lit playroom for your children (to name a few ideas!).

Pest and Weather Resistance
A four-season room gives you the feeling of being outside without the unpredictability of the elements, such as insects, pollen, or rainstorms.

You can enjoy expansive views of your backyard while relaxing in your sunroom without worrying about bug bites, allergies, sunburns, an unexpected downpour, or other common problems you might encounter with a screened-in porch.
Infinity from Marvin Windows Can Create a Durable, Beautiful Four-Season Room
North Georgia Replacement Windows exclusively installs Infinity from Marvin® fiberglass windows in our sunrooms because of the following unbeatable features:
Durable Fiberglass — Infinity from Marvin windows are made from Ultrex®, a material eight times stronger than vinyl and three times stronger than vinyl/wood composite products.

Slender Frames — Fiberglass windows have thin frames that allow you to enjoy more natural light and expansive views of the outdoors, including your garden, pool, or yard.

Low Expansion Rate— Ultrex expands 87% less than vinyl, meaning our windows stay tight and true, even after extreme temperature swings, improving overall performance and energy efficiency.

Beautiful Options — We offer several colors, styles, and hardware options to help you customize the windows in your four-season room.
Why Is North Georgia Replacement Windows the Right Choice for My Sunroom Installation?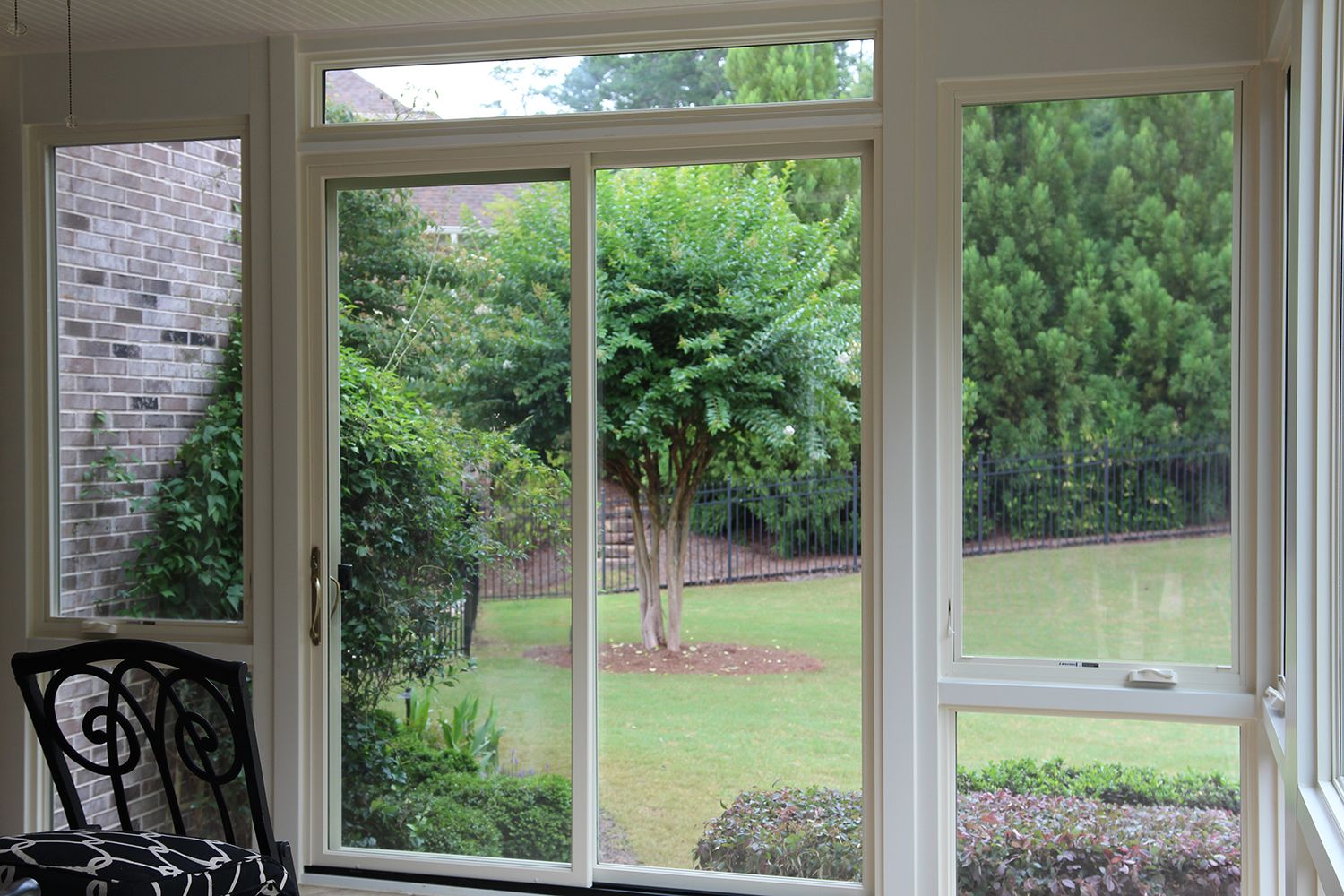 North Georgia Replacement Windows is the trusted window and door contractor for all of Georgia. Homeowners love building four-season rooms with us for these reasons:
Experienced Installation — As a licensed general contractor, we are a "one-stop shop" for framing, construction, window installation, door installation, and painting during your four-season room transformation.

Personalized Proposal — Whether we're simply replacing screens with windows or need to rearrange the framing in your four-season room, we evaluate each project on a case-by-case basis. We will send a construction manager or design consultant to assess your project, so we can provide you with a detailed proposal.

Special Offers — We do not require a minimum, have a new special offer each month, and offer several payment plans to help you get a new sunroom you will be happy about.
Convert Your Screened-In Porch into a Four-Season Room with Georgia's Trusted Local Contractor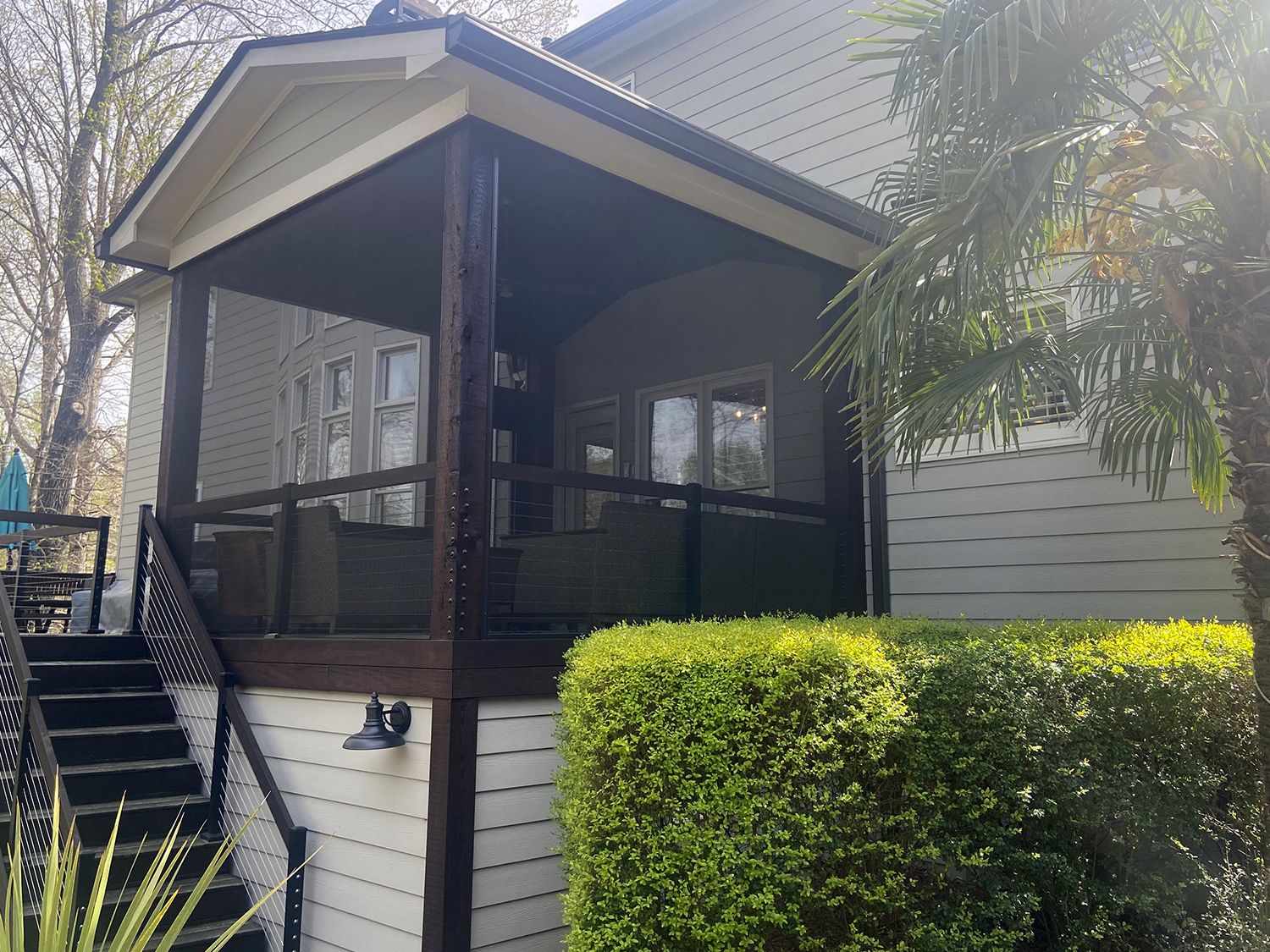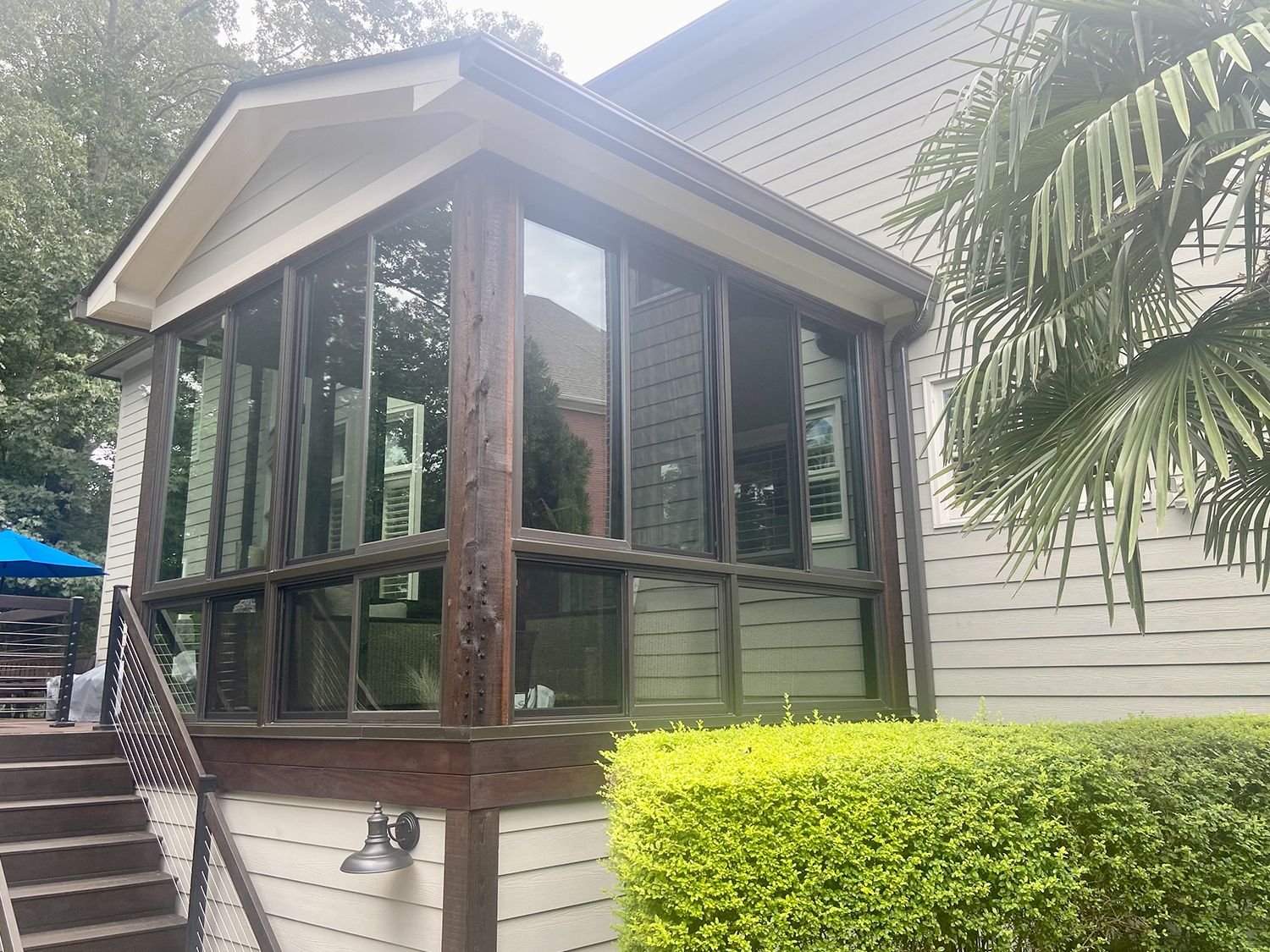 Are you ready to expand your home with a stunning indoor-outdoor living space that can be enjoyed during all seasons? If so, it's time to convert your screened-in porch into a lovely four-season room with North Georgia Replacement Windows.
We help homeowners bring their vision of a four-season room to life with durable, energy-efficient Infinity from Marvin fiberglass windows and/or patio doors. Bring beauty, reliability, and security together with your new four-season room and enjoy it year-round.
Contact us now for a free, customized proposal for your four-season room installation. We look forward to getting started on your project!