Window Features
Create interest and add drama to any room with the simple combination of three windows set into the Infinity® Bay. From a small sunlit area for plants to an expansive reading nook, the Infinity Bay will complement any area of your home beautifully. Bay windows usually consist of a center fixed or picture window with two flanking operable windows on both sides that angle back toward the main wall.
Bay windows accentuate the architecture of your home by extending out from the exterior wall and expanding your room from the interior.

1-1/4" furniture grade veneer is standard in the construction of the head, seat boards, and jambs.
Head and seat boards in standard pine or optional oak finish that are insulated for extra comfort.
3" pre-insulated seat board option helps increase energy savings.
Slimline reinforced mullion design provides superior strength and support for the selected components.
Bay and bow windows are available in multiple exterior colors and Stone White or EverWood (our stainable engineered wood grain finish) interior options.
Bays either tie back into the home under the existing soffit system or incorporate their own hip roof system - this makes bay windows easily customizable to your architectural taste.

The exterior roof system is available with copper or painted aluminum roof clad kits.
Bay Window consisting of a Center Picture (Stationary) Window with Flanking Double Hung Windows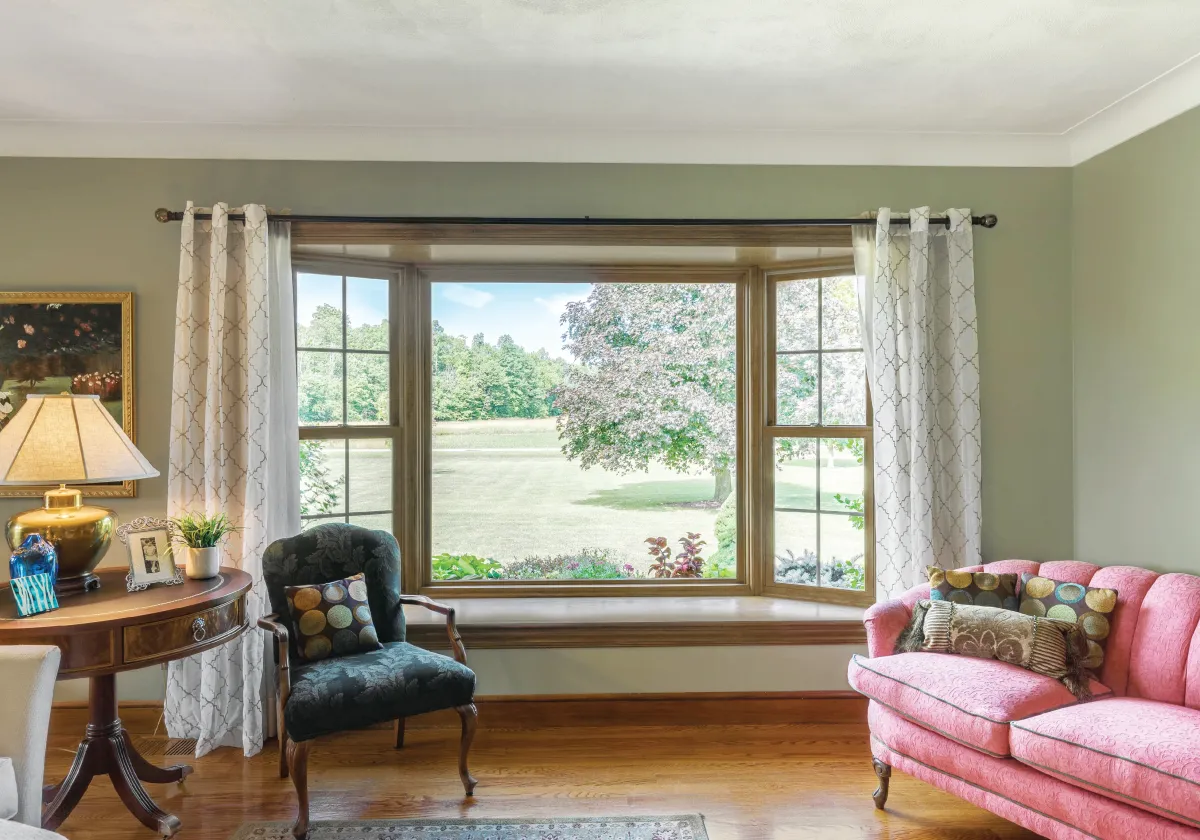 Bay Window - End Double Hung Windows and Center Picture (Stationary) Window