MaxCraft Fiberglass Entry Doors
Elegant Custom Double Entry Doors from MaxCraft Doors
If you're looking for a reputable entry door brand with high-quality, innovative products that can stand the test of time—look no further than MaxCraft® Doors.
North Georgia Replacement Windows is proud to install beautiful, durable MaxCraft fiberglass doors across Georgia. We love guiding homeowners to the right door for their home, which is why we've earned the highest customer satisfaction rating in the nation!
Why You'll Love Gorgeous, Durable MaxCraft Fiberglass Doors
MaxCraft custom double doors come in dozens of unique shapes and sizes to replace outdated double-door systems with sidelights—without altering the existing door opening.
You'll enjoy these benefits when you install a MaxCraft double door system with North Georgia Replacement Windows:
Timeless Elegance—Enhance your fiberglass entry door with natural mahogany veneers, raised molding, handcrafted privacy glass, stainless-steel hinges, and other unique features to add undeniable curb appeal to your home.

Lasting Durability—Regardless of which door style you choose, your brand-new entry door will come with a durable, weatherproof fiberglass backing, so unlike wood or iron, it won't warp, crack, swell, or rust in rainy, humid weather.

Energy Efficiency—Made with energy-efficient fiberglass and insulated with a polyurethane foam core, your new entry door will eliminate uncomfortable drafts in your home and save you hundreds on utility bills.

Valuable Security—With a 21" lock block and composite bottom rail, you can rest assured your home and family are safe and sound behind your new entry door!
Choose from Versatile MaxCraft Door Styles
Whether you'd like a fiberglass door with an elegant mahogany, inviting Douglas fir, or a sleek wrought iron appearance, you can achieve all these looks (and more!) from the following product lines:
MaxGreen Wood-Fiberglass Hybrid
MaxGreen® hybrid doors feature a mahogany wood veneer permanently bonded to a fiberglass interior. These doors offer the best of both worlds—they won't warp, crack, or rot, but they also provide the beautiful appeal of gorgeous natural wood.
American-Classic Fiberglass
With a durable fiberglass interior and mahogany or Douglas fir wood grain veneer, American-Classic® Fiberglass flush-glazed doors are designed to stand up to extreme weather, provide effortless curb appeal, and offer low-effort maintenance.
IronMax-Classic Fiberglass
Would you rather have the luxurious look of a wrought iron door over the warmth of a natural wood door? IronMax-Classic® doors come with rust-free black or bronze external grilles to offer the sleek look of wrought iron with the high performance of fiberglass.
Transform Your Entryway with North Georgia Replacement Windows
Ready to replace your outdated, inefficient, and drab double-door system with a durable, energy-efficient alternative? If so, look no further than MaxCraft Doors installed by North Georgia Replacement Windows.
We don't count quotas—instead, we care for people. We explore all the replacement door options compatible with your current entryway, and once you've chosen a product line, material, and style you love, we take our time to install your new door to ensure it meets your standards for beauty, durability, and long-lasting performance!
Inspiration Gallery
Double Entry Fiberglass Door with Emtek Hardware (Suwanee, GA)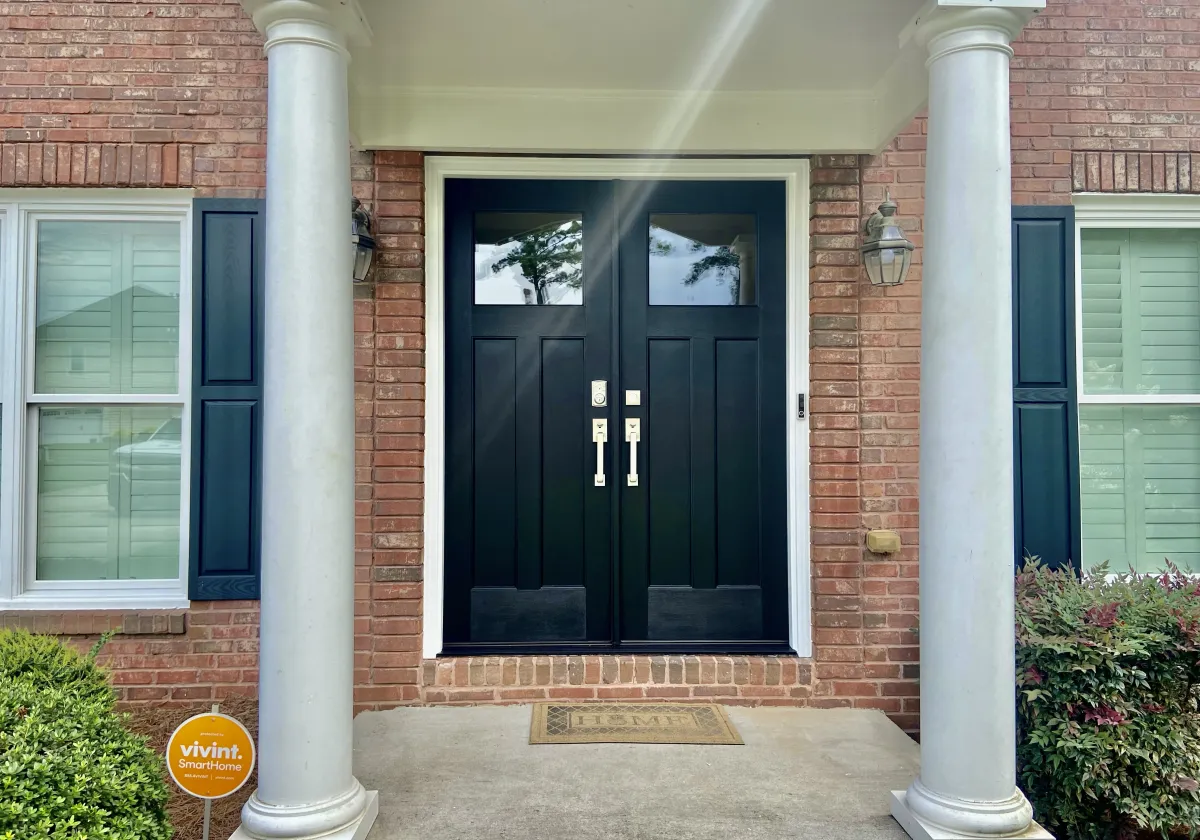 Archtop double doors with SDL grids and beveled glass (Cumming, GA)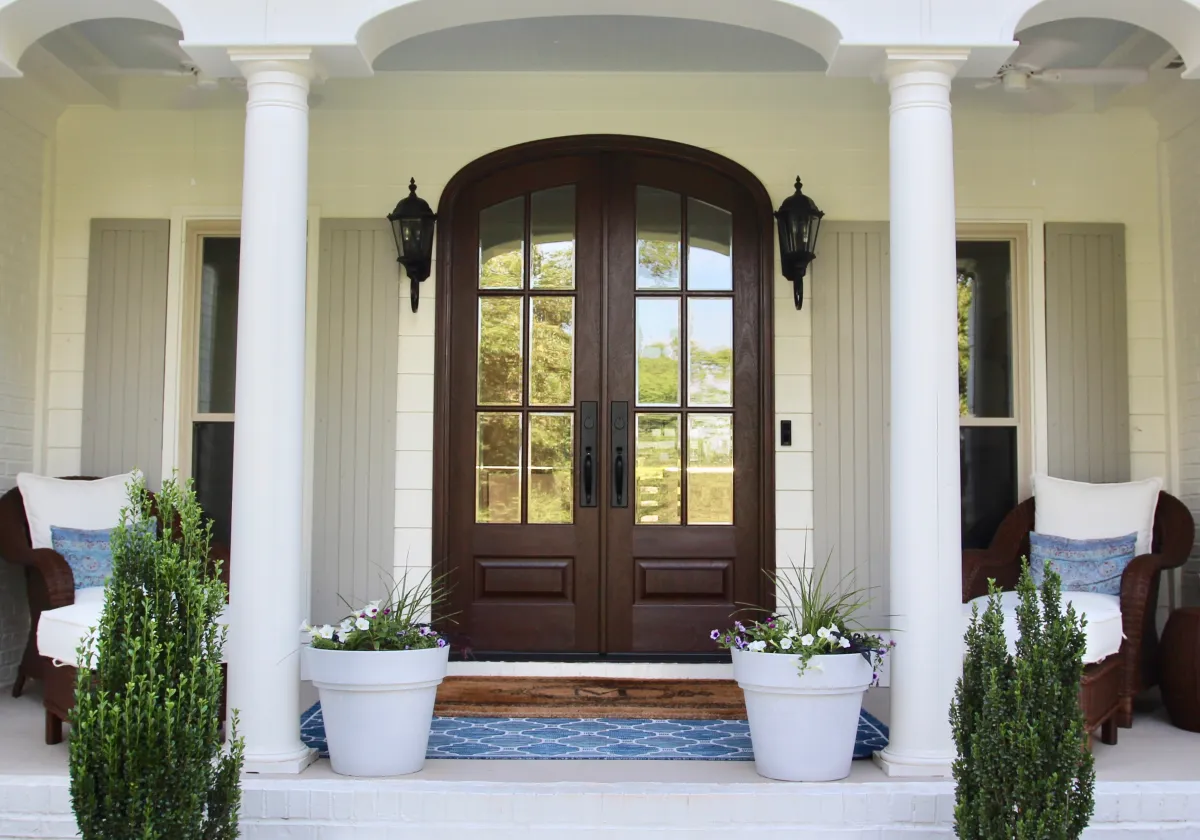 BEFORE - SINGLE DOOR WITH TRANSOM (ATLANTA, GA)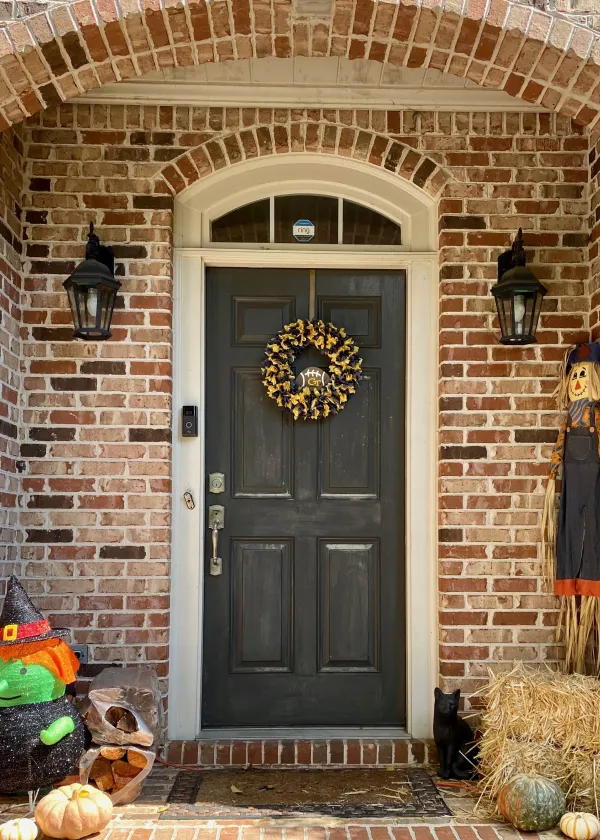 AFTER - REMOVED TRANSOM AND REPLACED WITH TALLER, ARCH-TOP FIBERGLASS DOOR (ATLANTA, GA)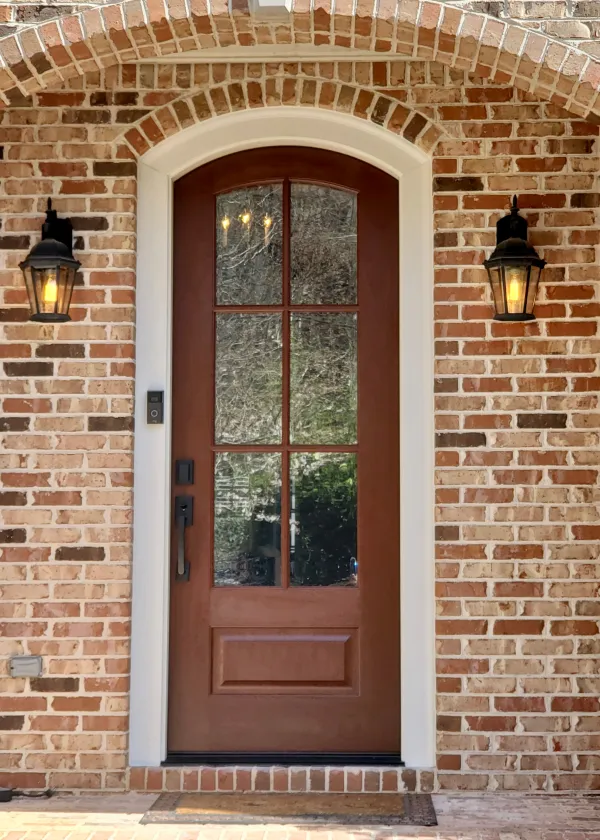 Single door with side lites and transom (Roswell, GA)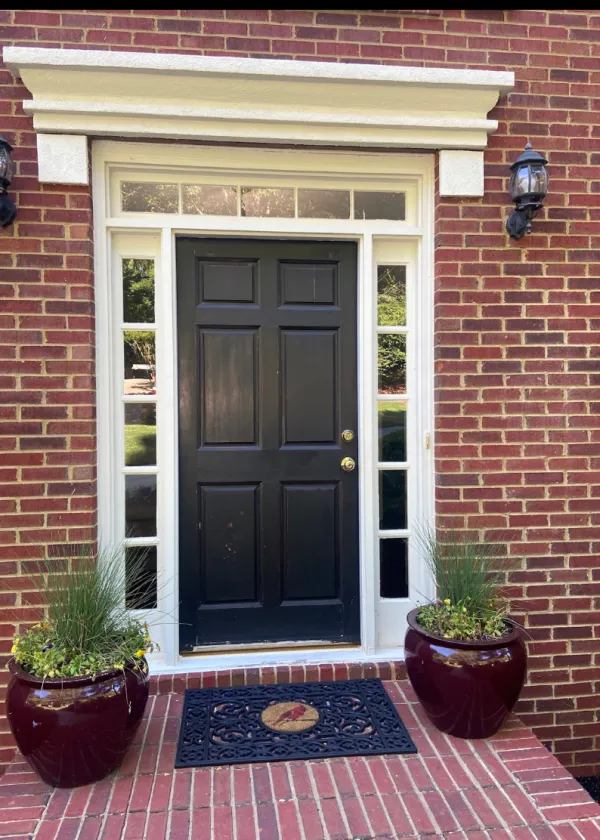 Double door with landmark decorative glass (Roswell,GA)