Hindsight is 2020.

Looking back on this year, we saw our fair share of curveballs and new ways of doing business.
As a replacement window company, we had a few new things to learn - how to do virtual appointments, make room for a home office, and that the mute button is one of the most important things to master in a Zoom meeting.
Through all of it, we chose to stay positive and put our trust in the Lord - and the Lord carried us through it.
A recent Instagram post said, "I could either choose joy, hope, and peace in the midst of the process, or I could choose sadness, despair, and anxiety."
We believe that no matter how hard a situation is, we always have a choice: joy or despair. Earlier this year, actor John Krasinski started the show "Some Good News" on YouTube.
Like him, we want to highlight the good things that have happened this year and share how we have been blessed.
We have seen the ways we have grown as a company, gotten stronger as a team and business, and have been able to start some exciting new things at NGRW.
• We were able to stay open with only having a few weeks where we were closed and not seeing business come in.
• We hired 10 new people this year.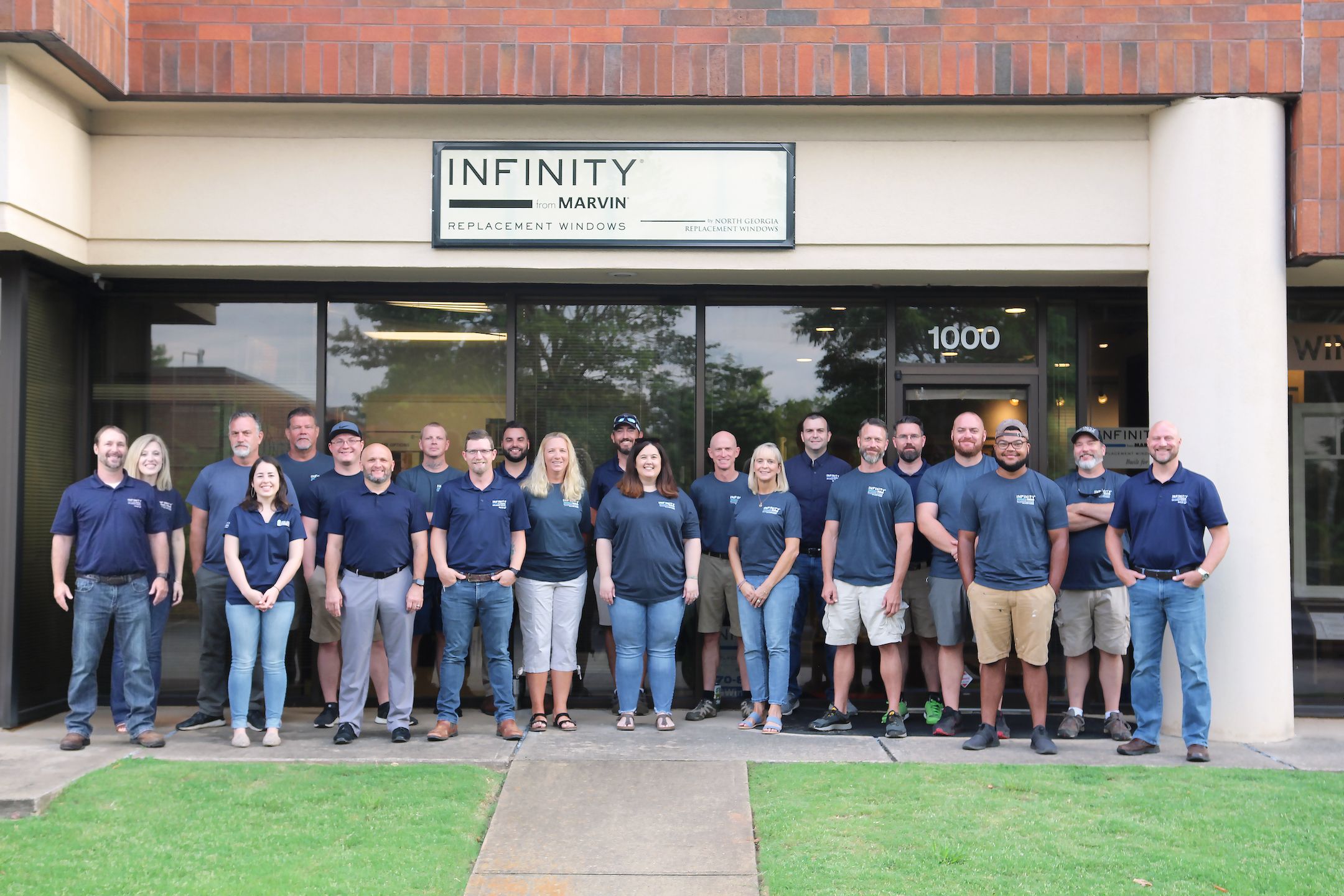 • We helped with over 725 projects.
Sold over 5,300 windows
Sold over 400 doors

In June we installed Bahama Brown Infinity windows in this Norcross home.

We installed this MaxCraft double entry door in a home in Cumming.
• Started the first podcast, Window Wisdom, dedicated to only replacement windows and doors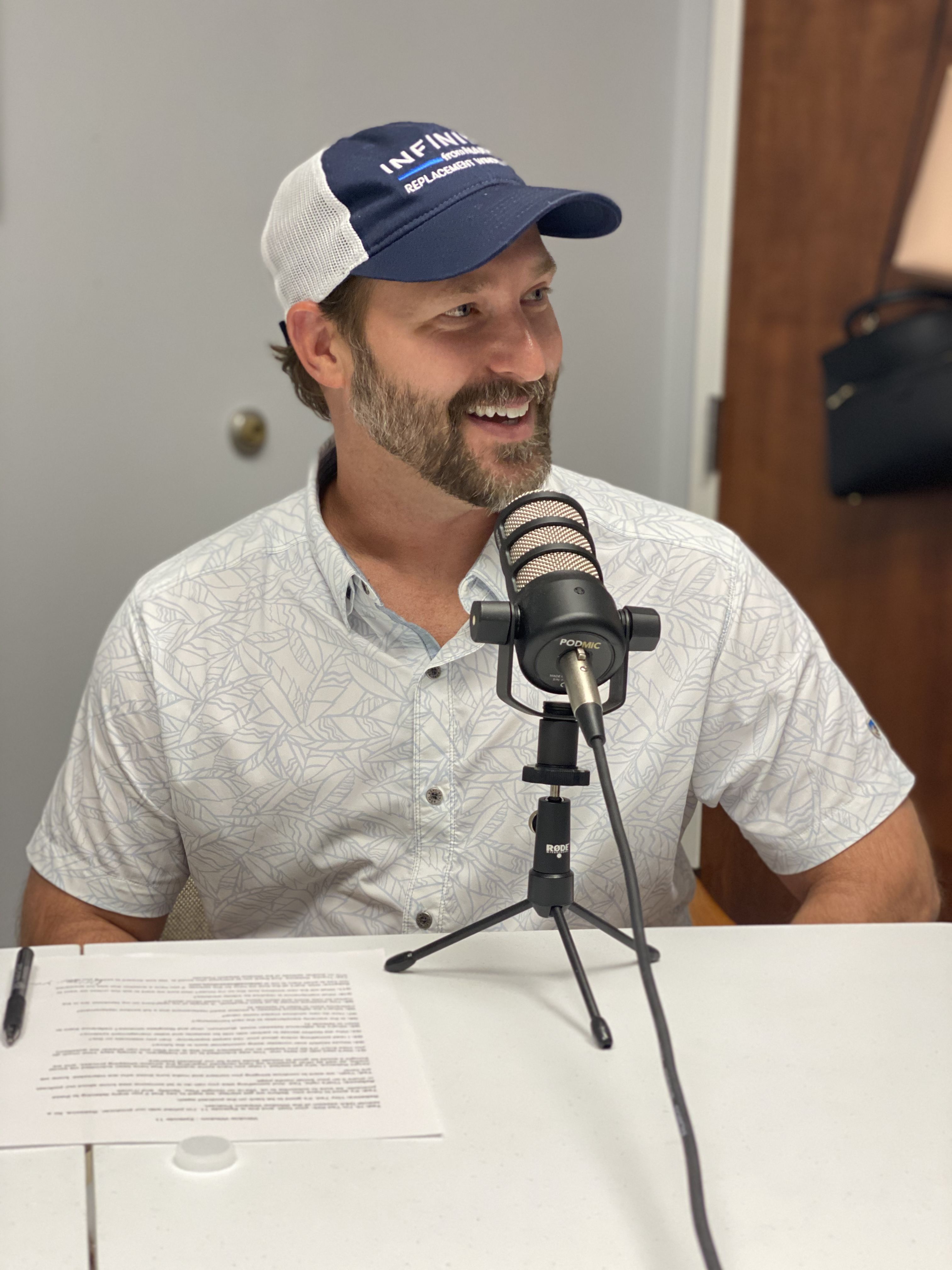 • We were still able to have company outings

The NGRW 3rd annual picnic

Our picnic in October allowed us to get some fresh air
Our Christmas party gave us the opportunity to spend time with our coworkers and their families
• Our Purchasing Specialist, Dalton, got married to his beautiful wife Samantha.

Tying the knot! Welcome to the team Samantha :)

• Our accountant, Chris, and her husband built a house, and our marketing assistant, Claire, and her husband bought their very first home.

Closing day for Claire and Elad!

• In December, Lakeside Renovation and Design out of Chesterfield, Missouri came down to visit.

Some of the Lakeside Renovation and Design crew.

We were able to spend quality time sharing ideas and practices that have helped our businesses

While they are not exclusively a replacement window company, we learned a lot and are excited to implement some new things in 2021


• Partnered with two new radio stations for 2021

• Gave Back

We partnered with Covenant Care Adoptions, a non-profit Christian adoption and counseling agency founded in 1989 to provide services to birthmothers, children, and families.

A very special day as we met with Covenant Care Adoptions and personally delivered their check.

We had the honor of being able to give a portion of our November sales to help them. The Lord helped us exceed our monthly sales goal, blessing us with the opportunity to provide funds for one Georgia family to adopt a child!

We believe they are an amazing agency and truly have a heart for the people they serve.

We are beyond thankful to our Heavenly Father for all that He has blessed us with this year and how He has allowed us to bless others - we give Him all the glory and honor!

Thank you to everyone else who supported us this year, stood by us, and chose to do business with us throughout 2020.

We have put together a little video of some behind the scenes footage for you - we hope you enjoy and have a blessed, safe, and happy New Year's!

We look forward to helping you with your replacement window project in 2021.

From our team and family, Happy New Year!