Sidelights (also spelled sidelites) are vertical pieces of glass on one side or both sides of an entry door and are part of the door unit.
When replacing your front entry door, you have the option of keeping the sidelight(s) or not.
What's the deal with sidelights in Georgia?

Georgia is one of the only places in the United States where the majority of door sidelights are not 12 inches or 14 inches wide but are 10 inches wide. This, unfortunately, means that a lot of Georgia homeowners can run into issues when trying to replace their front door.
With Georgia being a state with an uncommon size for sidelights, it can be frustrating when working with replacement door companies, but we've got you covered!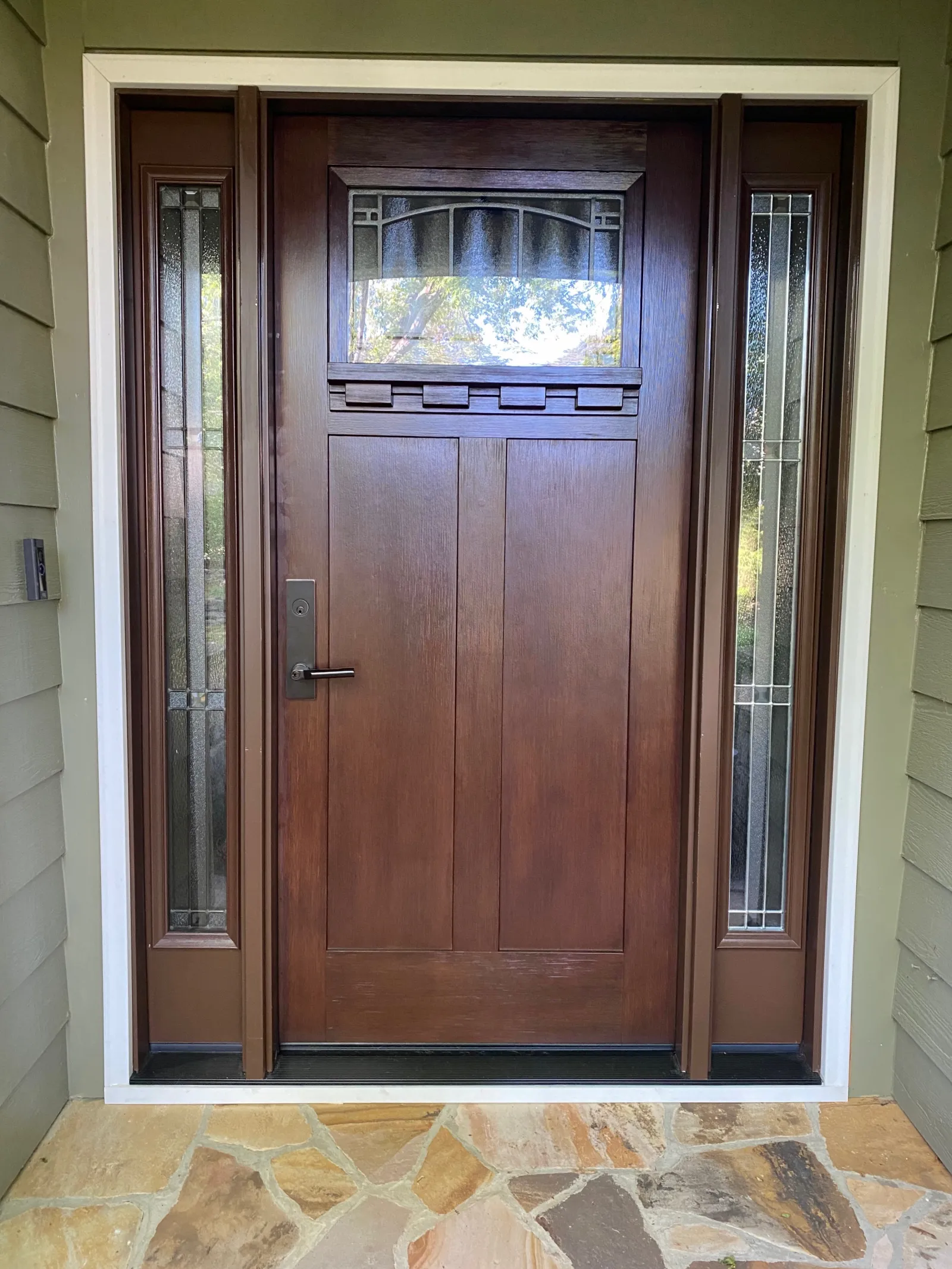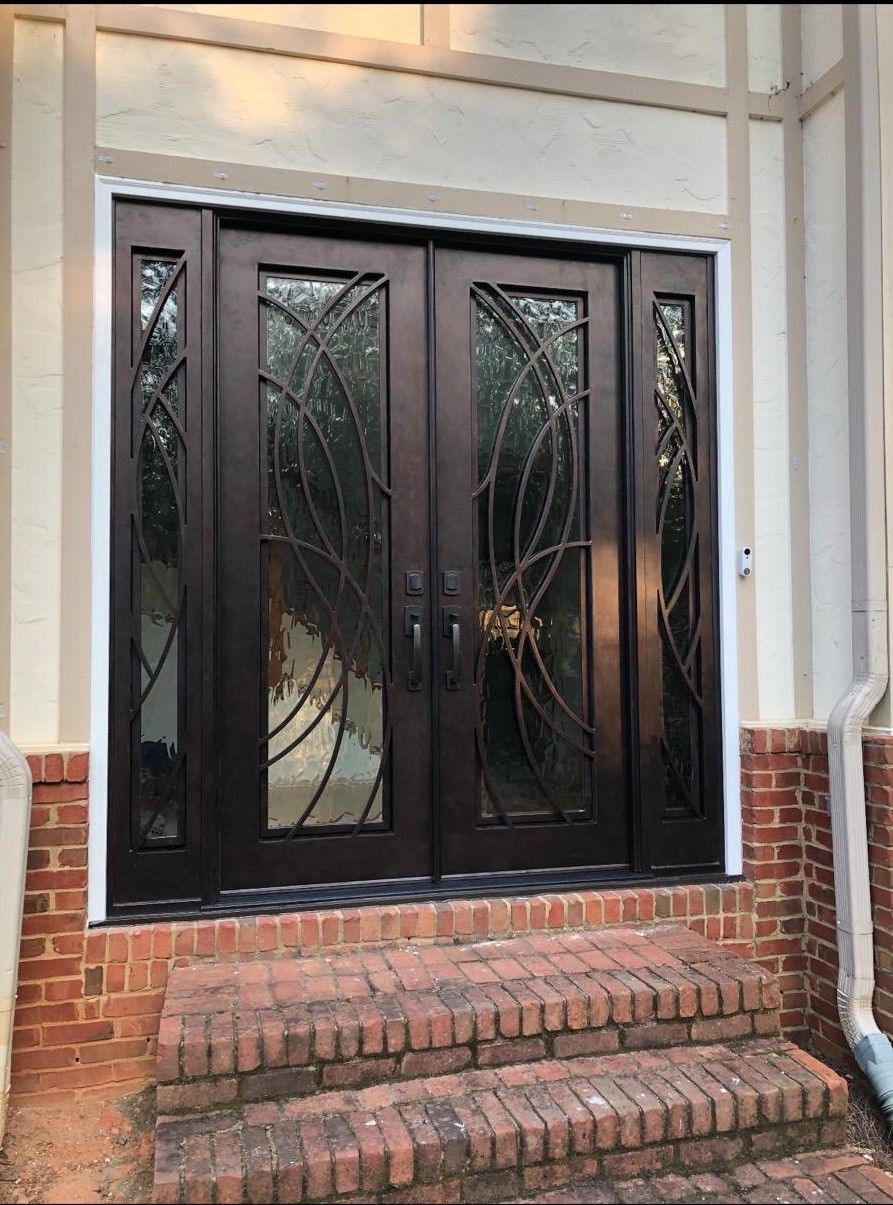 Issues with 10 Inch Sidelights:
1. Finding a company that specializes in 10 inch sidelights. With so many other states using 12 inch and 14 inch sidelights, it isn't always the easiest to find a company that has experience dealing with 10 inch sidelights.
2. Another problem with 10 inch door sidelights that were originally installed in Georgia homes, is that they were made of wood that was not properly sealed and protected. Unfortunately, this carelessness led to rotting and deterioration of the wood leaving homeowners frustrated with little help to remedy the problem.
How will North Georgia Replacement Windows help me?
1. We've been around for over 17 years and have seen the issues when looking for a replacement door with 10 inch sidelights, and we're here to help you!
2. We have a strong rapport with some of the sidelight manufacturers who do produce 10 inch door sidelights, allowing us to replace the sidelights in Georgia homes that other contractors can't replace.
3. We are able to replace these wooden 10 inch door sidelights and ensure that wood deterioration is never a problem again!
And what if I don't want to keep my sidelights?
That is not a problem at all!
We have many options for you should you wish to replace your old door and sidelights with a double door.
As this seems to be a new trend, we offer MaxCraft and Clark Hall doors which accommodate this unique door unit sizing. We have had many customers replace their single door with one or two sidelights with a double door.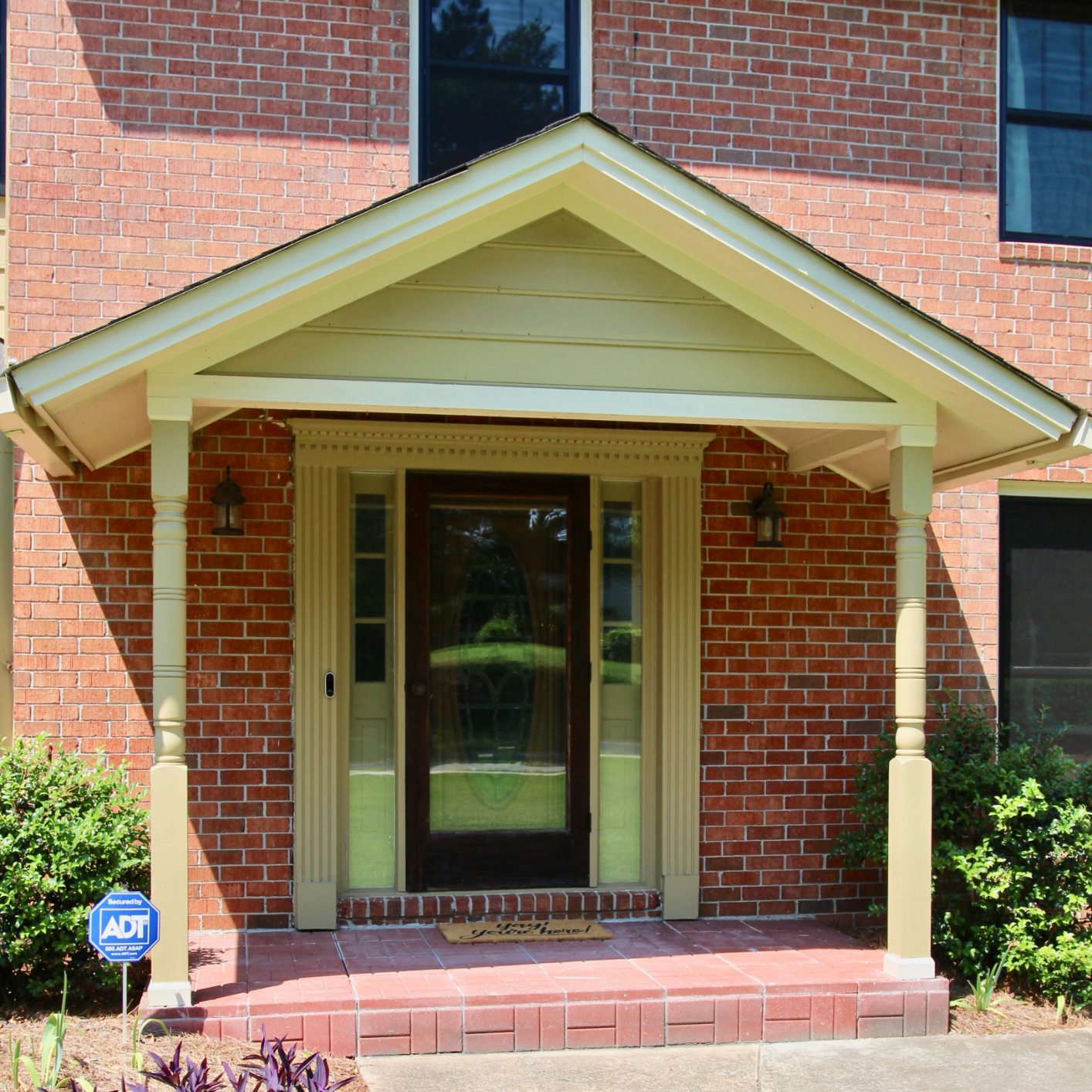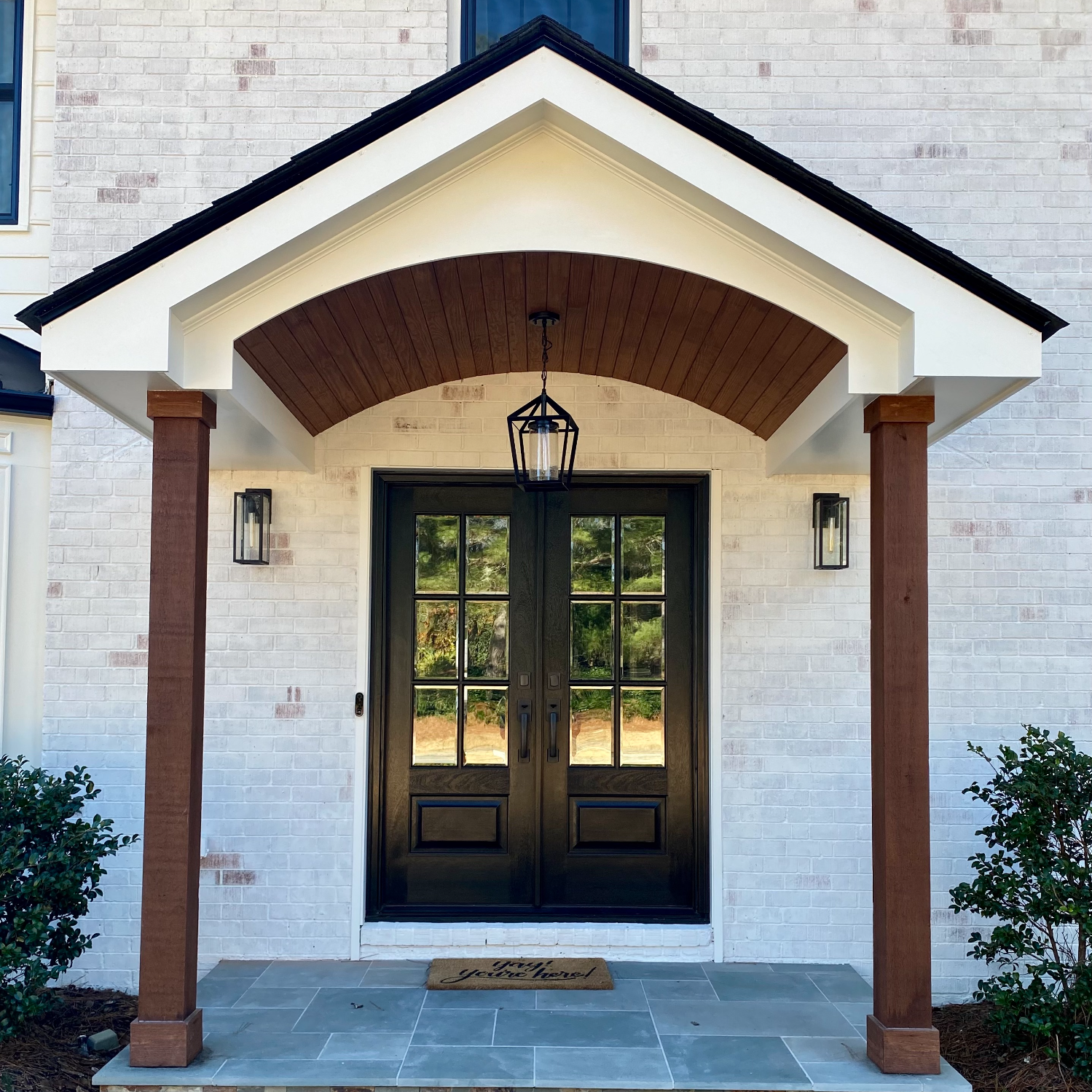 So whatever style you're looking for - sidelights or no sidelights - we're here to help you!
It's your home, your style, and we're just here to help.
Contact us today for more information, to learn more about sidelights, and to schedule your free consultation.