Your home's front door is multifunctional: It's a focal point of your home's exterior, it welcomes your visitors and guests, it helps dictate your home's curb appeal, it contributes to your home's security, and it's maybe your most-used portal to the outside. All this means that your entry door should not only be beautiful, but also secure and functional as well.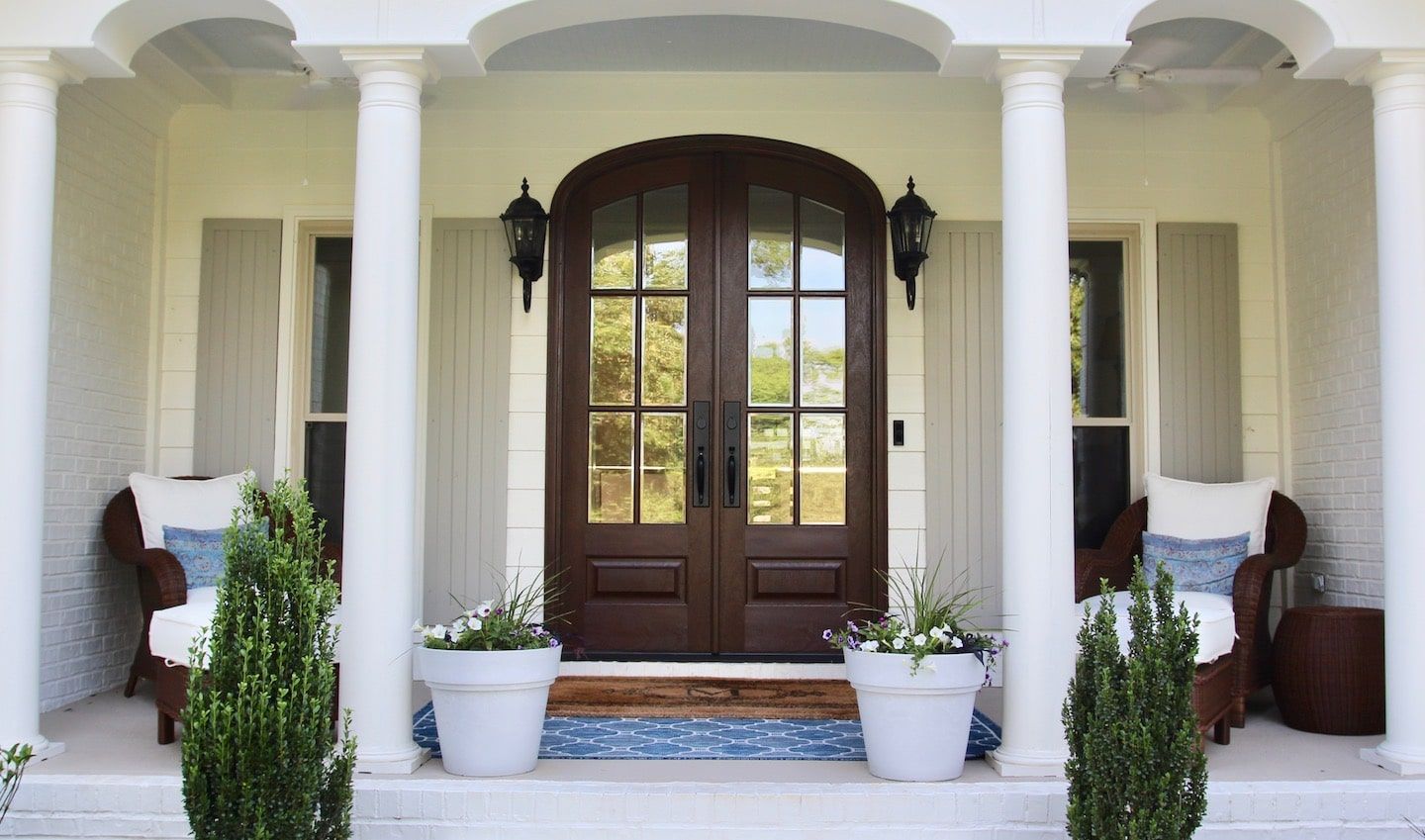 You might be thinking about updating your home's front door for a wide variety of reasons. For starters, an entryway door upgrade is a quick way to boost your home's curb appeal. Not only that, but your return on investment for an entryway door upgrade is about 75%, according to Remodeling magazine. Selecting a new door gives you an opportunity to elevate your home's design, make your house appear more modern, improve your door's longevity, or upgrade your home's security.
When choosing the best front door, you'll have to think about door size, materials, and styles. Do you want a traditional-style front door? Are you looking for a more elegant or fancy front door? Are you hoping to update your home exterior's appearance to a more modern style? Here, we'll break down the main types of front doors to give you entry-door ideas and inspiration.

Entry Door Ideas: Common Types of Front Doors
One crucial step in choosing the best front door for your home is deciding what style or mood would best fit your home's exterior: Do you need a traditional-style front door, or do you need a sleeker modern option?

If you have a Colonial-style home, for example, you'll want to look for a more traditional front door. If you have a contemporary home with a sleek silhouette, you'll want a modern front door to match. The basic question here is, Do I want a traditional or modern front door style?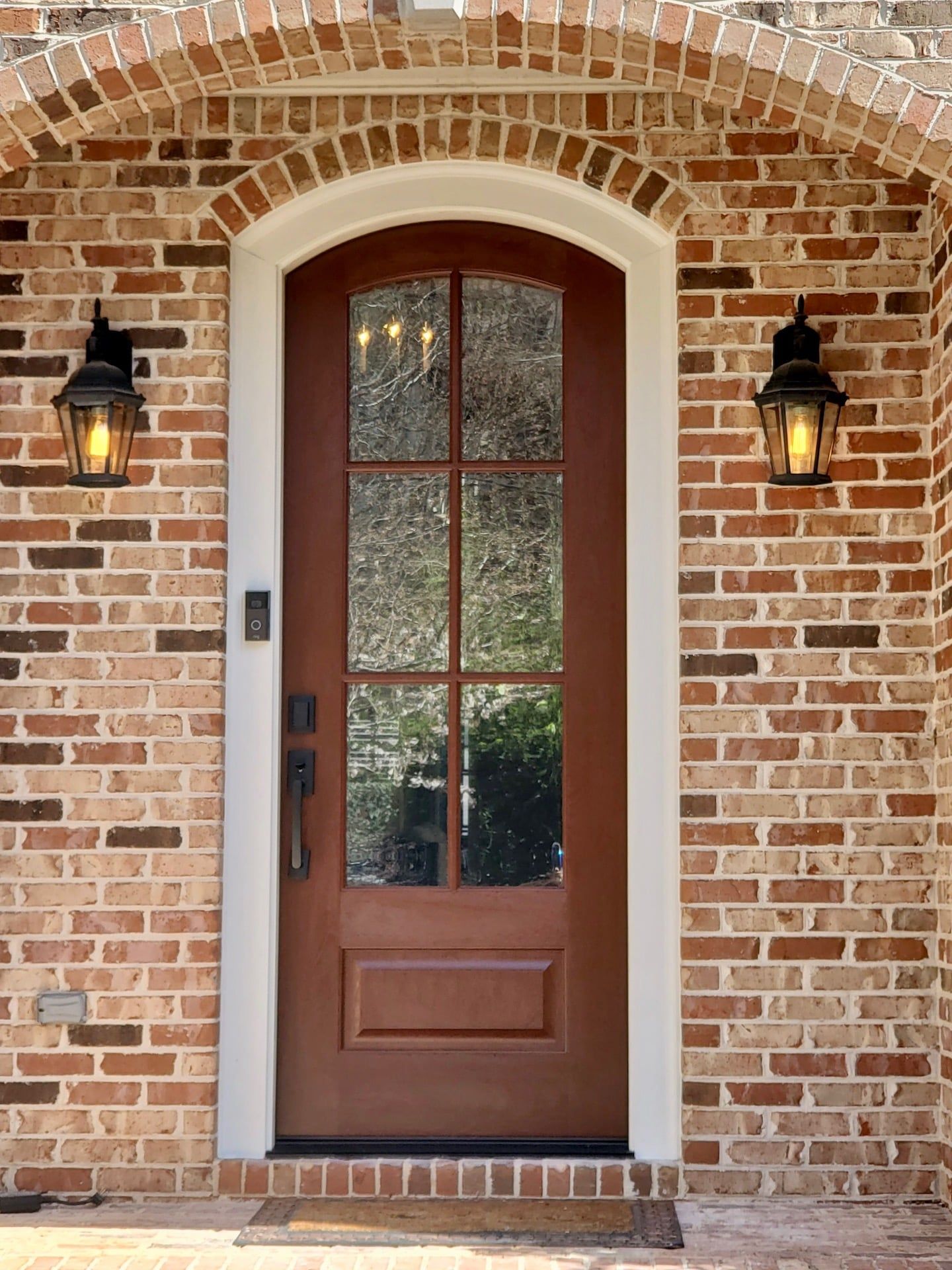 Traditional front door ideas — Traditional front door styles often include clear glass for the windows and simple grille patterns (i.e., basic decorative grids) on those windows. Traditional doors are often designed to be elegant options with European-inspired accents and rich detailing, but they come in a variety of looks: They can be solid and uniform or studded with glass windows; ornate with intricate detailing or minimally decorated
Modern front door ideas — Modern front doors often feature clean lines, large glass panels, and bold colors. They feature minimal detail in order to highlight their sleek, modern silhouettes.
Once you've decided whether a traditional or modern style will work better, you can start thinking through the details around whether you want windows or a solid design, what entry door dimensions you need, whether you envision a stain or paint on the door, and what door material you should look for.


Questions to Ask Yourself When Selecting an Entry Door
Need more guidance in choosing the best front door? Ask yourself these questions:
How much glass should your door contain?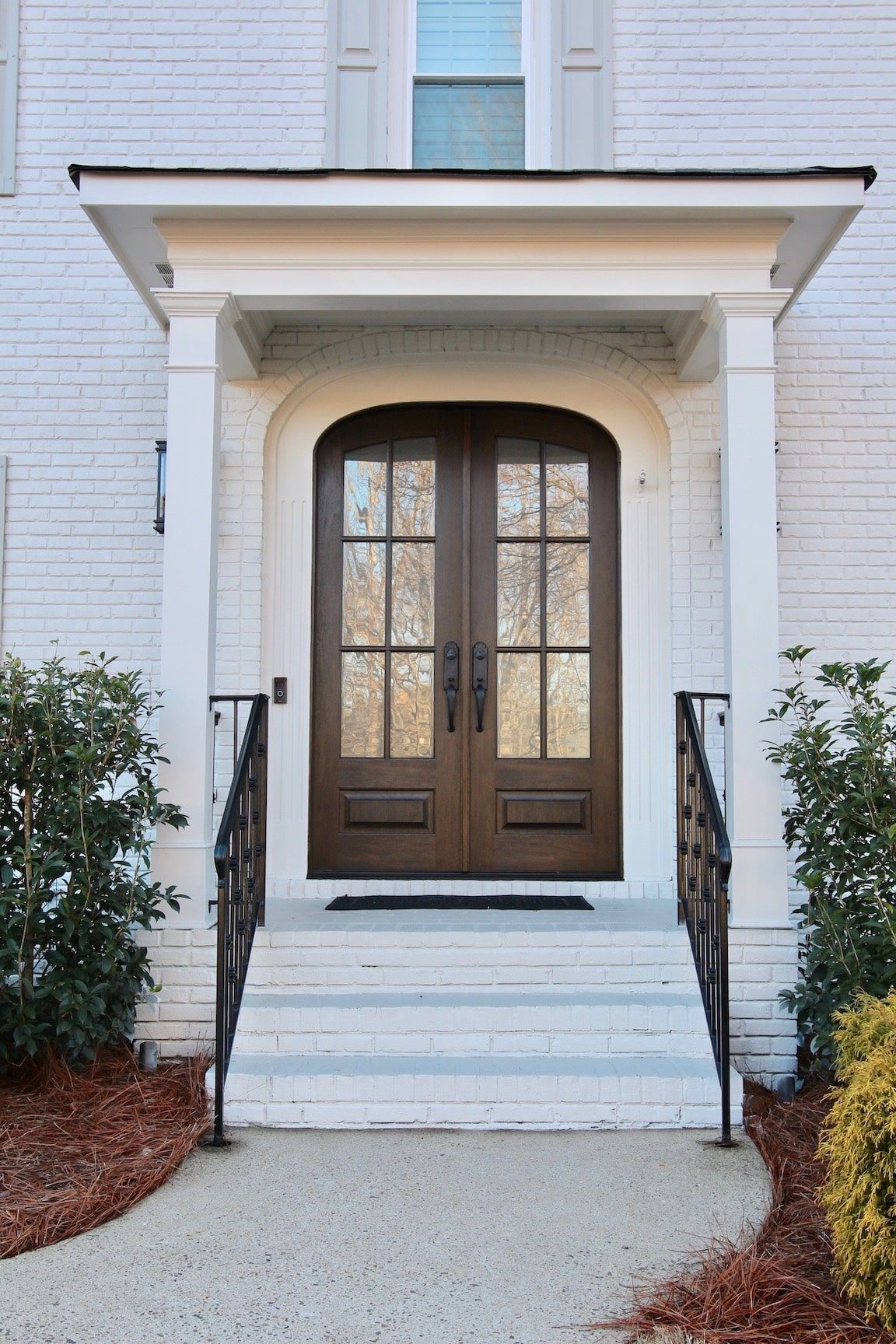 One important question to answer when selecting an entry-door style is, How much glass do you want? A door with a higher proportion of glass will let in more light but offers less privacy. A solid door without any glass can offer greater privacy and security. When deciding what amount of glass is right for you, consider where your home is situated: Are you in a high-traffic area with lots of pedestrians passing by? Is your home set close to the road?
What door configuration do you need?
Your home is unique, and your entry door opening might be, too. You might have a single door, a single door with "sidelite" windows on either side of the door, a double door, an arch-top door, an oversized front door, or some other configuration. If you don't want to make any structural modifications to your home, you'll encounter some limitations to what door you can choose, but you can also modify your configuration if you have a design in mind to enhance your home's appearance.
Do you want to paint or stain the door?
You'll also want to think about whether you want to stain or paint the door. At North Georgia Replacement Windows, we offer painting and staining services on all of our doors, and we're happy to bring your vision to life.

Which door material is best?
The main entry door materials we offer are fiberglass, wrought iron, and steel. You might have been thinking more in terms of fiberglass versus a wood door. If so, you need to know that our fiberglass doors offer the appearance of real wood doors but without the maintenance (and potential problems, such as rot) of a wood door.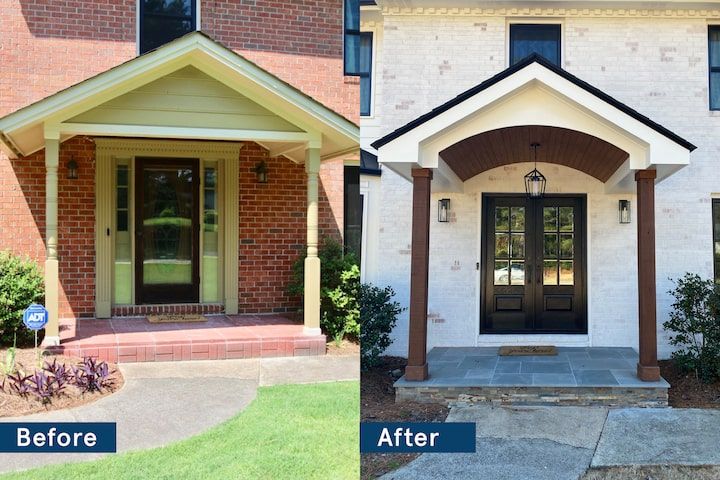 You might also be interested in our wrought iron door options, which are strong and offer many customization options. Ultimately, the look and style you desire, plus the size and shape you need, are some factors that may affect the material you choose for your new entry door.
Need help deciding?
If you're thinking, "I'll know the right door when I see it," then we can help you with that, too. Contact us today to request a proposal or to schedule your free in-home or showroom appointment. We can help you select a new front door unit that will enhance your home.