If you're planning to refresh your home with brand-new windows, choosing the perfect color for your replacement windows is one of the most daunting decisions to make during the process!
Whether you'd like to make a bold statement with trendy black windows or add warm, inviting appeal to your home with neutral frames, Infinity from Marvin® fiberglass windows come in several timeless colors you can choose from to beautify your home.
Read our tips for choosing the perfect color for your windows, then see the shades you can select when you upgrade your home with energy-efficient, durable, low-maintenance fiberglass windows with North Georgia Replacement Windows.
General Tips for Choosing the Best Color for Your Exterior Window Frames
Before jumping into the most popular window colors to select from for your home remodeling project, here are some general tips to keep in mind:
Create a design plan— Before you choose a window color, if you'll be making other home improvements, such as siding installation or a roof replacement, be sure to create a cohesive design plan that you're confident will match.
Choose a color palette— If your exterior features warm colors, you need to stick with warm-colored windows, like tan and brown, and if your home includes crisp shades, you need to opt for cooler colors, like grey. Black and white are exceptions to this rule—these colors look great with all tones.
Consider your architecture— Your home's architecture can dramatically impact the color you choose for your windows. Modern homes look best with stark colors, like black, whereas historic architecture may look best with more inviting shades, like brown and bronze.
Popular Shades to Choose from to Accentuate Your New Windows
Regardless of your house's architectural style, you can choose from one of the following window shades to boost your curb appeal and beautify your home's exterior:
White Windows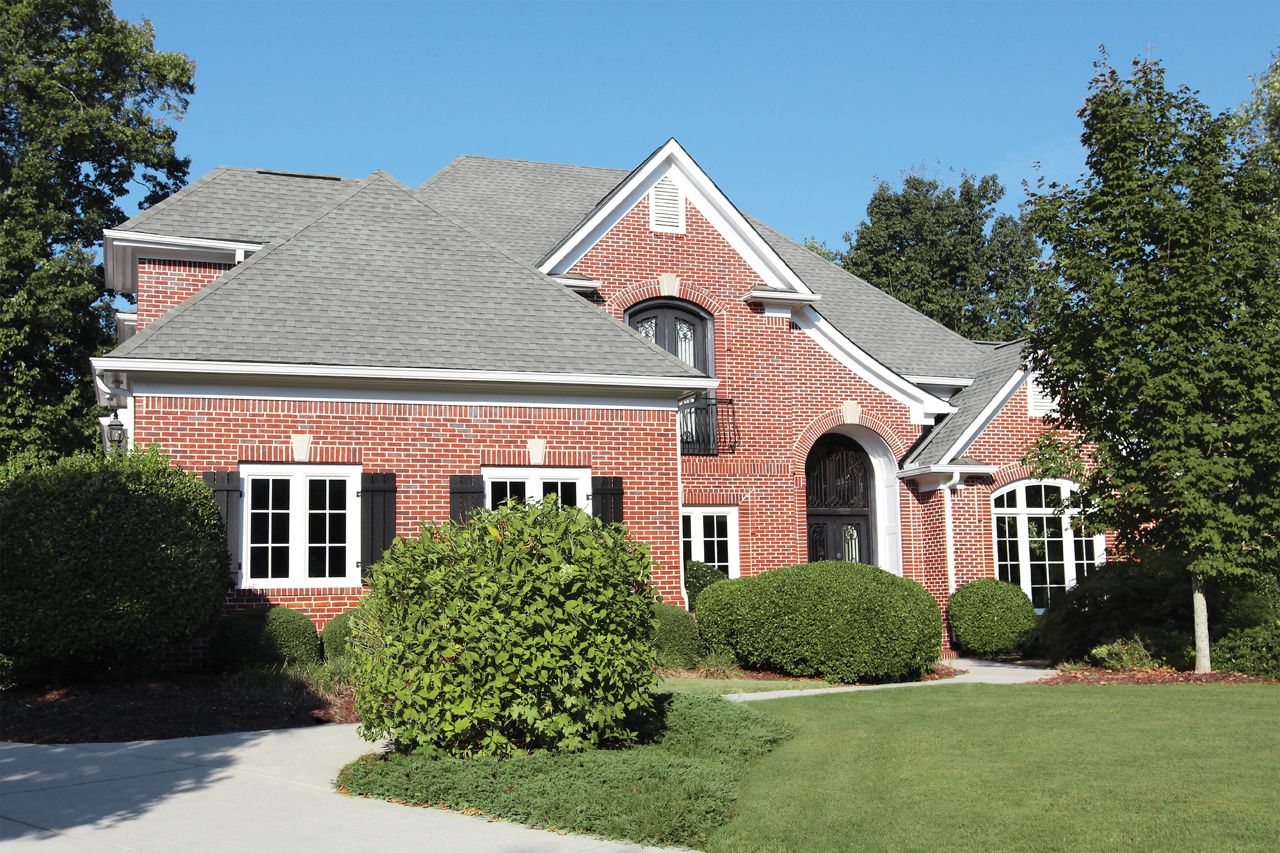 White is a crisp, bright, classic window color that can add timeless curb appeal to your home. Since white matches various color palettes, it's a great default color to choose when you're unsure which shades will look best with your home. However, regardless of its versatility, white tends to complement traditional architectural styles, such as Colonial and Farmhouse homes.
Infinity from Marvin offers fiberglass windows in Stone White— a timeless classic that looks good on most home styles.
Brown Windows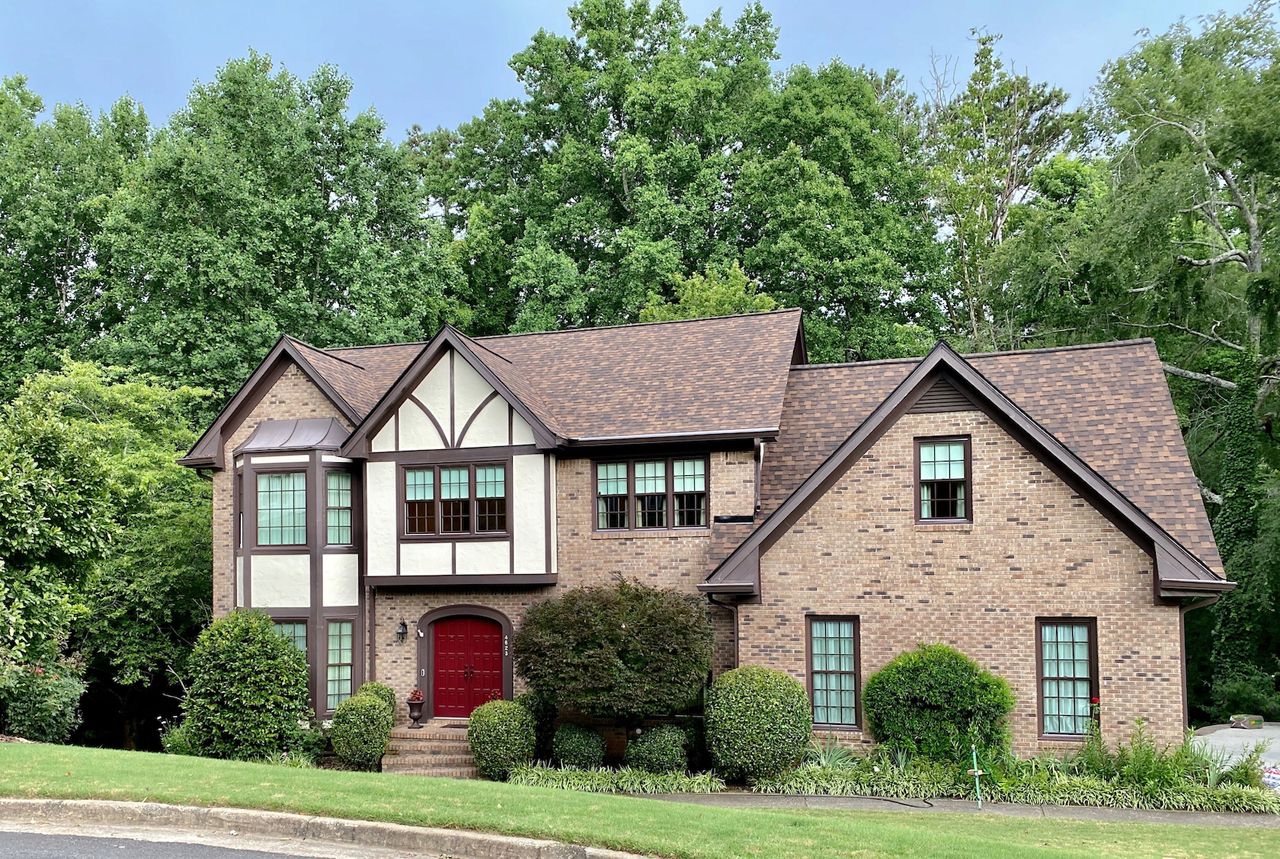 Brown windows are ideal for homes with warm colors, such as Southwestern or Mediterranean-style architecture. Since these homes tend to feature neutral color palettes, shades that would provide a stark contrast, like black or white, simply wouldn't complement these home styles.
Infinity from Marvin fiberglass windows are offered in Bahama Brown—a rich brown color that looks great on homes featuring warm, earthy tones.
Black Windows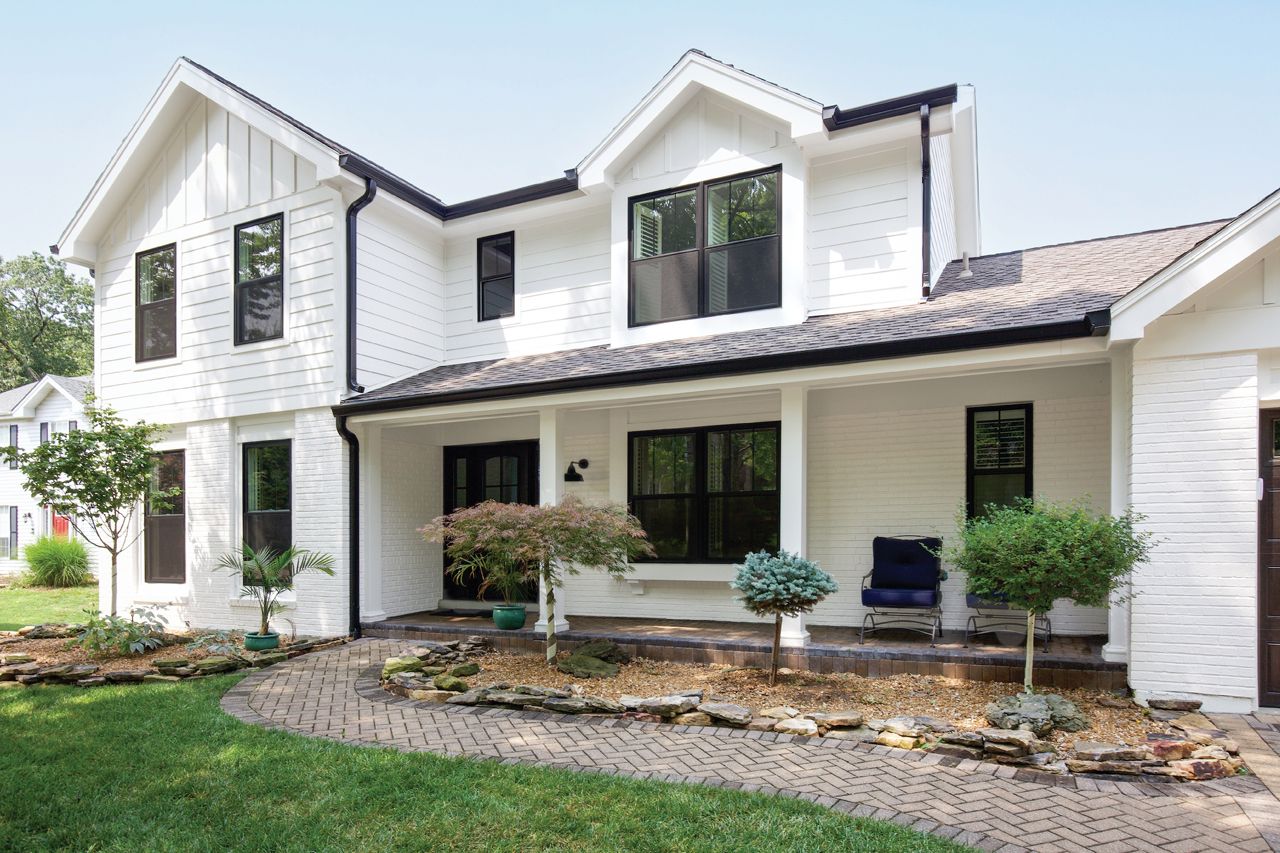 If you're looking for a trendy exterior window frame color to make a statement, look no further than black windows. Black is a striking shade that looks great on Modern Farmhouse or Contemporary homes.Black windows often look best when balanced with plenty of lighter colors, like white or cream siding. The frames should also be thin to avoid looking bulky, heavy, or dated.
Infinity from Marvin offers fiberglass windows in Ebony—a pure black shade that will create eye-catching curb appeal. Plus, since fiberglass is such a strong material, these frames are thinner than vinyl or wood frames, which makes them the perfect match for black windows.
One thing to note is that not all window types are suitable in dark colors like black. Because it absorbs more heat, it is imperative to choose a window material that can withstand the heat without compromising on the windows' performance or aesthetics. Ultrex® fiberglass is a thermoset material, so you can rest easy knowing that dark colors won't affect your new windows.
Bronze Windows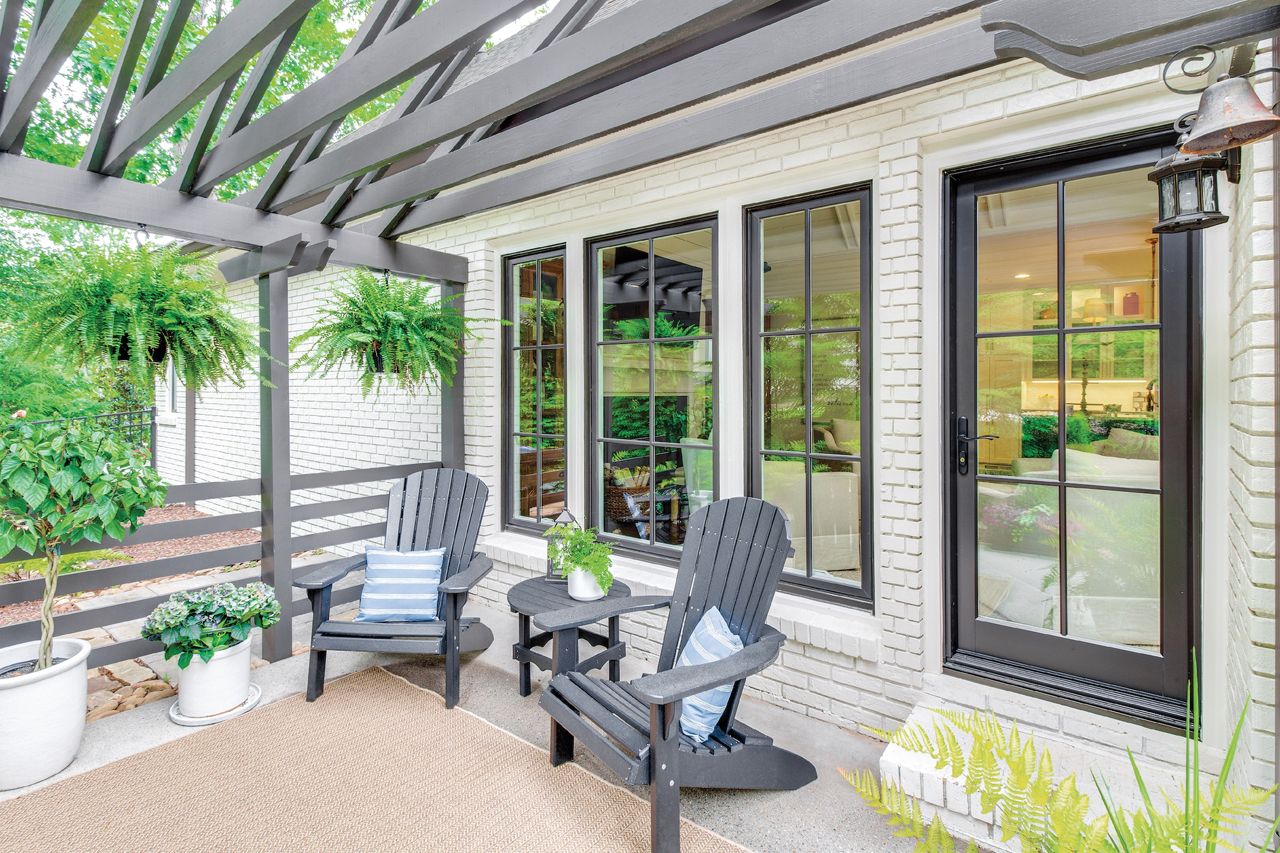 Bronze is a versatile exterior window shade—it's not quite as harsh as black, but it's still a deep enough color to look great with lighter exterior colors, like taupe or white. Bronze windows can certainly add an industrial-style flair to more modern homes, while also used to accentuate European-style architecture's formality and old-world charm.
Infinity from Marvin fiberglass windows are offered in Bronze—a deep shade that can add a refined appearance and timeless appeal to a wide range of home styles.
Neutral Windows
If you're not convinced bold shades like black, white, or bronze are best for your home, you can choose from a wide range of neutral window colors that look great on various home styles.
Green-gray colors, like Infinity from Marvin's Cashmere, can provide a good contrast for homes with a red brick exterior. Creamier off-white colors, like Infinity from Marvin's Sierra, look great on homes that favor earthy tones, like browns, greens, burgundies, and yellows, over stark shades, like white. Gray windows, like Infinity from Marvin's Pebble Gray, complement lighter exterior colors, like white, and can add contemporary flair to almost any home style.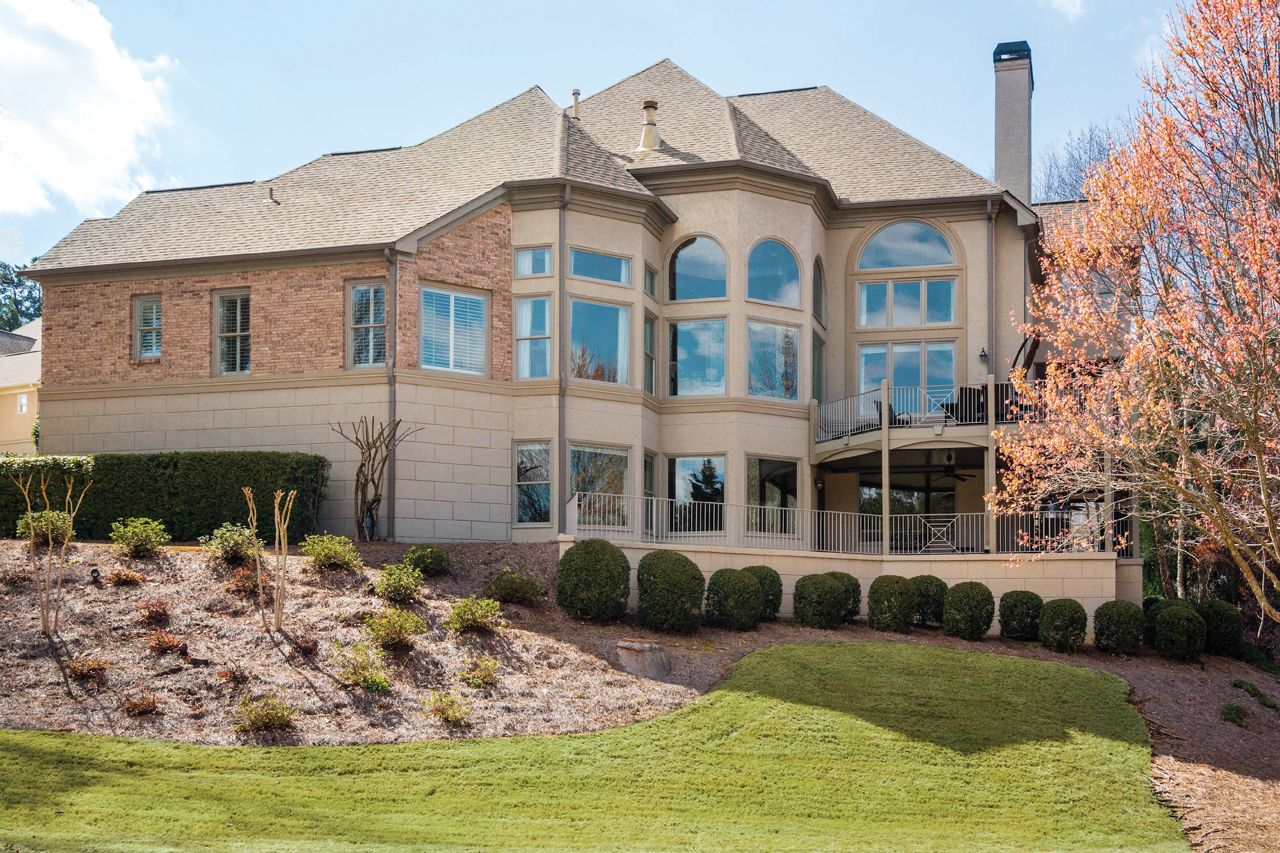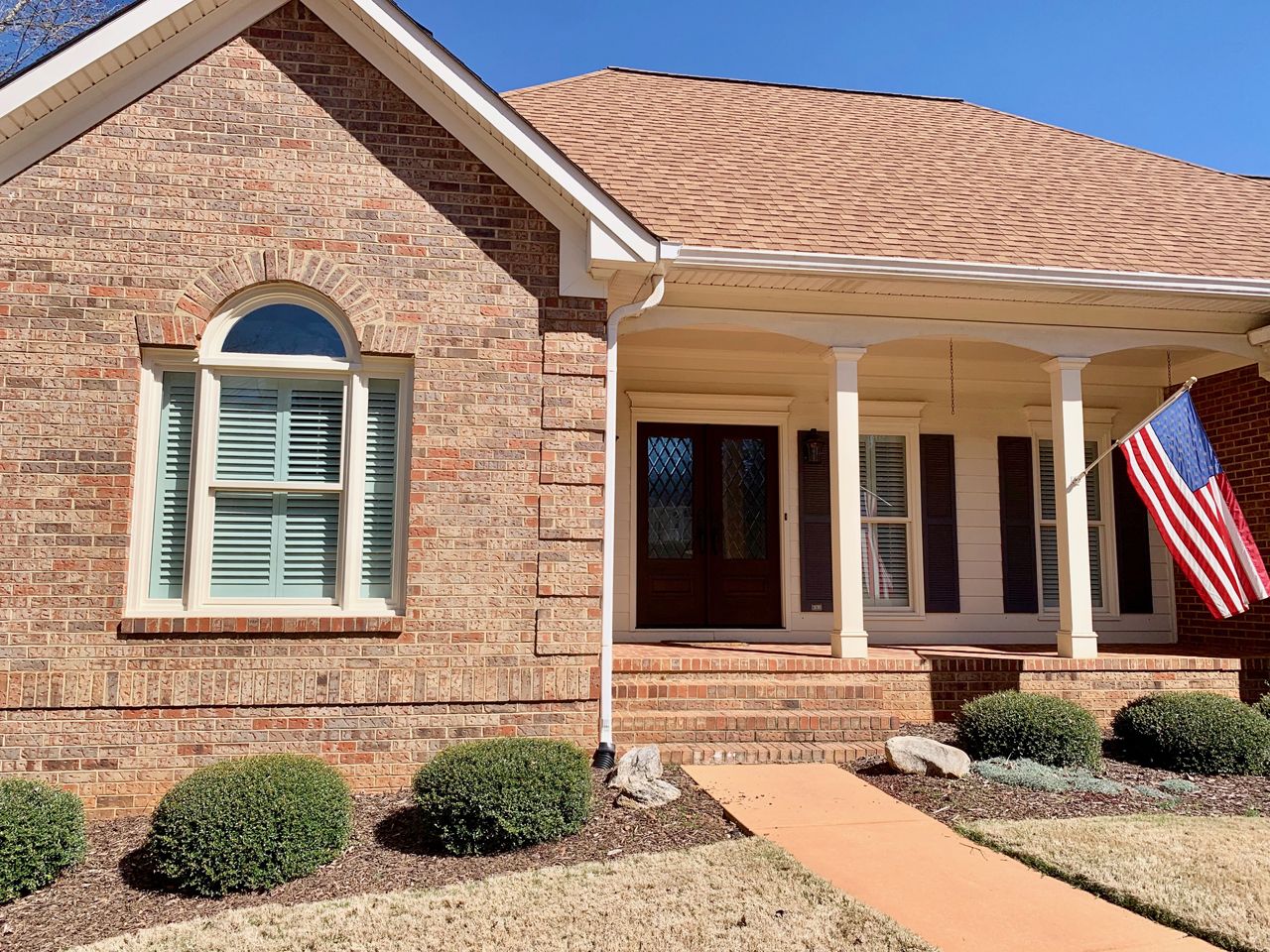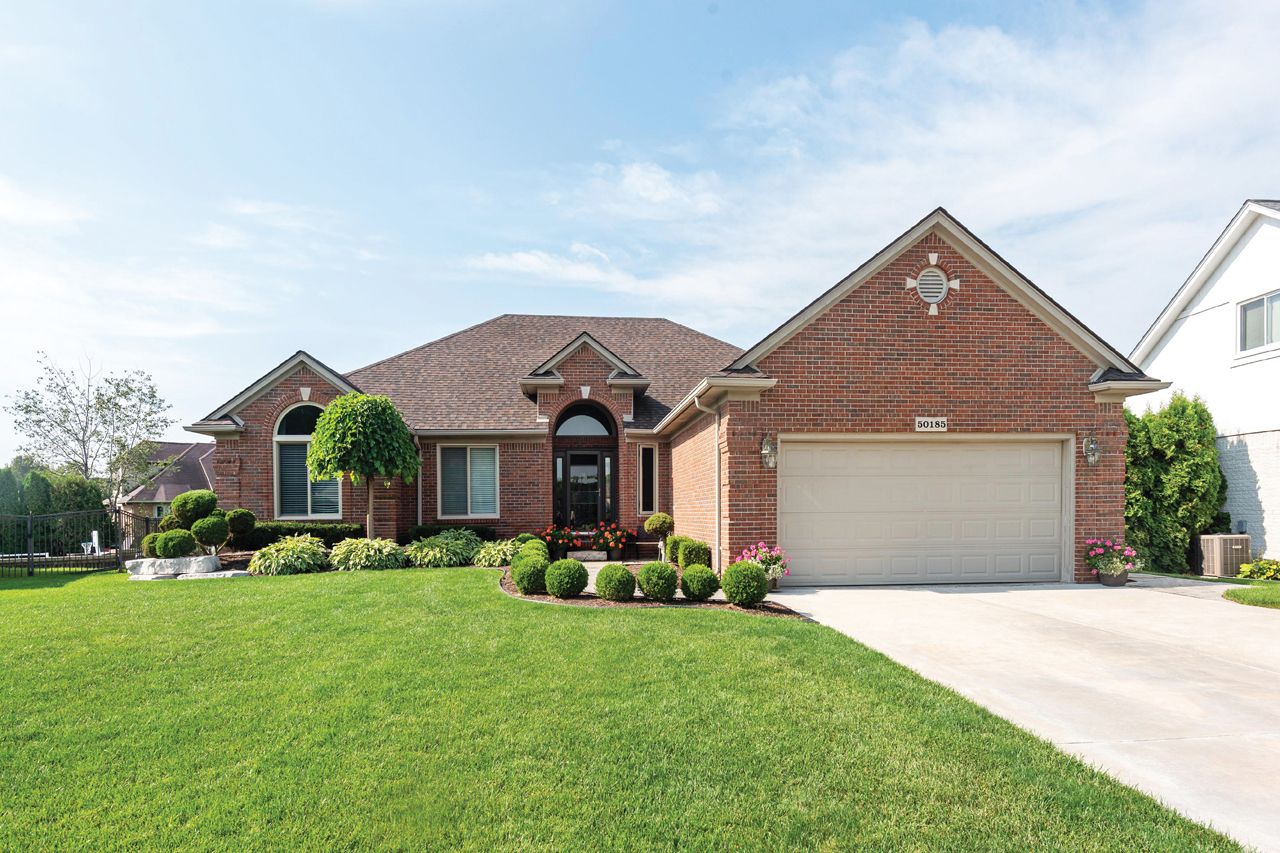 Find the Perfect Shade for Your Windows with North Georgia Replacement Windows
If you're still unsure which window color will look best with your home's architectural style and other features, contact our local team to help.
North Georgia Replacement Windows is the exclusive contractor for Infinity from Marvin fiberglass windows for the entire state of Georgia. This means we're certified to install your windows with excellence, but we're also trained to help you find the best window styles, colors, and features to boost your curb appeal and highlight your home's exterior.
Take a look at our photo gallery and featured projects to see how we've helped Georgia homeowners choose window shades that are "just right" for their homes.