As you've probably seen, a popular trend among new and old homes alike is black exterior windows. The dark window frames really pop against the lighter house color. This Buford, Georgia home is a perfect example of this fad.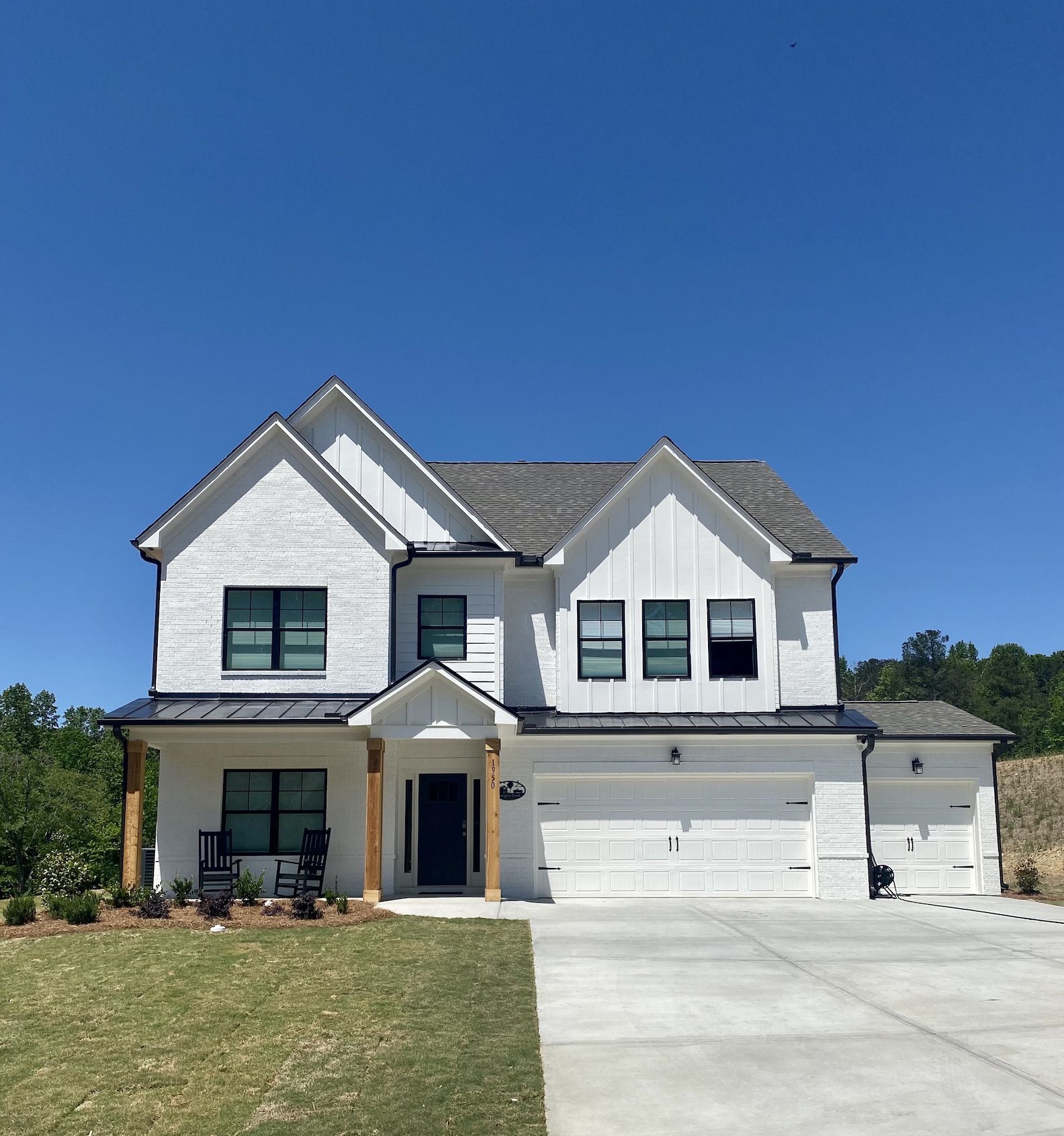 However, before you decide you want this look, it's important to note that window frame material does matter. Not all exterior windows do well in dark colors.

Specifically speaking - vinyl windows are not a good choice if you want a dark window because they can warp.
Take the same house above as example. This is a new construction home. The builder had dark colored vinyl windows installed. At the time of these photos, the windows had only been in the home for 5 months and yet, the damage was already taking place. Even the windows covered by the porch were affected!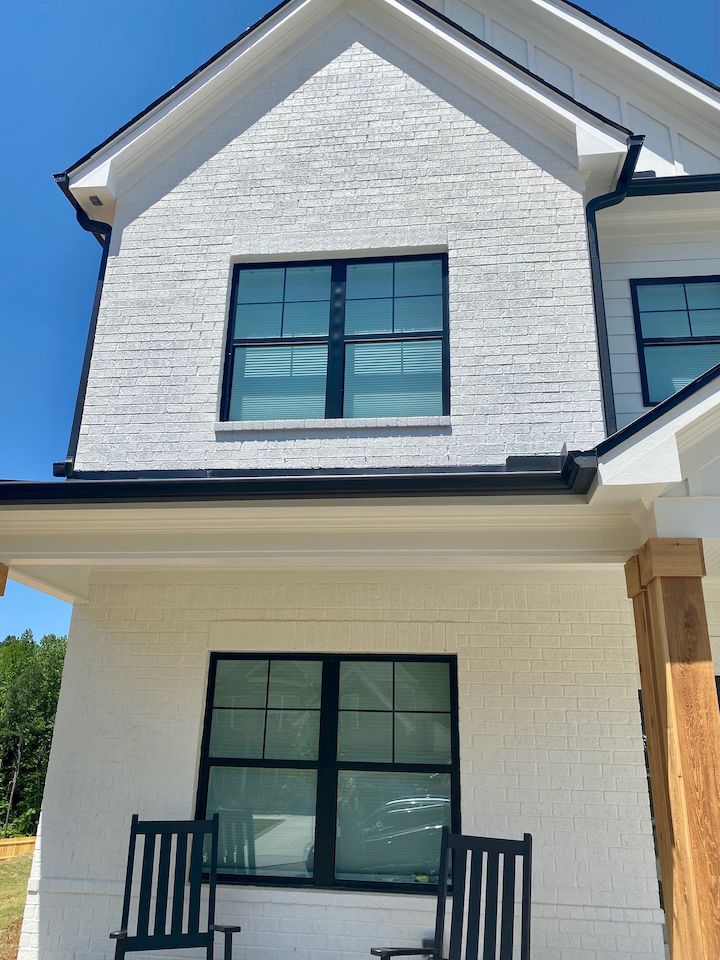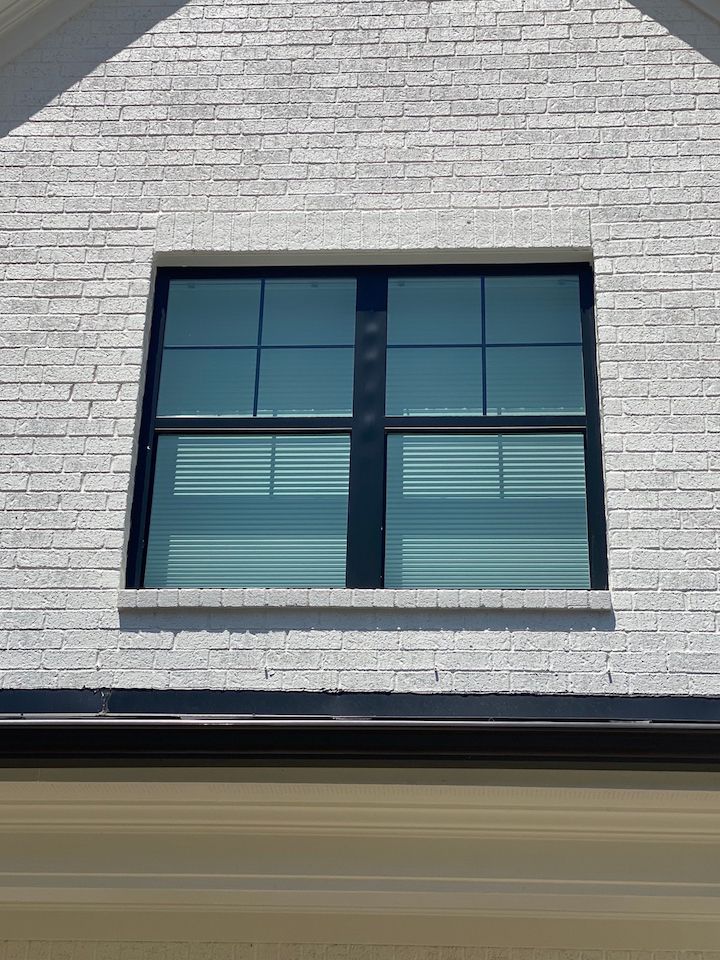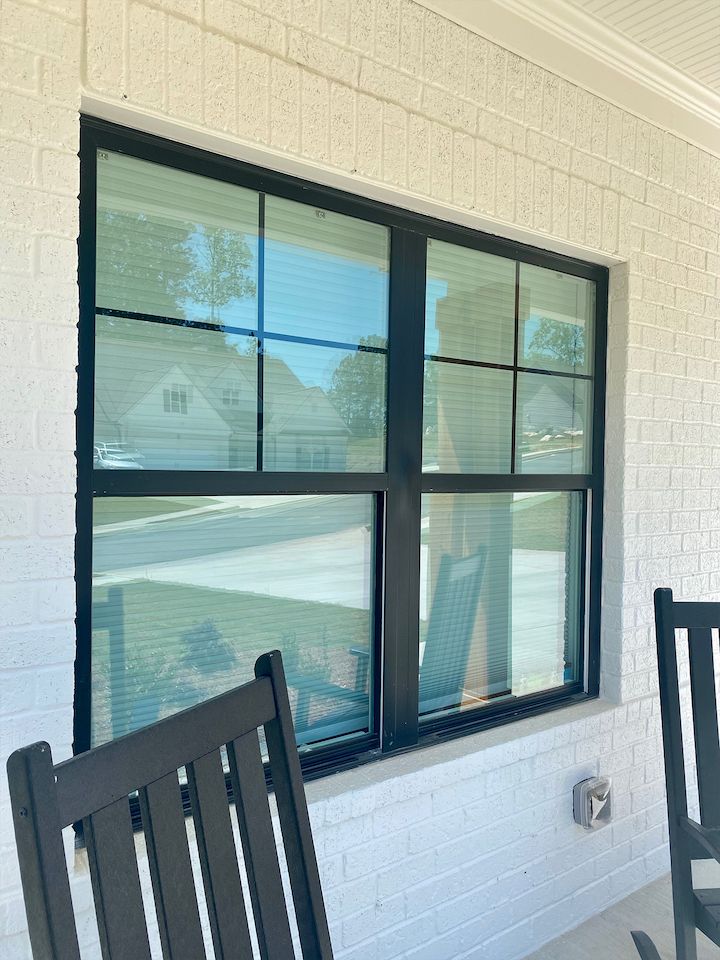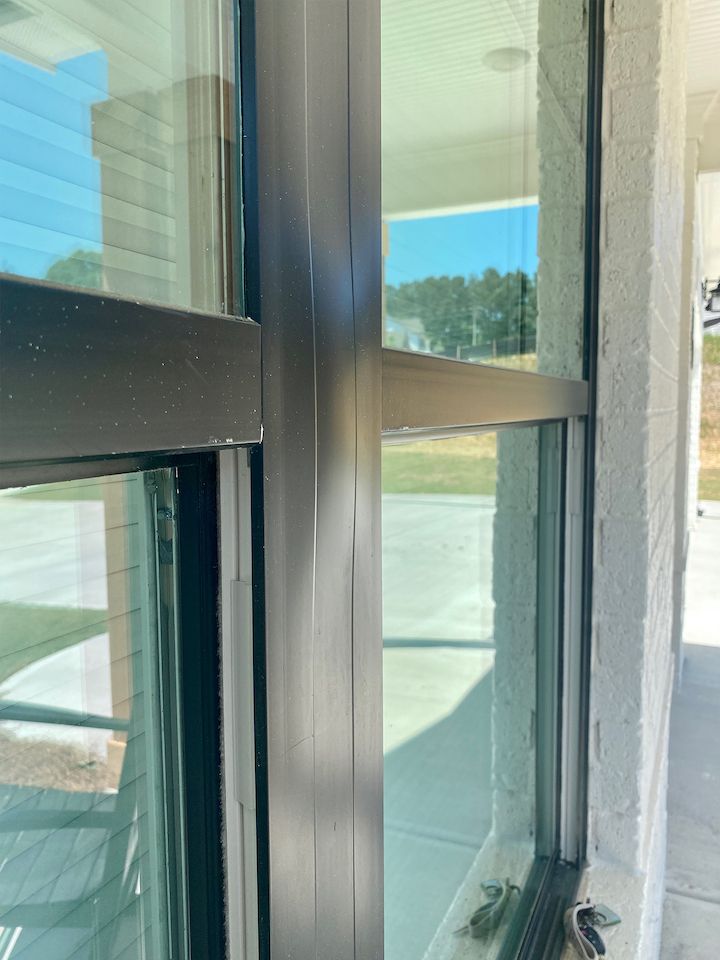 Why Vinyl Warps
Vinyl - also called plastic - is a thermoplastic material. This simply means that it has a tendency to change shapes when exposed to extreme temperatures. How does this affect your windows? If it's really hot, your exterior windows can soften and change shapes. Unfortunately, this can affect more than just the aesthetics, but also your window's performance.
One may say, 'I'm not planning to have dark windows, so vinyl will still be a good option for me!'
The Frame Color Does Not Matter When It Comes To Vinyl Warping
Unfortunately, this same warping issue occurs on vinyl windows with light frames as well.

Case in point - this photo was taken of this new home that only had their windows installed for 11 months. Notice the same distortion from the first home.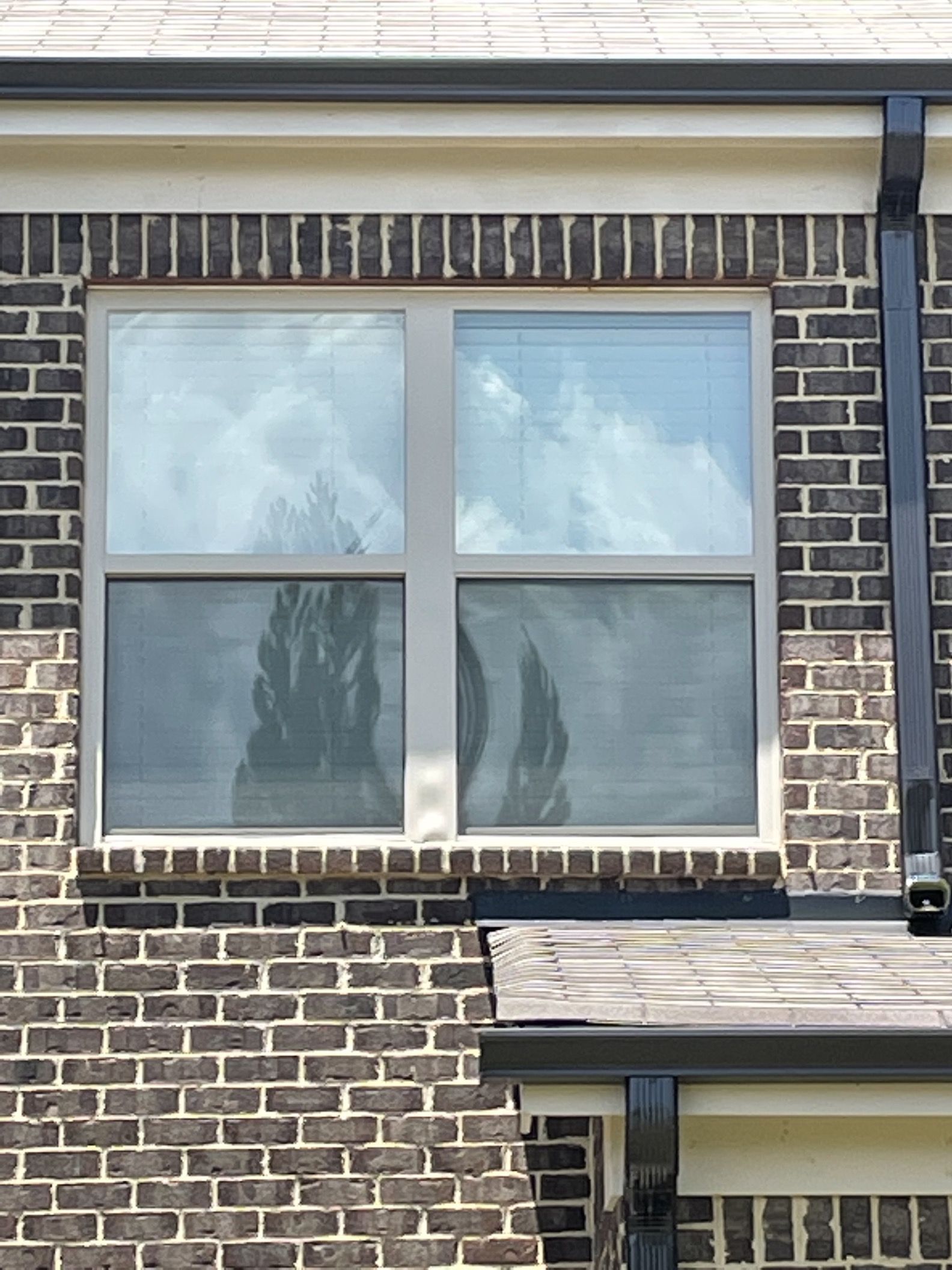 As mentioned earlier, this warping creates more problems than just having to view unsightly windows. Because the frames are distorted, your window can have issues with opening and closing, as well as problems with air infiltration, lack of efficiency, and more.

"They've warped so bad that it only locks on the left. The right lock is too warped. It won't latch, which causes it to whistle at night." ~Canton, GA Resident
There are other reasons to reconsider vinyl replacement windows besides warping, including strength, aesthetics, and more. So, whether you are 'Team Dark Windows' or 'Team Light Windows', it's important to make sure you're investing in the right window material so you don't have to do this project more than once.
At Infinity from Marvin by North Georgia Replacement Windows, we used to carry over 26 different window models, including vinyl. After seeing the problems with other window materials, we decided to get rid of everything else and just provide Infinity from Marvin Ultrex® fiberglass windows, allowing you to do the project right, the first time.
Contact us today to learn more about house window replacement in Atlanta and to start your window project today!