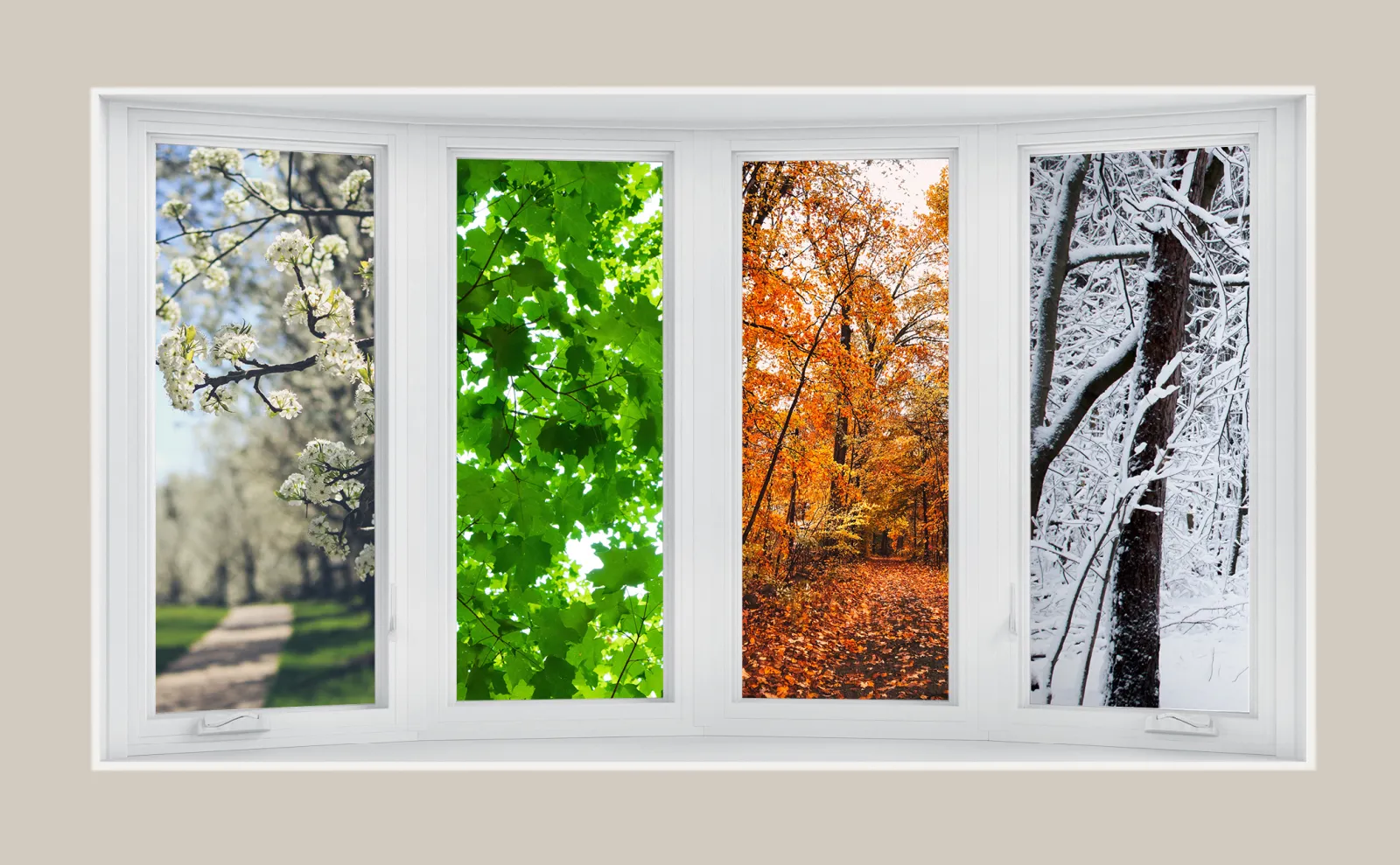 So now you may be asking yourself:
When should I replace my windows?
And that is an excellent question! The answer is that we're able to replace windows year-round for a few reasons.
1. Our installers are trained to install in any season
All of our installers have been AAMA certified and have been trained to install in all seasons. In addition to their skilled craftsmanship, they take other factors into consideration.
Your windows are replaced quickly
While we may be working in multiple areas of your home at one time, we don't leave your home open for a long period of time. We take out your old window and then replace it with your new window. So whatever the temperature may be outside, you can rest assured that your home is being protected.
Weather conditions
Though we don't work when it's pouring rain or snowing, colder temperatures here in Georgia are not necessarily a concern for us. However, we want you to be comfortable, so we are flexible when scheduling your installation to meet your needs and preferences.
Where we start matters
This is a big project for you and we want it to be as smooth as possible. Our installers will have a game plan on the day of your installation, so they minimize the exposure you and your family have to colder or warmer weather. If there is a particular room or location that you would like us to start in first, we can be flexible if needed.
2. Our Infinity Replacement Windows
Infinity from Marvin replacement windows are built with raw materials designed to minimize expansion and contraction as the seasons change. Infinity windows expand and contract 8x less than vinyl windows which means you won't get the gaps that form and cause air and water leaks.
If they are installed during the cooler and colder months, they will immediately begin to keep that colder air out and heat in. Likewise, during the warmer and hotter months, so once they are installed, they will immediately begin to keep the heat out and A/C in.
3. Seasonal Advantages
Spring

- you can take advantage of your tax return (or, this year, your stimulus check) and apply that towards your project!

Summer - get your project started before the busy fall holidays and help you save on monthly energy bills (keep your A/C in and the heat out)
Fall - no pollen or allergies
Winter - usually a slower time for home improvement projects, which means you may experience less of a wait to have your windows installed; also another time where you will see help on your monthly energy bills (keep your heat in and the cold out)
Whatever season you decide to replace your windows in, we are ready to help simplify your window shopping experience. Contact us today to get started!