Energy-efficient windows are an investment that pays dividends over time. By outfitting your home with eco-friendly windows that minimize heat transfer between indoor and outdoor environments, homeowners can reduce their heating and cooling costs over time, which helps defray the cost of purchasing new windows.
For this reason, many homeowners are eager to seek out the most energy-efficient windows available on the market. If you're interested in upgrading your home's windows to improve energy efficiency—along with other benefits such as reducing UV light exposure and sound transfer into your home—read on for tips on how to shop for windows, compare your options, and find the best solutions for your home.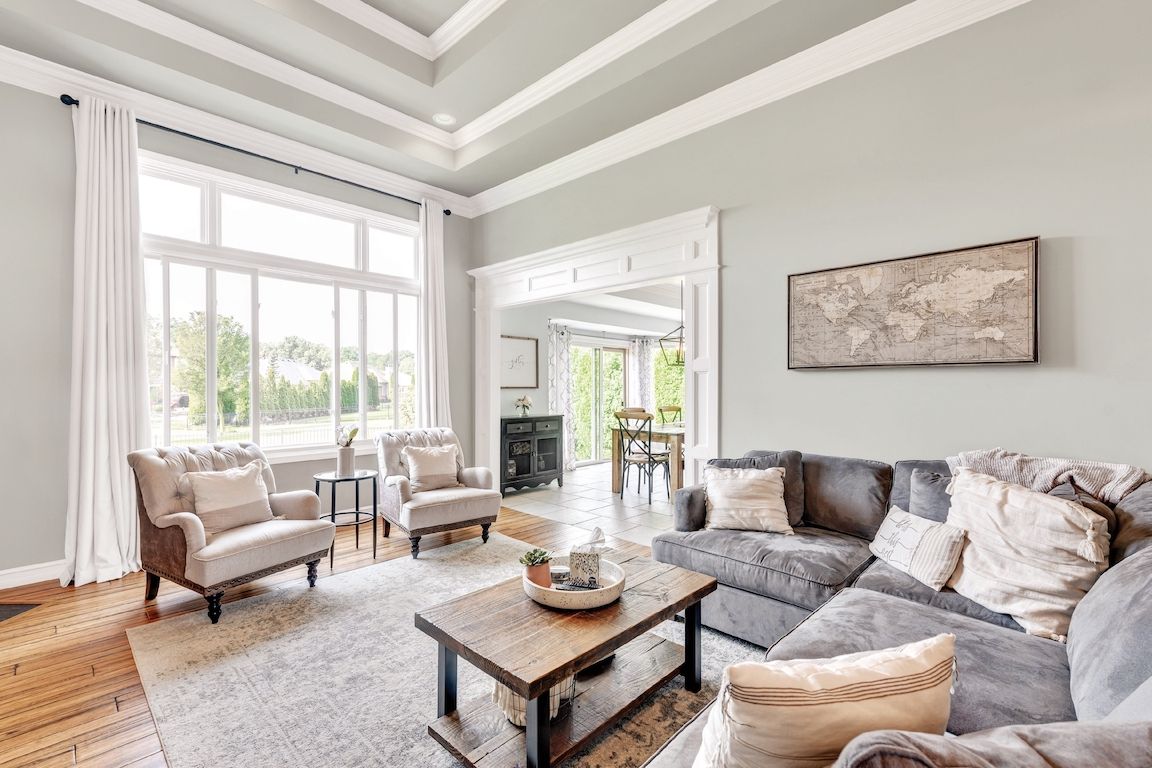 How to Compare High-Performance Windows
Overwhelmed by the task of comparing windows that all look the same? Here are the top criteria to consider when finding and comparing high-efficiency windows:
Window-frame material: Metal-frame windows are poor insulators. In general, vinyl and fiberglass offer the best potential insulation for window frames, while wood is close behind. Keep in mind that some materials like vinyl and wood frames are affected by extreme climates.

Single or double-pane: If you care about saving on heating and cooling, you'll want to invest in double-pane windows. Energy-efficient double-pane windows feature two layers of glass with an insulating layer of argon in between. This extra insulation makes the windows much more effective at reducing heat transfer.

U-factor: This standard metric rates windows according to their rate of heat transfer. A higher number allows more heat to escape; a lower number allows less heat to escape. These ratings typically fall between 0.20 and 1.20.

Low-E coating: These are extremely thin coatings of special low emissivity (Low-E) metallic materials that are applied to glass panes to boost their energy efficiency and block out UV rays. These protective coatings manage the amount of light and heat transmitted through the glass.

Solar Heat Gain Coefficient (SHGC): This number represents how much solar heat is blocked by your windows before it enters your home. SHGC is represented on a scale of 0 to 1, and the lower the number, the better the window is at blocking out solar heat.
What are the Most Energy-Efficient Windows?
In general, the most energy-efficient window option will be a window that features all of the above-mentioned qualities and insulating materials. If you want to maximize your energy efficiency when installing new windows, seek out options that feature double-paned glass, durable frame materials suited to your climate, opt for a Low-E coating when possible, and aim to purchase windows with the lowest U-factors and SHGCs you can afford.
While budget may come into play when it comes to affording the most efficient windows, something to keep in mind is that you can break your project up into phases and replace the windows at a pace that works within your finances. You can also take advantage of various financing plans as well.
As you shop window options, keep in mind that the quality of your installation also affects window performance. A professional window installation is required to make sure the seals around your window don't feature any cracks or poor insulation that will undercut the performance of your new windows.
How Much Do Low-E Windows Cost?
While Low-E windows come at a higher price than comparable windows without a Low-E treatment, the cost of this added layer of insulation typically isn't significant— and, in many cases, the heating and cooling savings created by this added insulation more than pay for the increased cost. Low-E is required by building code in Georgia and most areas.
Since the cost of Low-E windows can vary depending on the type of window you're considering, it's best to compare this cost with a professional window retailer that can help you understand the added cost. As a cheaper option, some homeowners add an aftermarket tint to their windows to improve insulation; however, this can affect window clarity, and many homeowners prefer to pay a little more for a better view. Be aware that some manufacturer warranties could be voided if you apply these aftermarket tints.
Where to Find the Best Windows On the Market
Where you buy your windows can affect not only the product itself, but also the finished product once those windows are installed in your home. For quality window and installation options, it's best to work with a replacement window company that can handle both the retail selling and installation
By purchasing windows and their installation from a single provider, you can assure yourself of a better customer experience by having a single point of contact to hold accountable for your customer satisfaction. Replacement window companies will help you choose the right windows for your home and your budget, walk you through the various energy-efficient options, and dispatch trained installers to make sure your windows are properly installed, insulated, and sealed to maximize their energy efficiency and their life expectancy.
With a major purchase like installing new windows, it's crucial that homeowners get the best value possible from this investment. By doing your homework and seeking out energy-efficient options, you can upgrade your windows and reap the benefits of energy savings for years to come.
To learn more about energy-efficient windows and start your project today, contact us to schedule your free in-home or showroom consultation.