Get Eye-Catching Curb Appeal with Custom-Crafted Iron & Steel Doors
Is your home in need of a resilient, durable entry door that also gives your front entrance an elegant, unique look that raises your home's style to the next level? Wrought iron or steel doors designed by Exclusive Iron Doors are a perfect option.
When it comes to door installations, we serve people over profits at North Georgia Replacement Windows—which has earned us some of the nation's highest customer satisfaction ratings through trusted third-party surveys from GuildQuality.
Rely on us to give you a stellar experience when we install your beautiful new doors.
Get Undeniable Style and Strength from Your Custom Metal Doors
When you're looking for doors that withstand harsh weather and provide security, it's hard to beat a metal door. But you don't have to sacrifice attractiveness to get performance when you opt for a custom design from Exclusive Iron Doors.
Our team loves this brand for its eye-catching beauty, impressive durability, and customizability. And we love having door conversations with homeowners to ensure you're delighted with your home upgrades—so feel free to ask away as you consider your options for your new door installation.
Why You'll Love Exclusive Iron and Steel Doors
Exclusive Iron Doors (yes, they make steel doors too!) are renowned for their handcrafted approach to door-making. Georgia homeowners appreciate their many pluses:
Excellent curb appeal—Available in standard designs and custom styles, these doors can be made to match your dream for your home.

Impressive strength—Crafted with heavy-duty 14-gauge steel, they're super strong—and all their doors can be upgraded to be hurricane-resistant.

Appealing energy efficiency—They're designed with specialty weather-stripping, threshold, and insulating features to prevent drafts and water intrusion.
Elegant Wrought Iron Doors
A well-made wrought iron door is both beautiful and memorable. With Exclusive Iron Doors, you'll get superb wrought iron door designs to choose from—or have a specialty version custom-crafted for your home. Exclusive's wrought iron doors come in single and double door types to fit your style and vision.
Gorgeous Riva Steel Doors
Enjoy a refined industrial look with handcrafted Exclusive Riva steel doors that give your home unmistakable flair. Available in two designs—heavy-duty Riva 2x1 steel, or elegant cold-rolled steel—Riva doors feature double-pane, Low-E glass for appealing energy efficiency, and can be customized with windows above and beside the door frame, specialty window shapes and more.
Enjoy Elegant, Eye-Catching Iron and Steel Doors for Your Georgia Home
To ensure your door installation is of the highest quality from start to finish, we maintain the high levels of certification with the state and with Exclusive Iron Doors. And at North Georgia Replacement Windows we take the time to chat with you and give you the information you need to make your decision—no pressure added.
Be confident in your home with gorgeous iron and steel doors installed with precision by our caring team.
Inspiration Gallery
An iron door with a slim profile is great for a more modern look and feel.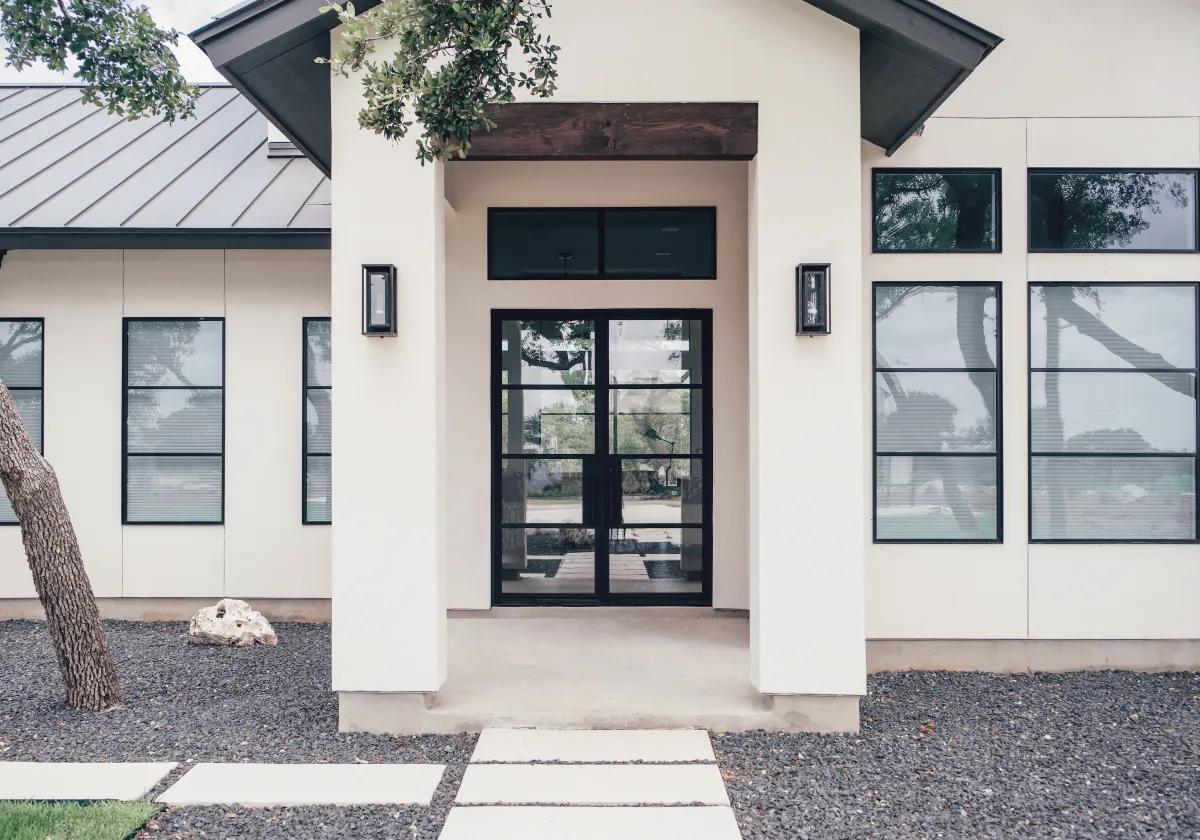 This arched iron door beautifully blends with the architecture of the home.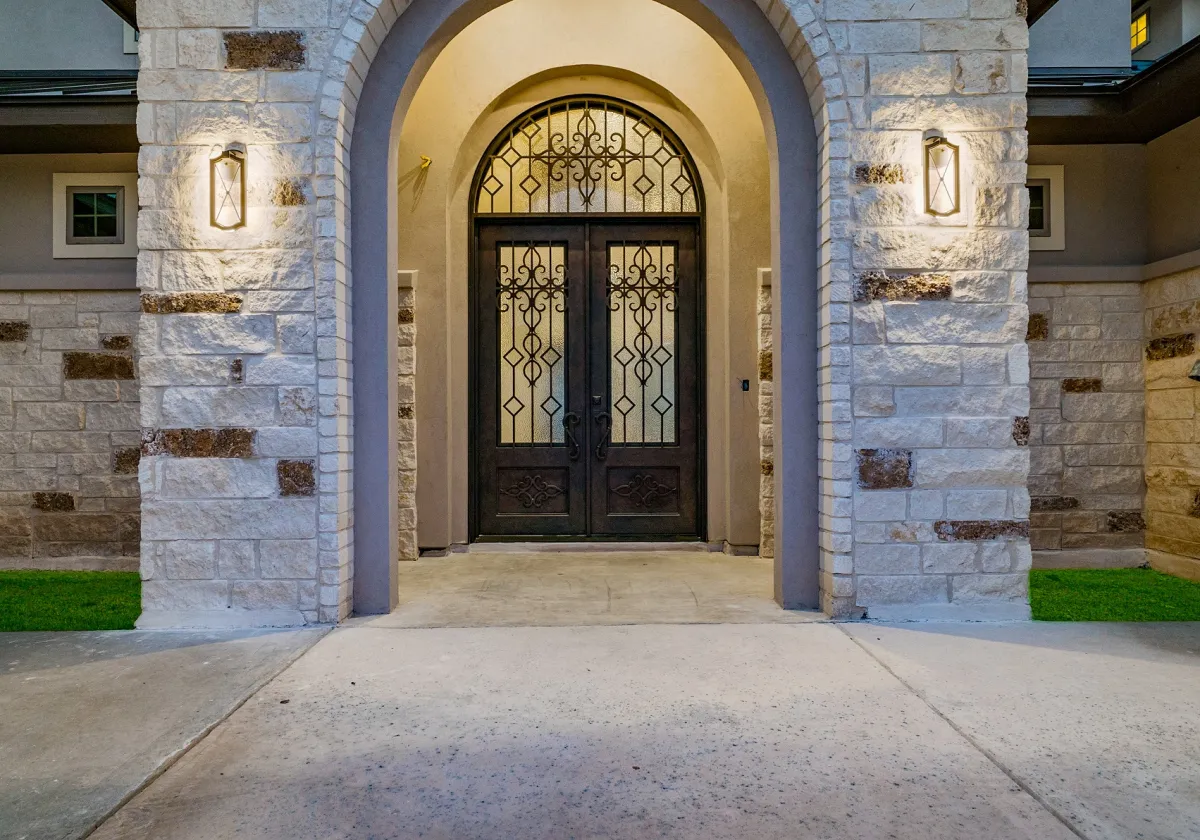 Add a pattern for a more decorative look.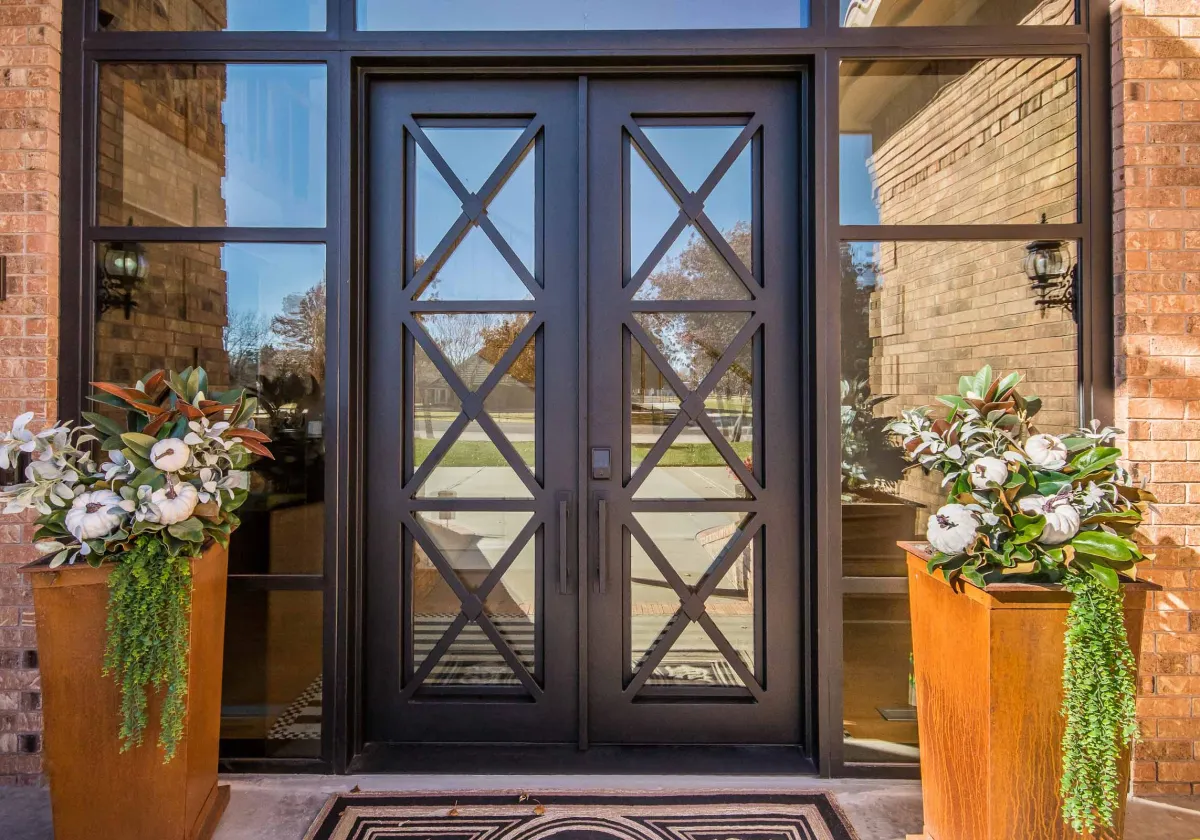 Entertain in style with this four-panel iron door.
Transform a room with a large six-panel iron door.