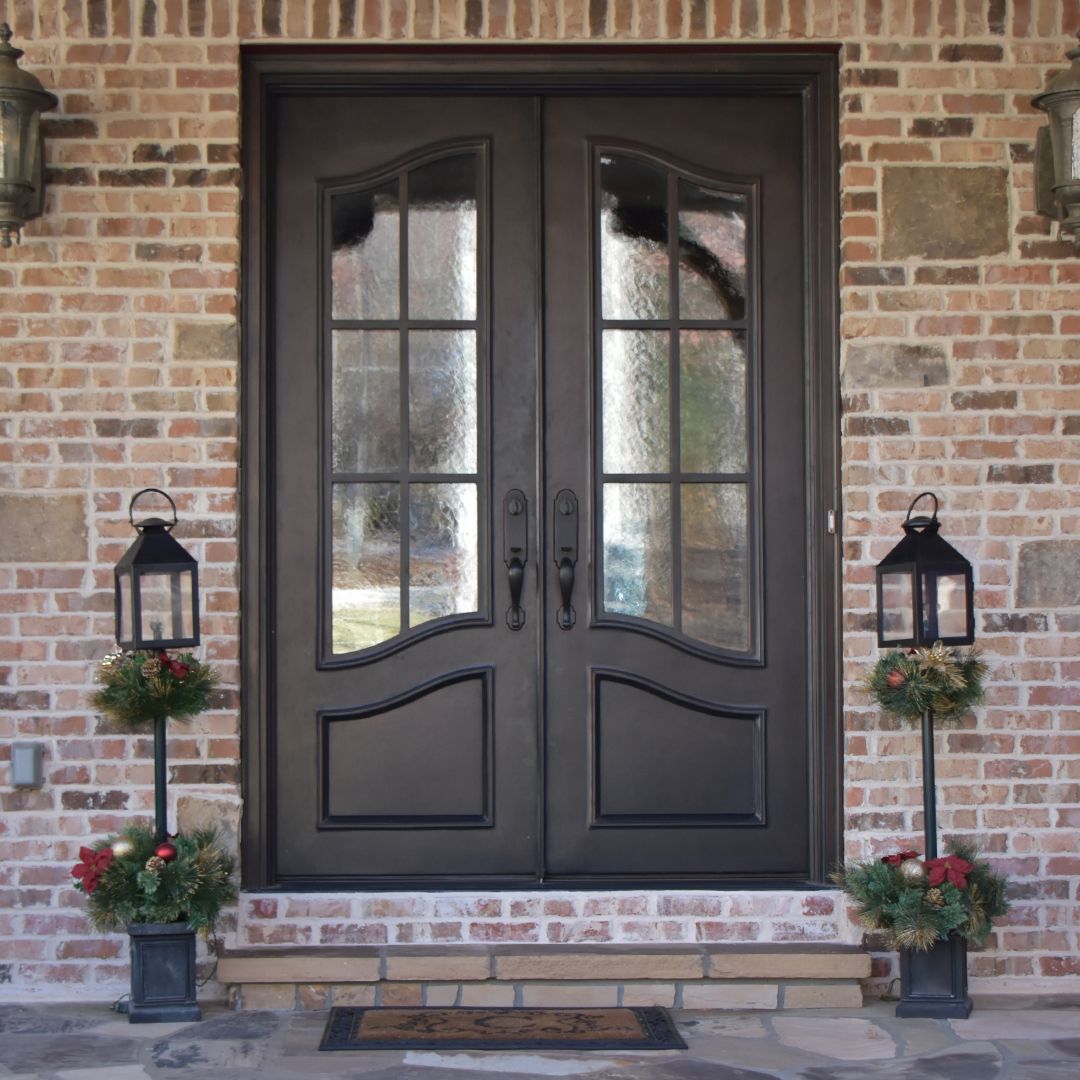 More people are looking at your door than knocking at your door. So why not give them something to look at?
Although when compared to windows, the number of exterior doors in a home is dramatically less, you may be surprised at how simply replacing your home's door(s) can transform the look and even enhance your curb appeal.
And, unless you remodel homes or work in the construction industry, you probably haven't replaced a ton of doors before.
But that's ok.
As with windows, we want to take the stress out of your door shopping experience. So before you start shopping for doors, here are a few helpful tips that may make your decision a little easier.
When should I replace my door?
Perhaps you have seen condensation between your window panes or felt a draft, but maybe you have never thought twice about those same issues on your doors. Like windows, doors can also have seal failure or be drafty, letting in air, moisture, or other unwanted elements. Or, it could be inoperable, which, besides losing its function, also poses as a fire escape hazard.
Even if your door operates properly, sometimes the aesthetics are dated or you want to change the configuration or color. As with fashion trends, we have even seen a shift in front door styles over the years. Maybe you want to take your single door with sidelites and replace that with a set of double doors? Or perhaps you want to increase the height of your front door by removing the transom window above with taller door panels?
What is involved in replacing my front door?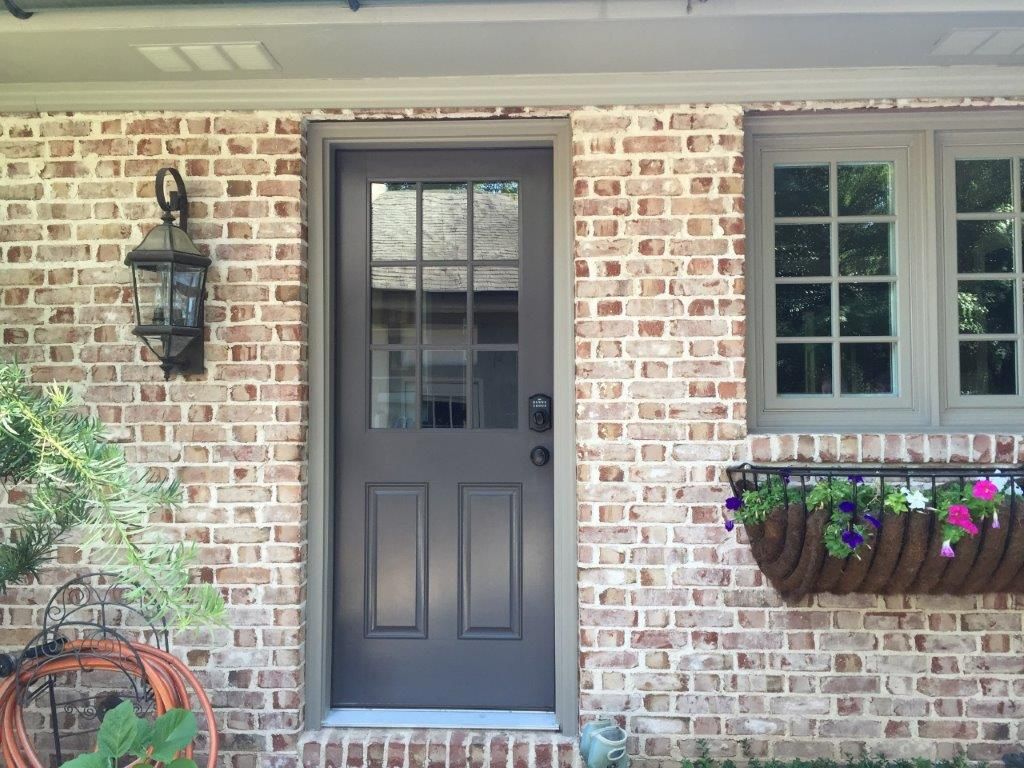 When you choose North Georgia Replacement Windows, we focus on doing the project right - the first time. Part of this includes replacing the entire door unit, including the door frame, interior and exterior trim, and a new threshold. This ensures that the new unit being installed is square and level, eliminating any daylight openings that could have lead to your replacement project to begin with.
We also use premium sealants and spray foam to ensure a weather tight fit. Likewise, a new door sill pan system is installed that draws water away from the door, preventing water infiltration that could damage your flooring or, worse, your structural framing.
What types of doors do you sell?
Not every customer is looking to replace their front door - and that's OK. We specialize in exterior doors, so this includes front doors, sliding doors, and French doors. We also sell and install bi-folding doors, which are a great solution to those wider spaces that you may want to open up to the exterior, such as a basement leading out to the pool, or even a back wall of windows leading to a deck that you want to convert to an indoor/outdoor entertaining space.
In addition to the various types of doors, we also carry different materials from which the doors are made. These include fiberglass, steel, aluminum clad, and iron doors.
No matter the reason you want to replace your home's exterior door(s), or the style you prefer, at North Georgia Replacement Windows, we have a wide variety to choose from. The service is turnkey, including product, installation, and any paint/stain you may want included. We can even provide you with a photo showing what your potential dream door can look like on your home before you make your final decision.
At Infinity from Marvin by North Georgia Replacement Windows, we diligently handle every detail of your project with the highest level of customer service and attention. To learn more about the possibilities and styles of our replacement doors, give us a call today at 770-888-1604, or schedule your free, in-home consultation at www.ngwindows.com.