Selecting the perfect window style for your home can be daunting—especially when there are so many materials, colors, and finishes to choose from!
If you've chosen the timeless look of gridded windows for your home, you're likely debating whether to install windows with external grilles or internal grids.
We've created this helpful list sharing the advantages and disadvantages of internal and external window grids to help make your decision easier. But first—let's take a look at what makes each of these window types unique.
What's the Difference Between Internal and External Window Grids?
Window grids, also called grilles or muntins, divide your window's glass into sections with partitions of wood, vinyl, fiberglass, or other materials. Gridded windows are a popular feature for historic homes, and grid patterns can vary, from classic rectangular to modern cottage, to perfectly match your home's style.
There are two main types of window grids—external and internal window grids.
External window grilles, often called simulated divided lites (SDLs), visually separate the window into smaller sections from the surface of the glass.
Internal window grilles, called grilles-between-the-glass (GBGs), visually separate the window into smaller sections from between the panes.
Different Types of Gridded Windows Offered by Infinity from Marvin
Infinity from Marvin offers two types of gridded windows, each with its own unique features.
Simulated Divided Lites (SDLs)—Simulated-Divided-Lite bars are built with Ultrex® fiberglass and permanently fixed to the outside surfaces of the glass. SDLs are external grilles, but they also have a spacer bar between the panes of glass to offer the traditional look of true divided lites.
Grilles-Between-the-Glass (GBGs)—This window system permanently includes interior grilles between the glass for effortless cleaning and upkeep.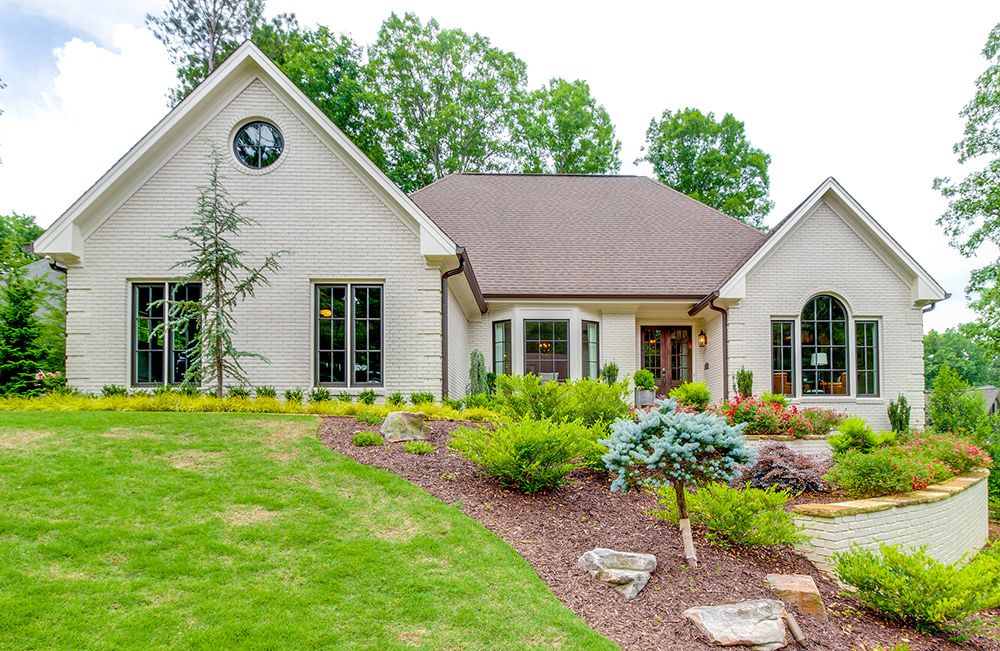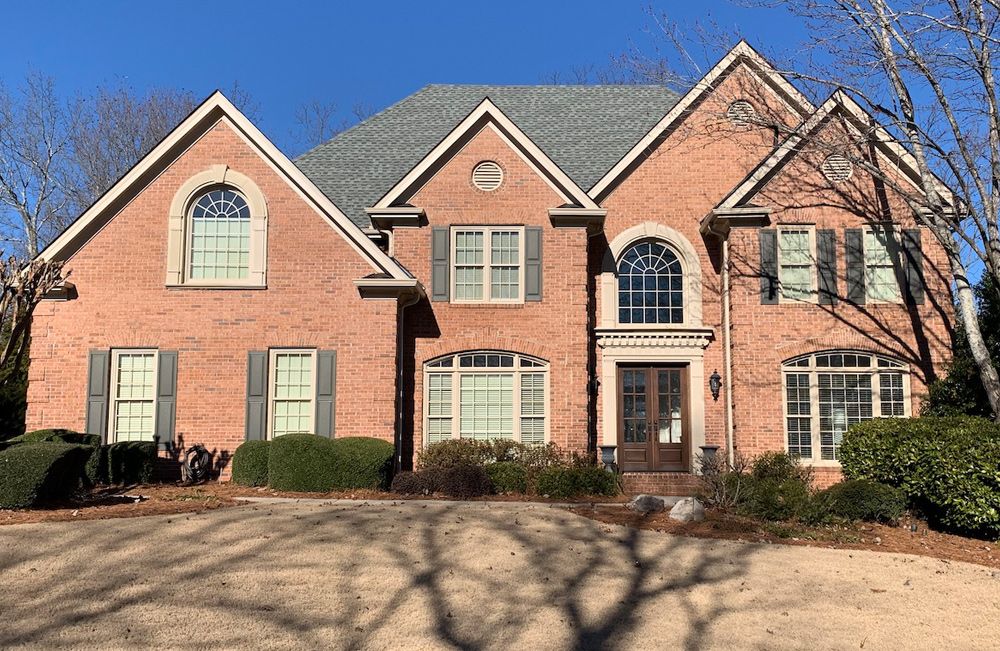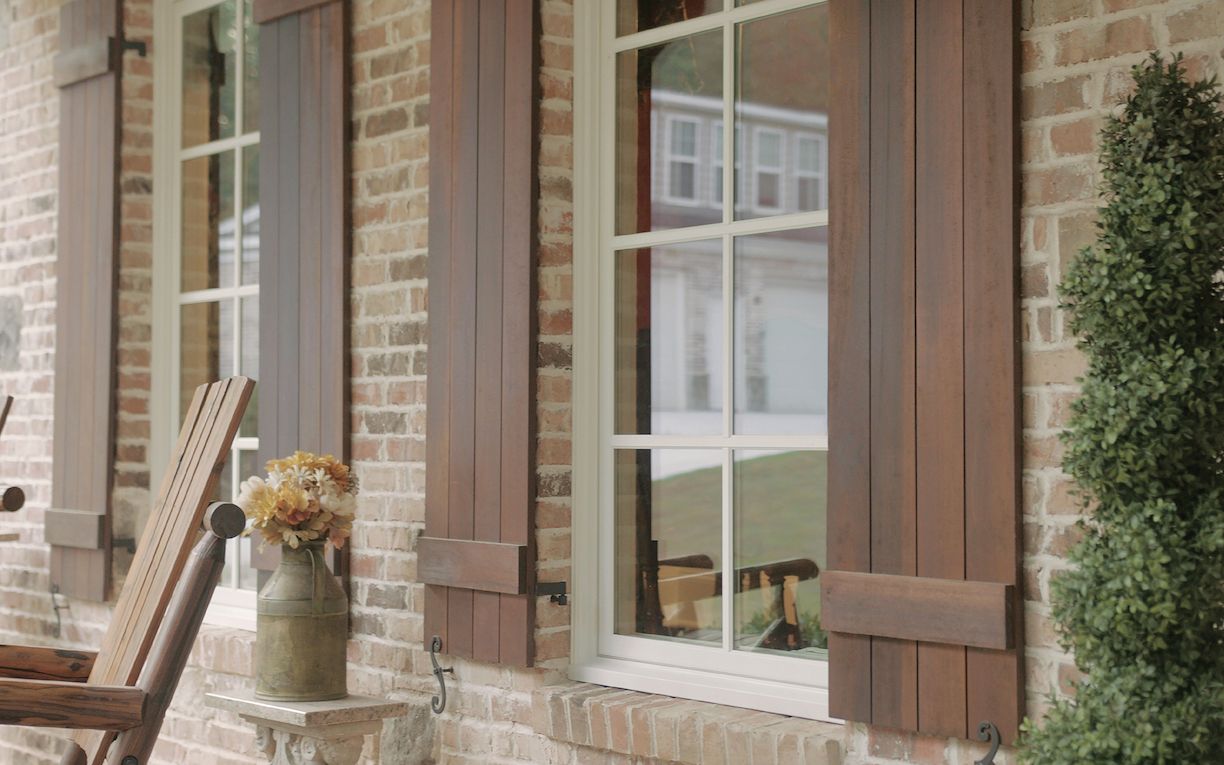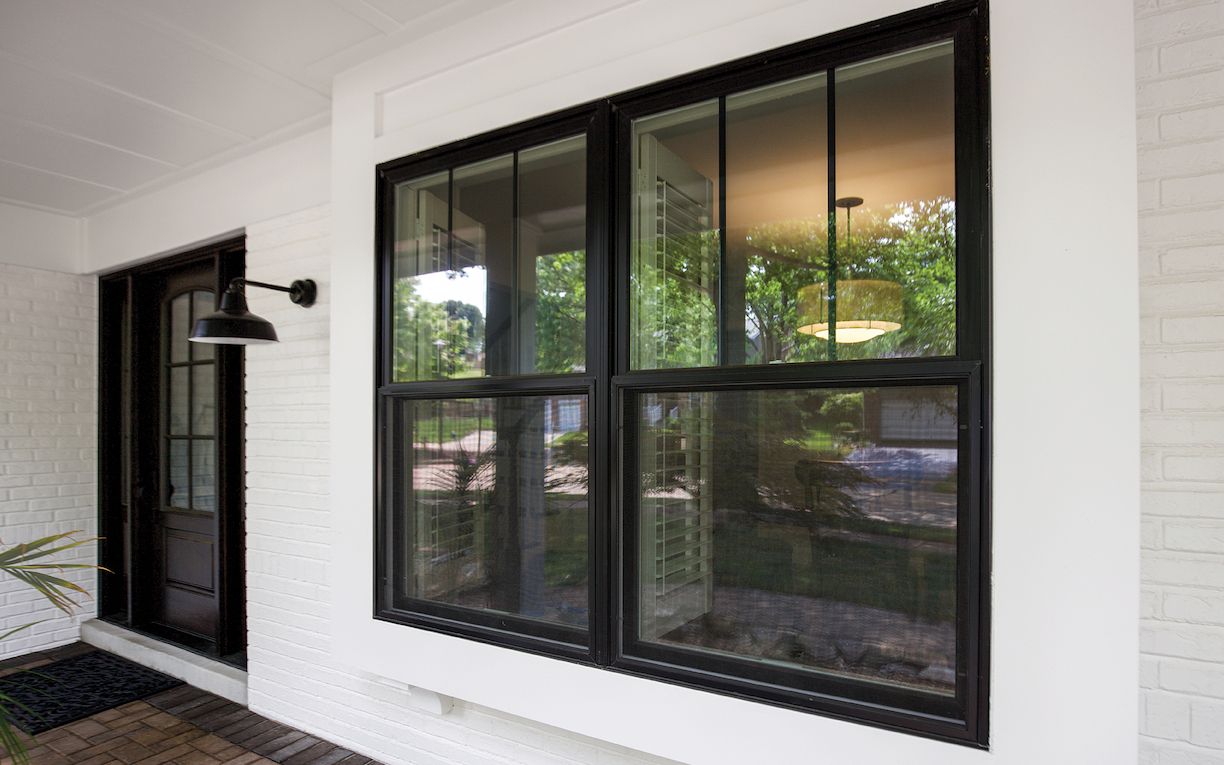 Pros and Cons of External Window Grilles
Consider these advantages and disadvantages of external grilles before your upcoming window installation to make the best decision for your home.
Pro: Attractive Appearance
Homeowners looking to elevate their home's appearance with charm and character will love the traditional look of external window grids. You can choose thin muntin bars for a sleek, contemporary look or thicker muntins for a vintage style with timeless elegance.
Pro: Can Change Colors
Windows with external grilles can be painted - assuming you have a paintable window product like fiberglass. So, should you decide you want to change your window color in the future, you have the flexibility to paint the grids as well since they are on the outside of the glass.
Con: Higher Investment

External grilles are typically more of an investment than internal grids. These windows require the manufacturer spends more time ensuring the grids are in perfect alignment. Plus, the grilles are applied to both sides of your window, requiring double the materials and therefore, double the cost.
Con: Not As Easy To Clean
Perhaps the most notable disadvantage of external window grilles is their time-consuming cleaning requirements. SDLs divide your glass into smaller sections, requiring you to wash and dry each window pane individually.
Pros and Cons of Internal Window Grids
If you have a hunch that internal window grilles may be the best investment for your home, here are some advantages and disadvantages of this window style for you to consider.
Pro: Quick Cleaning
Windows with internal grids are effortless to clean, especially when compared to external window grilles. Since the dividers are situated between the window panes, you can easily clean your entire window's glass surface in one fluid motion. It's like cleaning a window without grilles—while still enjoying the stylish gridded appearance.
Pro: More Affordable
Internal window grids require a less specialized installation technique and fewer materials, making the overall window investment less than external grilles.
Con: Cannot Change Color
With the grids in between the panes of glass, you are stuck with the color you choose. If you decide you want to paint your windows in the future, you are unable to change the grid color - only the window frame itself, assuming you have a paintable product. .
Con: Looks Less Like a Traditional Wood Window
By having the grids in between the panes of glass, you lose some of the traditional look of a true-divided lite wood window, where each piece of glass was an individual pane.
Install Infinity from Marvin Fiberglass Windows by North Georgia Replacement Windows
Whether you prefer external or internal grilles , we can help you enhance your home with beautiful, durable Infinity from Marvin fiberglass windows.
North Georgia Replacement Windows is proud to be the exclusive contractor for Infinity from Marvin windows for the entire state of Georgia. When you work with us to install your fiberglass windows, you can be confident we'll carefully follow the manufacturer's guidelines, so you can enjoy the full benefits of your transferable limited lifetime warranty.
Learn more about the many window options available to you, including grille patterns, frame styles, color palettes, and more, when you work with us for your upcoming replacement project!