If you're considering replacement windows for your home, you may be debating between two sought-after styles — casement and double-hung windows. While double-hung windows have traditionally been the most well-liked style for properties in Georgia — casement windows are beginning to rival them in popularity.
Don't get us wrong — we love both of these window styles, which is why we install both types of windows. However, depending on your unique preferences for style and functionality, you may prefer one window style over the other. In this post, we'll compare the differences and benefits of each window, so you can determine if casement or double-hung windows are right for you.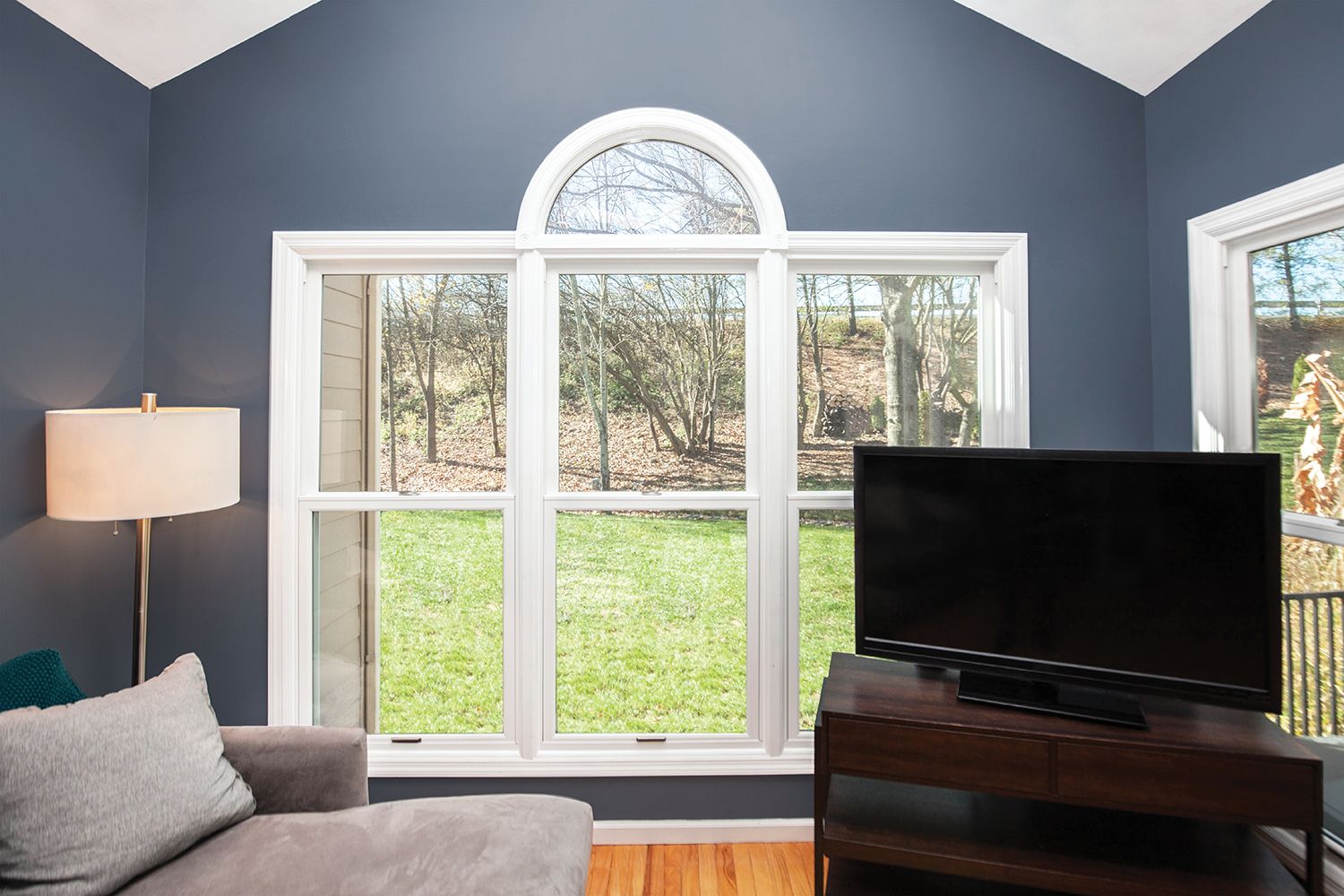 What Is a Double-Hung Window — and How Does It Operate?
Double-hung windows are made up of an upper and lower sash, and both can slide up and down. Most homeowners keep the upper sash in place and move the lower sash like a single-hung window. However, moving the upper sash is helpful for style, ventilation, or cleaning.
Top Benefits of Double-Hung Windows
Easy Maintenance
Double-hung windows have few moving parts, so keeping them in good working shape isn't challenging. In addition, most modern double-hung windows have tilt-in sashes, so it's easy to clean your double-hung windows from the inside — even if you live in a two-story home.
Classic Appearance
Double-hung windows have a timeless, traditional appearance, so they look great on classic home styles like Colonial, Victorian, and Cape Cod. They come in a wide range of materials, colors, and designs — so you can find the perfect match for your home.
Straightforward Operation
As we mentioned earlier, double-hung windows slide open and close quickly, making them easy to use. Plus, you don't have to be mindful of the landscaping right outside your windows since they slide up and down — not out.
Affordable Price
Compared to other window styles, double-hung windows tend to be more affordable. If you're operating on a tight budget or are looking for more "bang for your buck," double-hung windows may be the superior replacement window style for you.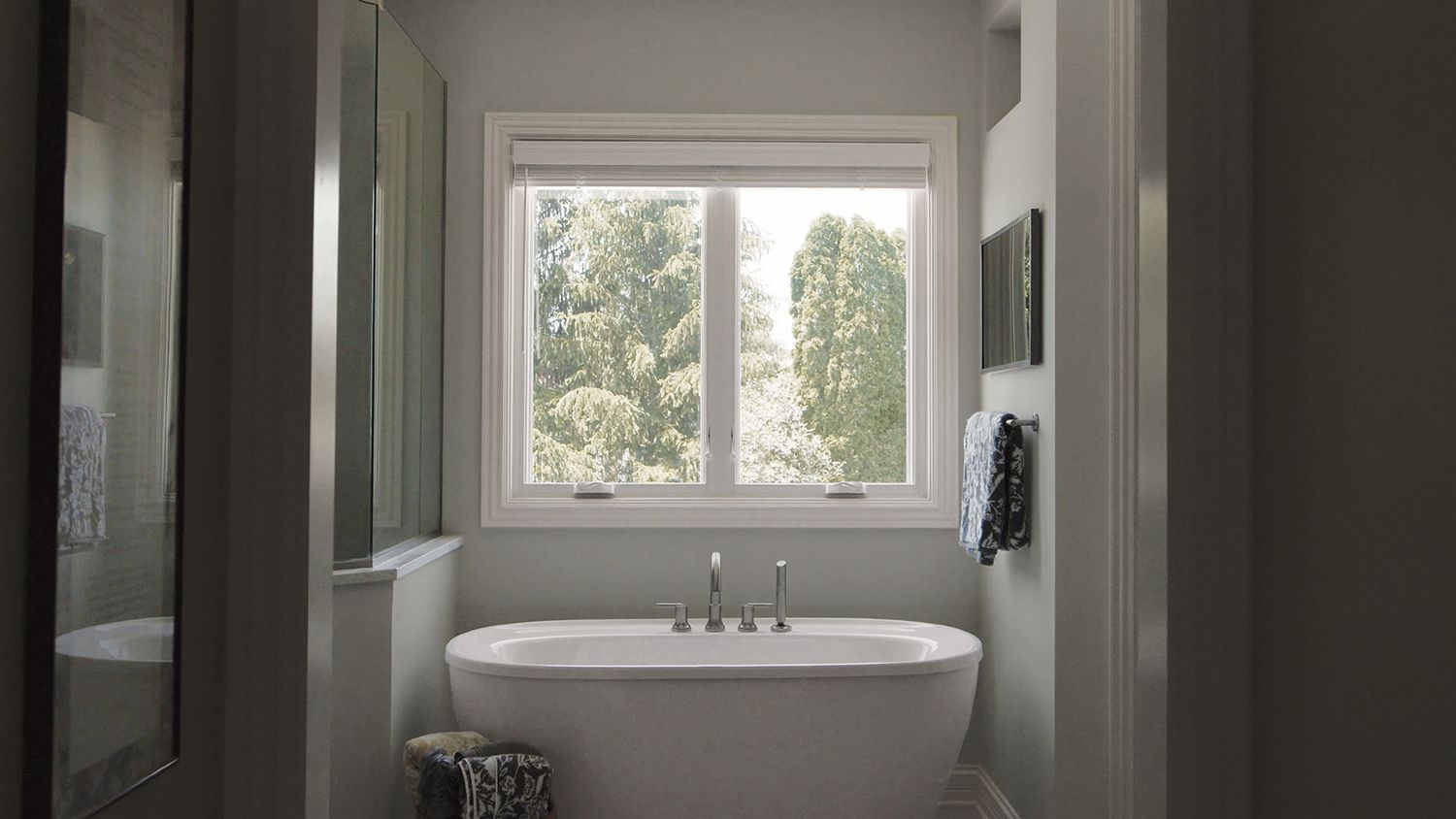 What Is a Casement Window — and How Does It Operate?
Casement windows swing open outward, like a door, using a crank inside your home to open and close. Casement windows can be easier to operate in hard-to-reach places, like above a kitchen sink — you only need to turn a crank instead of reaching up to slide a sash open.
Valuable Benefits of Casement Windows
Excellent Efficiency
Casement windows are some of the most energy-efficient windows on the market. Since the window sash presses into all four sides of the frame (like a door in a door frame), it creates an airtight seal when locked that eliminates uncomfortable drafts that can lead to high heating and cooling bills.
Contemporary Style
If you're looking to enhance your home with a modern look — casement windows are the way to go. They are frequently used in Mid-Century Modern, Contemporary, and Modern Farmhouse home designs because of their elegant, minimalist appearance.
Refreshing Ventilation
If you want to welcome cool breezes into your home, you will love the refreshing ventilation that casement windows provide. When you swing open your casement windows, they will channel the fresh air right inside your home, which can also help you save on your utilities.
Unobstructed Views
Since casement windows have just one sash, you can enjoy clear views of the outdoors. Other types of windows have check rails that block your view, such as where the top and bottom sash of a double hung window meet in the middle. So, if you want to enjoy your lovely backyard from inside your home — casement windows are a perfect choice.
Double-Hung vs. Casement Windows: Which Window Style Is Better for You?
Here's the truth — only you can decide whether double-hung or casement windows are better for your home's style and functionality.
Do you prefer the traditional, classic appearance to maintain your home's aesthetics? If so - double-hung windows may be best. In contrast, if you value unobstructed views and energy efficiency and want to enhance your home with a modern, sleek appearance — casement windows are a good choice.
Find the Perfect Window Style for Your Home with North Georgia Replacement Windows
Regardless of which style you decide on for your replacement windows — double-hung or casement — our experienced team at North Georgia Replacement Windows would love to install beautiful Infinity from Marvin® fiberglass windows on your home.
We install Infinity from Marvin fiberglass windows because they offer superior longevity and performance. We offer several window styles from this reputable manufacturer, including double-hung and casement, in a variety of colors and styles to beautify your home.
Learn more about our window installation services, and if you still need help deciding between double-hung or casement windows, give us a call — we can help you decide!