Should I have a window in my bathroom?
Yes! Whether you are replacing a window in your bathroom or are adding a new one, we've got some great options for you!
We know there may be some questions about this, but we're here to help guide you through the process.
Natural Light
If you love natural light, you may want to keep your bathroom windows - especially if you only have one window in the bathroom.
There's just something about sunlight that makes you feel good. And there are also health benefits from natural light too!
It's a 2-in-1! While you're getting ready in the morning, soak up the sun and get some vitamin D - your body will thank you for it!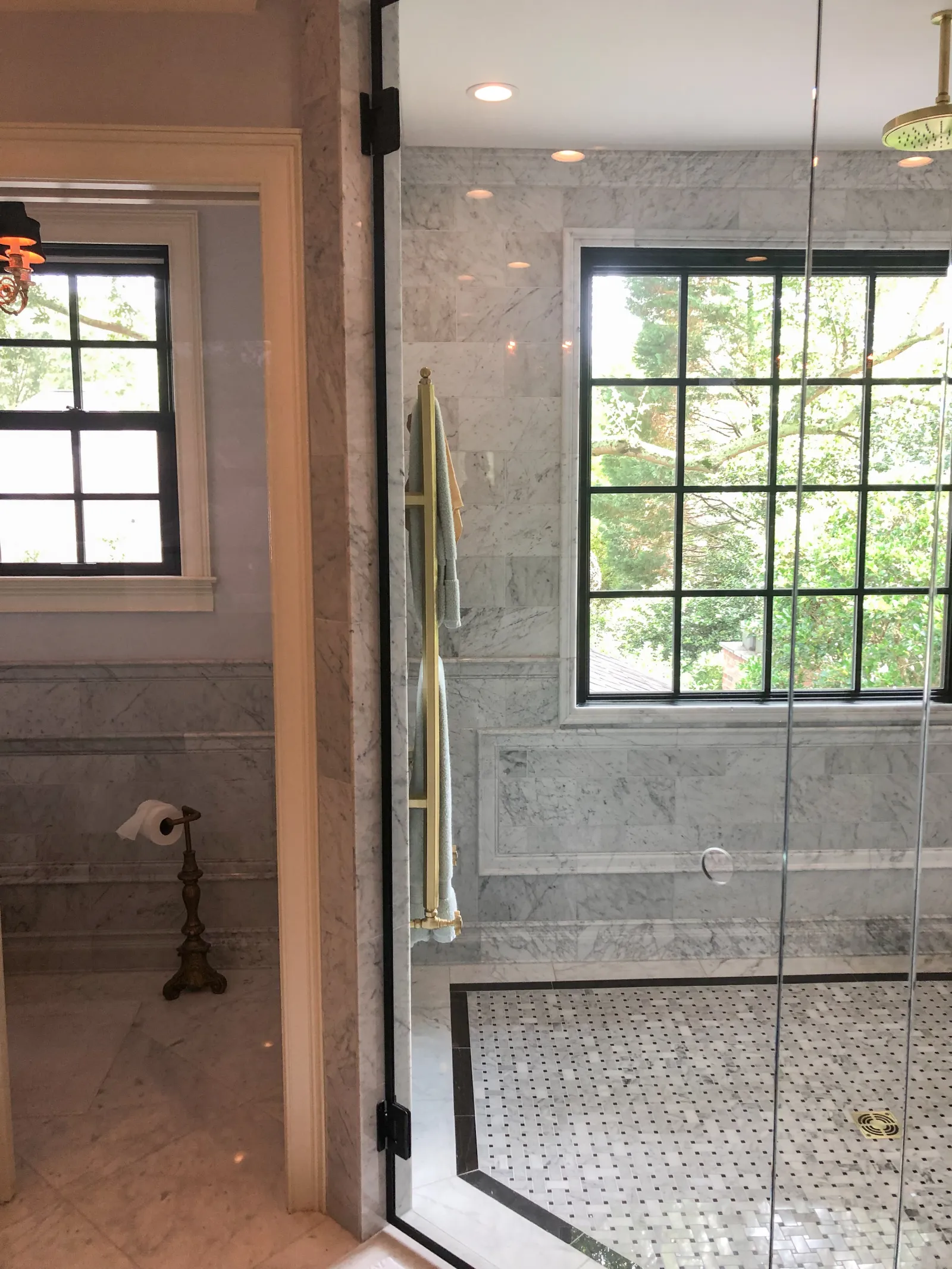 But what about moisture?
Our Infinity from Marvin windows are solid fiberglass, allowing them to be installed in bathrooms without the moisture and rot issues common among wood windows.
However, you don't have to sacrifice on aesthetics. Infinity windows were designed to look like traditional wood windows. Made from Ultrex® fiberglass, they are 8x stronger than vinyl. This means that your frames are thinner, providing you with more daylight and bigger views than other replacement windows.
Because of the weatherproof material, the Infinity windows are a great option for your bathroom windows.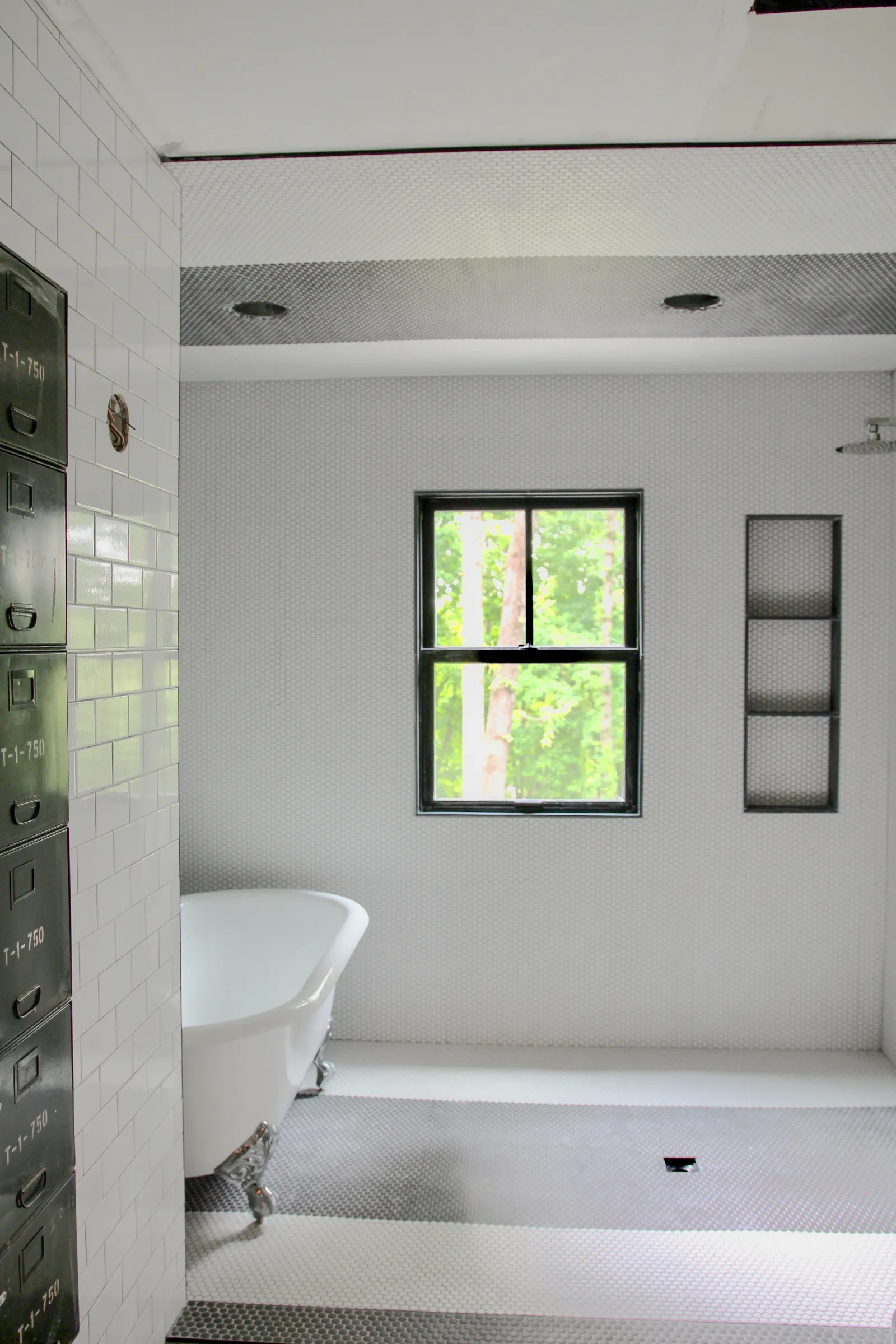 And what about my privacy?
The bathroom is one of the most private places in your home and so, naturally, you probably don't want to share your business with the world. Don't worry - we've got you covered!
We have several privacy glass options for you to choose from, so depending on the size and placement of the window, you can select what works best for you and your home.
Something else to consider when discussing privacy is the location of the window. If you are adding a new window in your bathroom, you may think about elevating it to allow both natural light and privacy at the same time.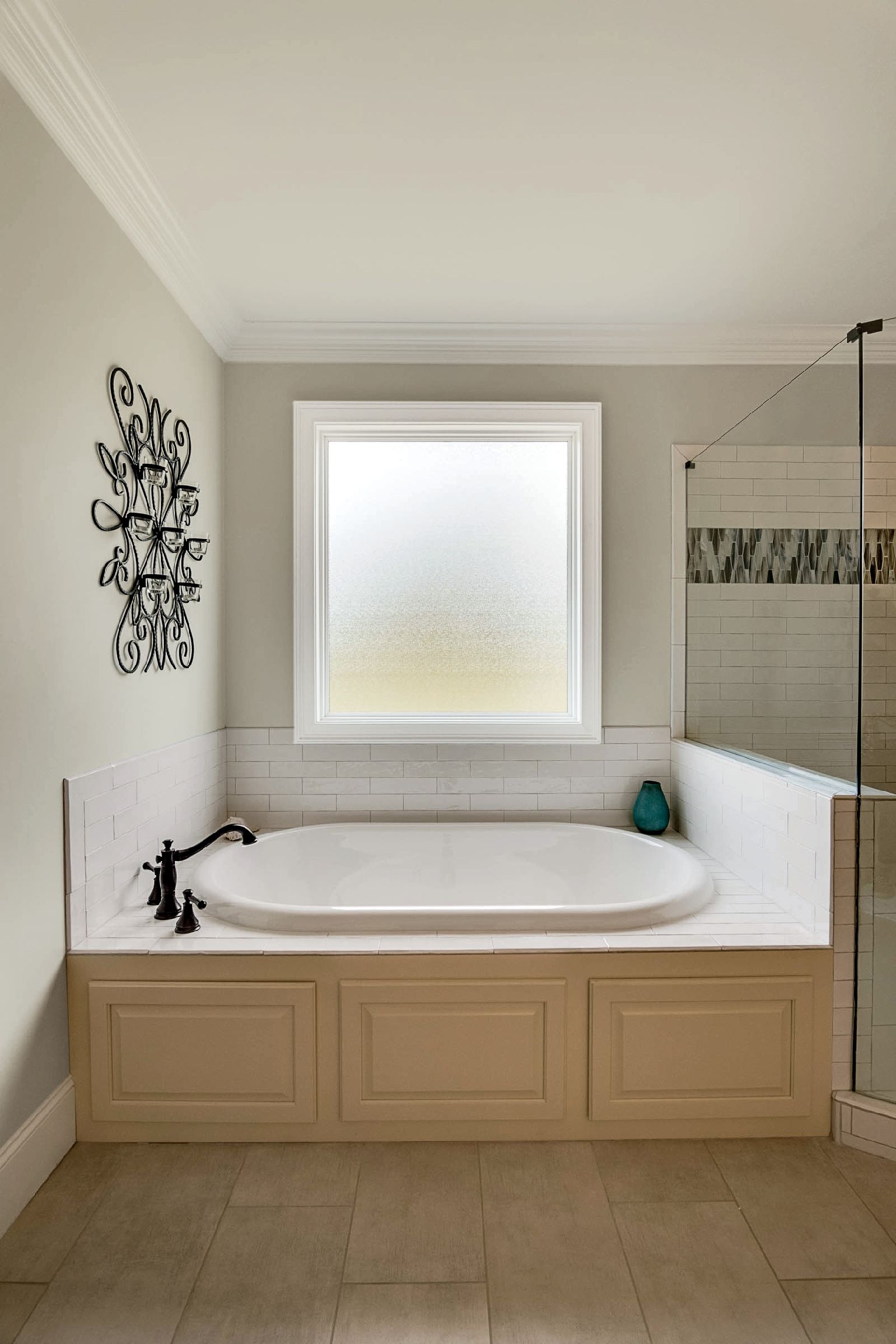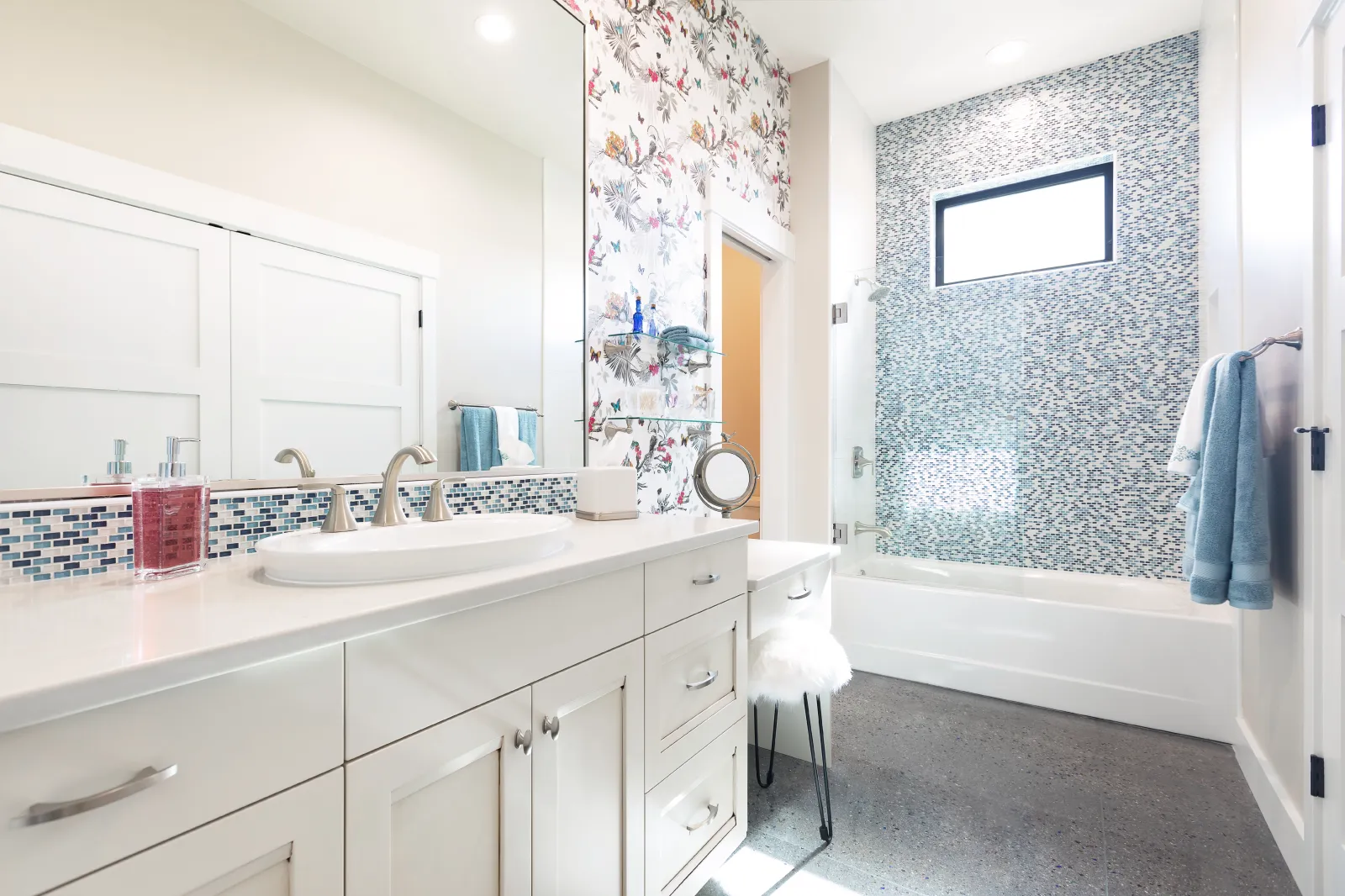 We know there is a lot to think about and choices to make when replacing and/or adding windows in your bathroom.
We would love the opportunity to work with you on your bathroom project!
We're here to help, so contact us today to learn more and set up an appointment.